Missy Elliott releases new EP entitled 'Iconology'
Emma Mcintyre/Getty Images
Missy Elliott says getting a star on the Hollywood Walk of Fame was a moment she will "never forget."
After her star-studded Walk of Fame ceremony on Monday, where Lizzo and Ciara helped to pay tribute to the singer's illustrious career, Elliott took to Instagram to post a touching message.
"We here baby!" she began, sharing photos and a video of the event. "And I know a lot of people say (Missy it's bout Time) but this was the right time (God's Timing) & I am Grateful! This is a moment that I shall never forget & all the people who have been on this journey with me through my ups and downs & sickness I want you all to know how much you mean to me."
Elliott then took time to acknowledge her peers in hip hop as well as those who came before her.
"I am still filled by seeing I have a star amongst so many other great Stars my heart is Smiling and I thank all my SuperFriends and all the female EMCEES before me thank you for being the foundation for me Queens," she wrote. "I am HUMBLED!"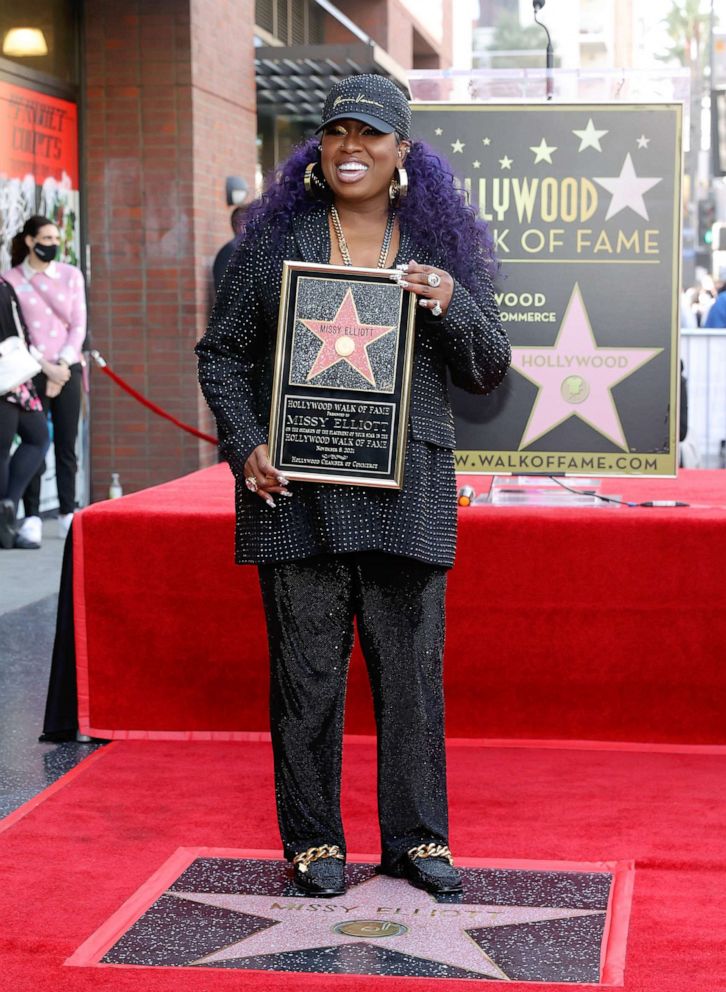 Elliott, a four-time Grammy winner, has a long list of accomplishments. She became the first female hip hop artist, and third-ever rapper, to be inducted into the Songwriters Hall of Fame, following Jay-Z and Jermaine Dupri.
As a writer, producer, and artist, Elliott's collaborated with numerous stars, including Beyoncé, Janet Jackson, Mariah Carey, Ariana Grande, Justin Timberlake, Toni Braxton, Whitney Houston and Aaliyah.
Last year, Elliott expanded into television, co-producing the Lifetime original movie "The Clark Sisters: First Ladies of Gospel" with Queen Latifah and Mary J. Blige.