Stuck in the doldrums of pandemic lockdown and looking for something to keep herself busy, opera singer Kristen Choi started learning K-pop dances.
"I just kind of got addicted to it," Choi told ABC News. She'd spend hours learning the choreography and filming takes to post to her growing audience on TikTok and Instagram.
At around the same time, Rene Orth got "bored" of her usual music playlists, so she started listening to more K-pop.
"They just throw everything into their songs, like, you don't know what to expect," she explained. "I love the unpredictability of it, and that resonates with me a lot. I think that's actually what I really love about writing, also, is just playing with audience expectations and throwing things in there."
As a composer, Orth said, "K-pop really fired me up."
So when it came time to write a new opera as a digital commission for Opera Philadelphia, Orth incorporated K-pop vibes.
And when it came time to cast the lead singer, Choi said, "Lo and behold, they had been looking at my Instagram and asked me to sign on for the project, and of course I jumped at the chance."
"TakTakShoo," the resulting short opera film, is premiering Friday on the Opera Philadelphia Channel streaming service.
It tells the story of a goddess figure, played by Choi, coming to people stifled in lockdown and "telling them it's time to go back into the world, release all of that tension, all of that stress that you've had; we're all new, it's all good," explained Kanika Ambrose, who wrote the libretto (words).
The opera film prominently features dance as a moving force, and while it starts in a "desolate, lonely place," it moves into "a really joyful, fun, community-oriented place," Orth said.
Writing this piece was especially meaningful for Orth and Ambrose as new mothers. Orth approached Ambrose to write the libretto when her son was about 4 months old.
"It was welcome to have something fun to work on and a new creative energy," Ambrose told ABC News.
Ambrose said that Orth, who has an almost-2-year-old and is now pregnant again, "was really interested in this idea of rebirth, of reincarnation coming out of the pandemic," which resonated with Ambrose as she was excited about "going back into the world and introducing [my son] to the world."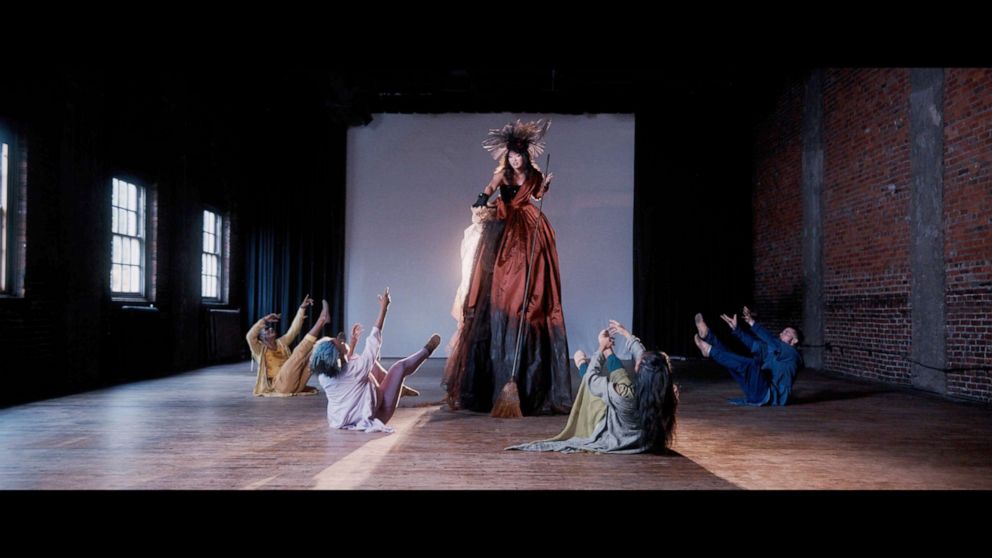 Because they have young children, their usual workflow was interrupted.
"When you become a new mother, your process just suddenly has to change because you don't have endless hours to sit at your desk and, you know, all your sleep is gone," Orth said.
But the two also felt "much more efficient," they said, because they were inspired by their children's awe of the world around them.
For example, Ambrose's son is fascinated by birds, and one day on a walk, she said, "We looked up and the birds were just circling slowly around and it was actually the most magical thing I'd seen. And I was like, 'Wow, I never would have noticed that or cared if it wasn't for this person.'"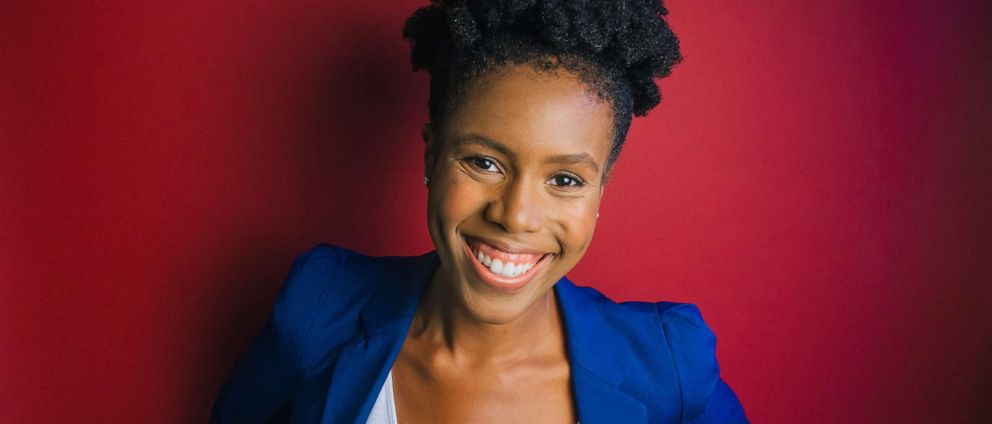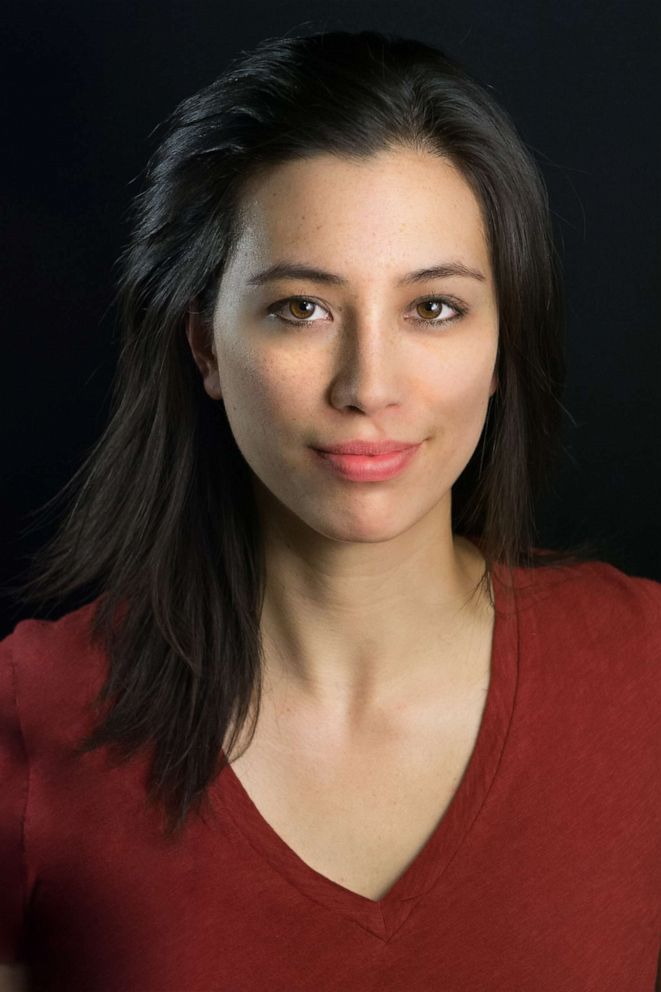 "Even though we have less time to write -- I am now writing from like 5:30 to 7 a.m. -- but when I do sit down, it's like, boom, all this inspiration and done," she said.
Orth's daughter even helped affirm her work. While sitting with her watching "Peppa Pig," Orth had an idea for a pop-inspired hook for the piece and sang it out loud to record it on her phone. The next day, Orth sang it out loud again and her daughter jumped in to join her -- confirming the tune was indeed a memorable earworm.
"When you get that validation from the toddler, you know you're doing something right," she laughed.
The work was especially poignant in the context of coming back to performing arts after stage doors were closed by the pandemic.
"We just didn't have anything to do except tend to our babies, which is great and lovely, but also, you miss the side of yourself that was creating and had another purpose as well," Orth said.
And there were some typical amusements of working virtually with each other from home before coming together to film the piece; Orth would send snippets of composition to Choi, who would sing and record it for Orth to hear how it sounded from the only soundproof space she had: her mother's closet.
It was also special for Orth, who is half Chinese; Ambrose, who is Black; and Choi, who is Korean, to be able to both work with a diverse group of creators and showcase diversity on the virtual stage presenting a joyful work.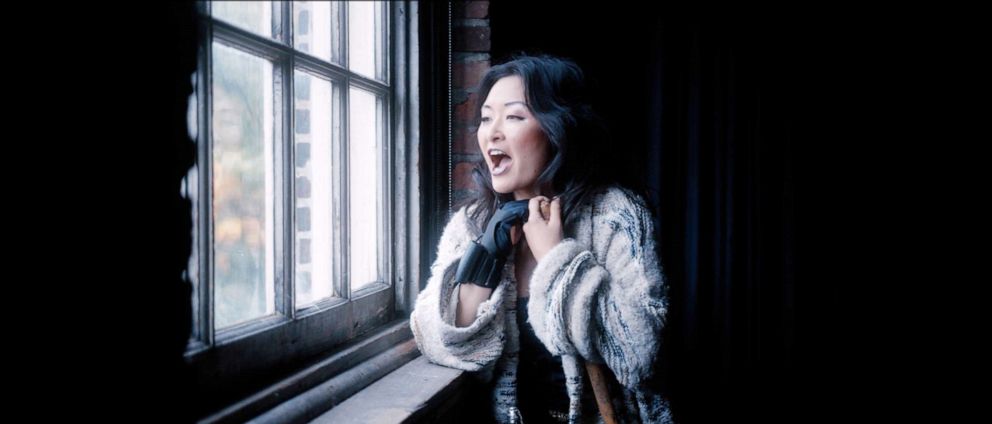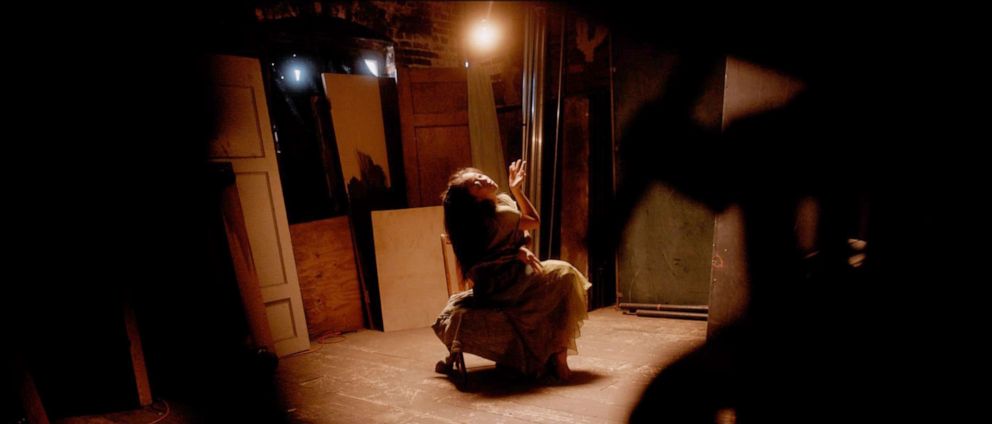 Ambrose said it was "empowering as an experience" particularly because Opera Philadelphia gave them "complete freedom and control of our work."
"It's super inspirational, these kickass women creating this amazing piece, and I really would just love to see more of it and would love to actually perform more works written by them," Choi said.
The film, directed by Jeffrey Page, will be available to rent for $10 or through a Channel Pass on Opera Philadelphia Channel, a platform the company launched during the pandemic.