Iman Vellani talks new role in 'Ms. Marvel'
Courtesy of Marvel Studios
The Marvel Cinematic Universe's newest hero, Kamala Khan, makes her debut on Disney+ today in the colorful series "Ms. Marvel."
The character, the first Muslim-American superhero in Marvel Comics, was co-created by Sana Amanat, who also co-created the series. Kamala is played by newcomer Iman Vellani, a Pakistani-Canadian actress who was a Ms. Marvel fangirl before she even got the role.
"The parallels are insane," the 19-year-old told ABC Audio. "Kamala getting her powers and me getting this part are hand in hand. I went on a very similar journey with this character throughout the entire show, and I honestly just put all of my real life self into her."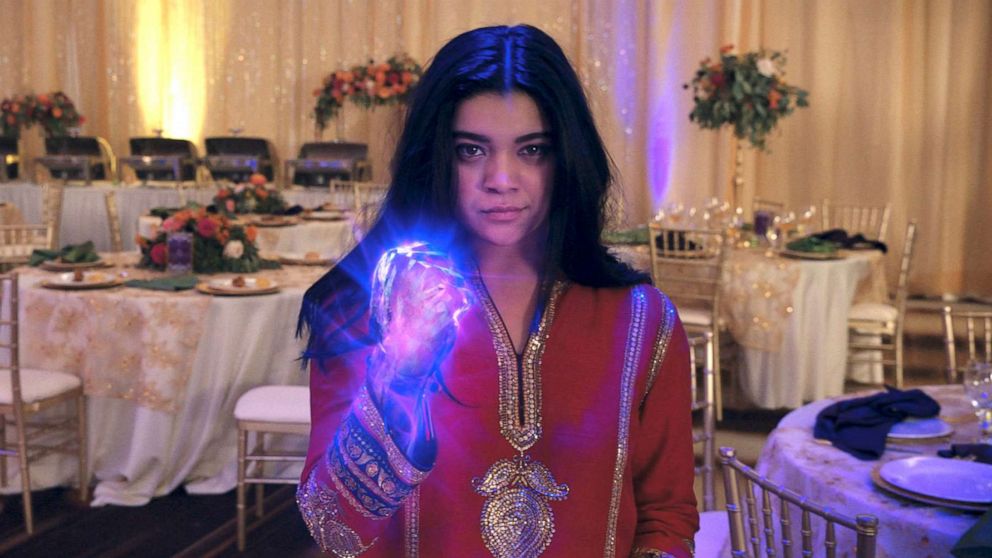 Years before she became Ms. Marvel in the MCU, Marvel fan Vellani even cosplayed as the character. Coincidentally, the show's first episode features Vellani cosplaying as Captain Marvel, the superhero played by Brie Larson in the MCU.
The two will share the screen in the upcoming film "The Marvels."
"OK, between us, which is now between the entire world, that Captain Marvel cosplay: Not the comfiest thing in the world," she said with a smile, adding, "I do take points for my Ms. Marvel cosplay because it was essentially pajamas. It was super comfortable. I could spend a lot of time in it."
Vellani told "Good Morning America" Wednesday that there was little difference between the character and herself. "It's, like, all me. There's no acting. It's so incredible that they're actually listening to me," she said.
"The only thing [I was] passionate about in high school and everything was like movies and Marvel, and now this is what I'm doing," she added, telling "GMA" she had posters of Larson on her wall that she had to hide from the Oscar-winning actress when Larson called to congratulate her on landing the role. "How rare is it that people get to actually do this?"
Amanat, Marvel Studios president Kevin Feige and others told Vellani she had gotten the part of Ms. Marvel on a Zoom call that later went viral.
"She pops up like she's standing in the middle of a road or something and like spinning the camera because of course, she's freaking out, and it was just awesome," Amanat told ABC Audio. "I got so emotional. I was crying."
Showrunner and head writer Bisha K. Ali, who worked on Marvel Studios' Disney+ hit "Loki," joked that she had pestered Marvel for a chance to work on "Ms. Marvel," because she said the character's background so closely reflected her own.
Ali called the series' attention to Kamala's family and their culture "foundational."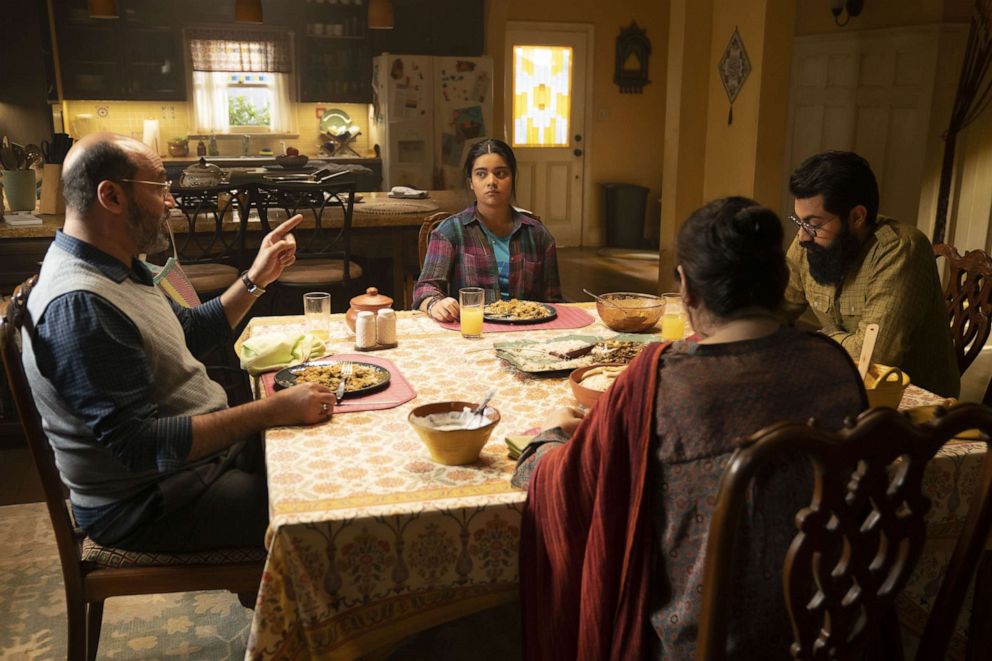 "I think you see it across the creative team behind the camera and in front of the camera in terms of the different kinds of people who are represented: different backgrounds, both culturally, religiously, ethnically and also kind of second generation immigrants, first generation immigrants," she explained.
"We're all like this big family, this big melting pot coming together to tell this story because that was so groundbreaking in the comics. We had to do it justice in the television show," Ali continued. "And it's why I got annoying and was like, 'I have to tell this story. I have to be part of it, because it's rare and precious.'"
"This is a story that I just think I feel so lucky to be a part of, one small part of telling the story," the showrunner added. "And I think every single person who worked on the show felt the same way."
"Ms. Marvel" is now streaming on Disney+.
Marvel Studios is owned by Disney, the parent company of ABC News and "Good Morning America."