Jeff Benjamin is a Billboard contributor who writes the site's K-pop column.
Get familiar with the letter-number combination of NCT 127 quick because the rising boy band is quickly invading your screens.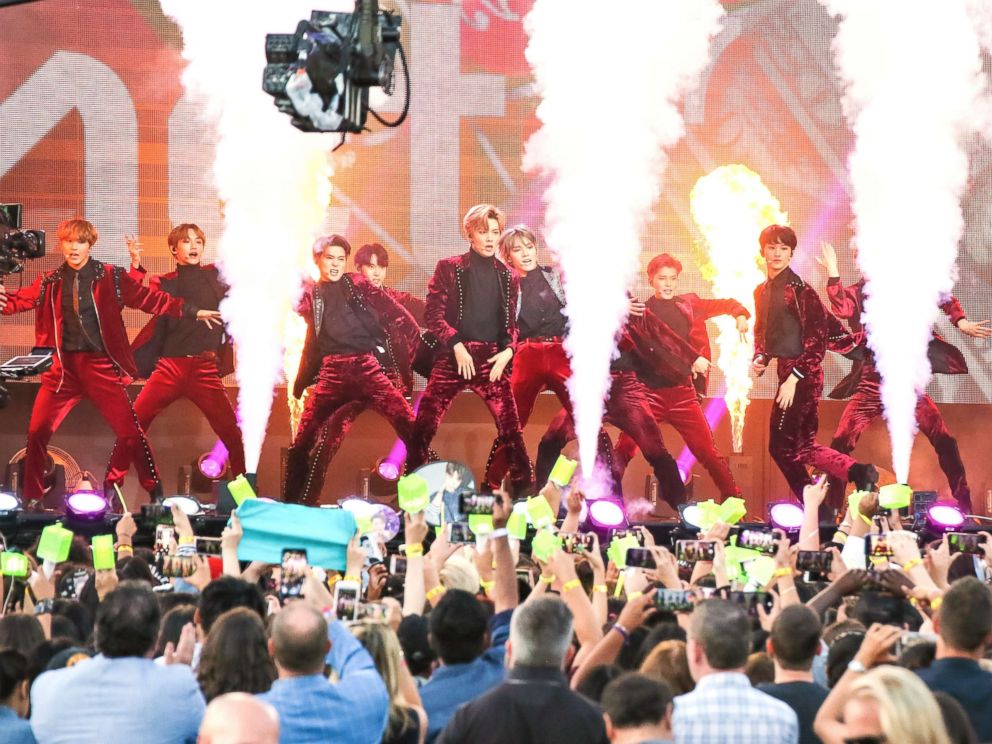 The 10-member K-pop outfit first appeared on "Jimmy Kimmel Live!" last October and are set to make their U.S. morning show debut with a performance on "Good Morning America," as well as "Strahan and Sara," live from the Times Square Studio on Thursday, April 18. The important performance comes just ahead of the band's first-ever North American tour and as new music from the group is on the horizon.
All said, you should probably get to know Taeyong, Taeil, Yuta, Jaehyun, Mark, Doyoung, Johnny, Jungwoo, Winwin and Haechan. Here, we've laid out five must-know points about the guys to make sure you're prepared throughout their takeover before Thursday.
1. NCT 127 aim to represent Seoul, South Korea's capital city
From their origins based in Seoul to their name, NCT 127 looks to embody all things pop culture that make up the city as part of their overarching concept. The boy band embraces the vibrant kaleidoscope of sounds and visuals that are the K-pop scene by delivering everything from ferocious hip-hop ("Simon Says," "Cherry Bomb"), feel-good, romantic dance-pop ("Touch," "Summer 127") and throwback R&B ("Sun and Moon," "Back 2 U"). Last year, the band even dabbled in Latin-rap with "Regular," the first single from their latest "Regular-Irregular" album that earned them their first hit on the Billboard 200 albums chart. Meanwhile, the "127" part of their name actually refers to the longitude coordinates of Seoul itself.
2. But they're an internationally focused group
Even with Seoul being an integral part of their identity, the group has an international focus as they've released music in Korean, Japanese and English, with members represented from around the world. A majority of the members were born in South Korea, but other countries are represented in Johnny (born in Chicago), Mark (representing Vancouver in Canada), Yuta (Japan) and Winwin (China).
3. They're part of a larger collective
NCT stands for "Neo-Culture Technology," an ambitious project by Korean record label SM Entertainment that aims to "localize" K-pop under the boy band "brand" of Neo-Culture Technology, or NCT.
To date, there are 18 performers under the NCT umbrella and have been divided into four official offshoots in NCT 127 (the Seoul-based outfit), NCT Dream (a group for teenage members), NCT U (which acts as a malleable group to place any combination of members who best fit a certain song) and WayV (a unit based in China). There have been special formations of different NCT lineups like NCT 2018, which celebrated all 18 members part of the group last year and released the joint song "Black on Black."
SM Entertainment has announced plans to launch an NCT unit based in Vietnam, while hinting to splinter groups based in countries throughout Asia, and even Latin America and the United States.
4. DJ Khaled and Jason Derulo are supporters
NCT 127 have shared their admiration for DJ Khaled in multiple interviews -- see their best Khaled impression in this interview with People -- and the producer finally got to return the love when the boys visited the Beats 1 studio in Los Angeles last October. In a surprise FaceTime call set up by Zane Lowe, the "Wild Thoughts" hitmaker called the guys "the biggest pop group" and shared he was down for a collaboration. "I'm about love and what y'all about is love and our fans [are] worldwide," he said, before adding, "Why not give them another one? You get what I'm saying?"
Jason Derulo also recently linked up with the guys to trade off moves for their collaborative song "Let's Shut Up & Dance" that also features Chinese pop star Lay Zhang.
5. NCT 127 look primed be the next K-pop breakout
As the K-pop scene gains more mainstream traction in America, NCT 127 appears more than ready to put in the hard work to be one of its leaders. Just months after their last U.S. visit, the guys are back here not only to set to make their "GMA" debut but embark on their North American leg of their Neo City: The Origin world tour. Kicking off at the massive Prudential Center arena in Newark, New Jersey, on April 24, the band will play 12 concerts in different cities while also performing at different radio concerts in between.
With new music on the way (the band have begun teasing a new single titled "Superhuman" coming in May) as well a new deal with legendary U.S. record label Capitol Music Group (the company reportedly will provide "distribution and extensive marketing for the 9-member pop act in most global territories"), NCT 127's future as the latest attention-commanding boy band looks extremely bright.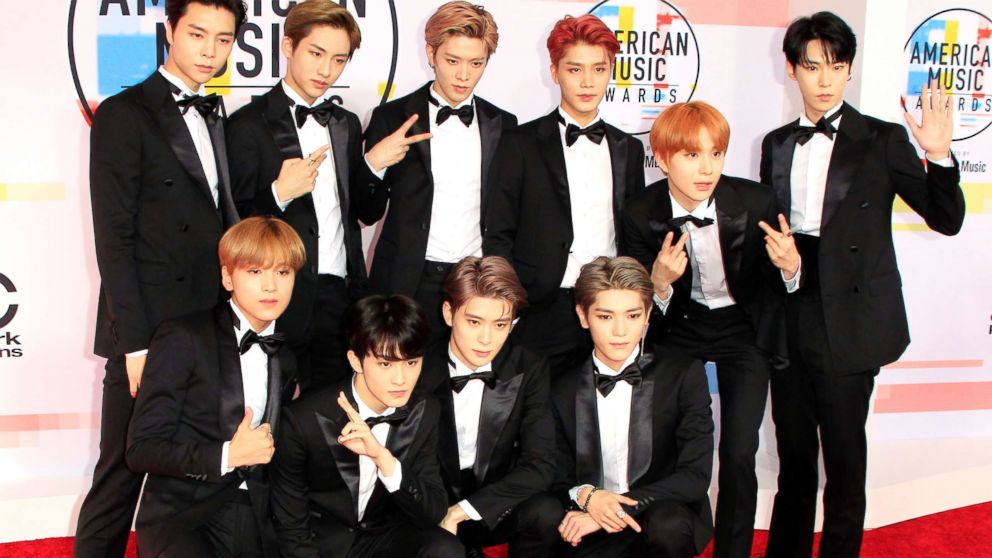 This story was originally published on October 9, 2018.