Oprah Winfrey is doing another arena tour and she's kicking it up a notch this year.
For Oprah's "2020 Vision: Your Life in Focus" tour, the grand dame of self-love has recruited some famous friends to join her.
Michelle Obama, Lady Gaga, Tina Fey, Tracee Ellis Ross and Amy Schumer are just a few all set to make appearances along the tour, which is being described a full-day wellness event.
In addition to lots of feel good activities to make 2020 your best year yet, Oprah will conduct an intimate one-on-one conversation with one of her star guests in each city.
Gaga will help kick off the string of dates on Jan. 4, 2020, in Fort Lauderdale, Florida, sitting down with the media maven for an inspirational conversation.
Fey is scheduled to join Oprah in St. Paul, Minnesota; Schumer in Charlotte, North Carolina; Dwayne Johnson in Atlanta, Georgia; Obama in Brooklyn, New York; Ross in Dallas, Texas; Kate Hudson in San Francisco, California; Jennifer Lopez in Los Angeles and Gayle King in Denver, Colorado.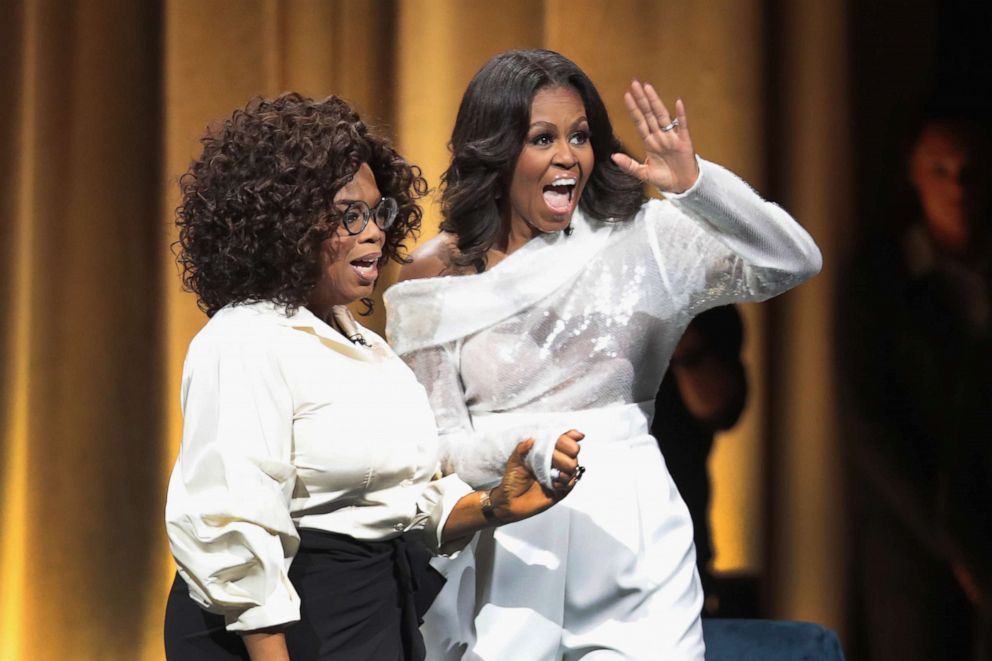 Oprah is once again putting her money where her mouth is by giving back over $1 million of the tour proceeds to benefit WW Good, the philanthropic arm of WW, formerly known as Weight Watchers, that helps serve communities nationwide with healthy, fresh food. Winfrey is an investor in WW.
Tickets for the eight-city arena tour are on sale now.
See full dates and info below:
Jan. 4: Ft. Lauderdale, FL - BB&T Center - Lady Gaga
Jan. 11: St. Paul, MN - Xcel Energy Center - Tina Fey
Jan. 18: Charlotte, NC - Spectrum Center- Amy Schumer
Jan. 25: Atlanta, GA - State Farm Arena - Dwayne Johnson
Feb. 8: Brooklyn, NY - Barclays Center - Michelle Obama
Feb. 15: Dallas, TX - American Airlines Center- Tracee Ellis Ross
Feb. 22: San Francisco, CA- Chase Center - Kate Hudson
Feb. 29: Los Angeles, CA - The Forum - Jennifer Lopez
March 7: Denver, CO - Pepsi Center - Gayle King