"Bao," Pixar's short film about an adorable Chinese dumpling that comes to life, just won the 2019 Oscar for best animated short film.
The movie is the first Pixar short film directed by a woman, Domee Shi.
"To all the nerdy girls out there who hide behind their sketchbooks, don't be afraid to tell your stories to the world," Shi said as she accepted the award alongside "Bao" producer Becky Neiman Cobb at the 91st Academy Awards on Sunday.
Seven years before becoming the director of an Oscar-winning film, Shi began her journey at Pixar as an intern.
In June, Shi told "GMA" she called "Bao" a "love letter to her heritage."
"'Bao' is about a lonely, empty-nester Chinese mom who gets a second shot at motherhood when one of her dumplings comes to life as a little, gurgling, baby dumpling boy," Shi said.
Shi added that it's been challenging being one of the only females in the room.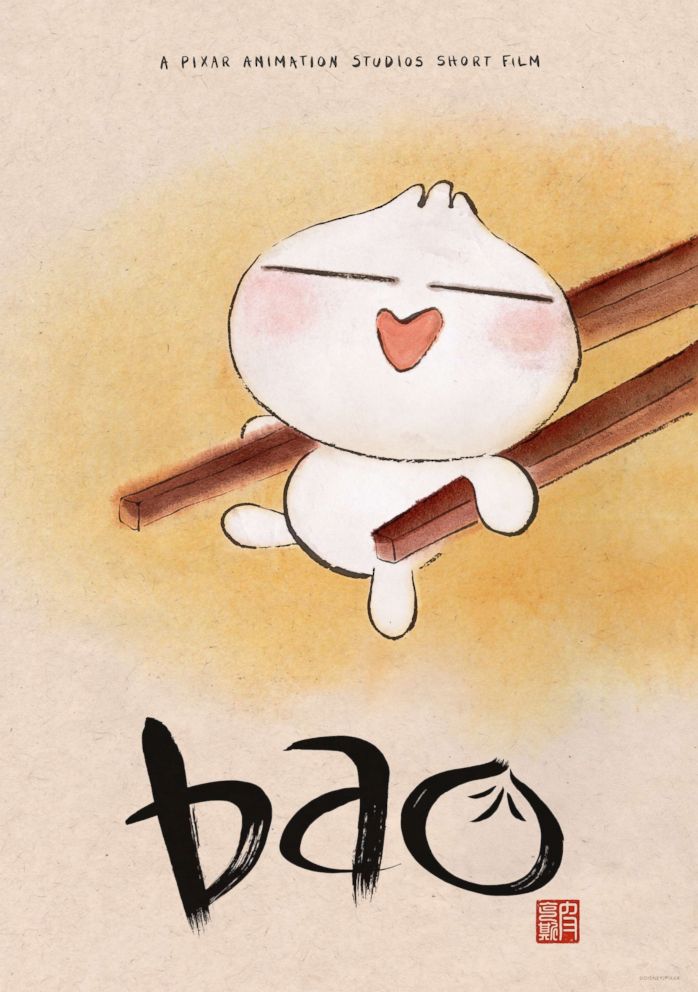 "It took me a while to build my own confidence, but I kind of use that as a way to motivate myself," she said.
Pixar gushed on Instagram about "Bao" taking home a trophy, writing, "Take a bow for Bao, our Academy Award-winning animated short film!"
Pixar is owned by the parent company the Walt Disney Co.
ABC's Elisa Tang, Chris Cirillo and Olivia Smith contributed to this report.