Palestinian-Chilean singer Elyanna made history at Coachella on Saturday as the first artist to perform a full set in Arabic at the iconic music festival in Indio, California.
"I'm beyond excited. Like everybody knows Coachella. Since I was back home, I knew what Coachella was, so the fact that I'm performing this year is crazy," Elyanna told ABC News Live Prime in an exclusive interview during her rehearsal ahead of of the festival, which kicked off Friday.
"It's a big responsibility. I'm representing my culture, but I'm really working very hard," she added.
The 21-year-old songstress, known for hits like "Ghareeb Alay" and "Ana Lahale," blends genres and cultures in music that she says stays true to her roots.
Her performances on April 15 and April 22 at Coachella also coincide with National Arab American Heritage Month in the U.S.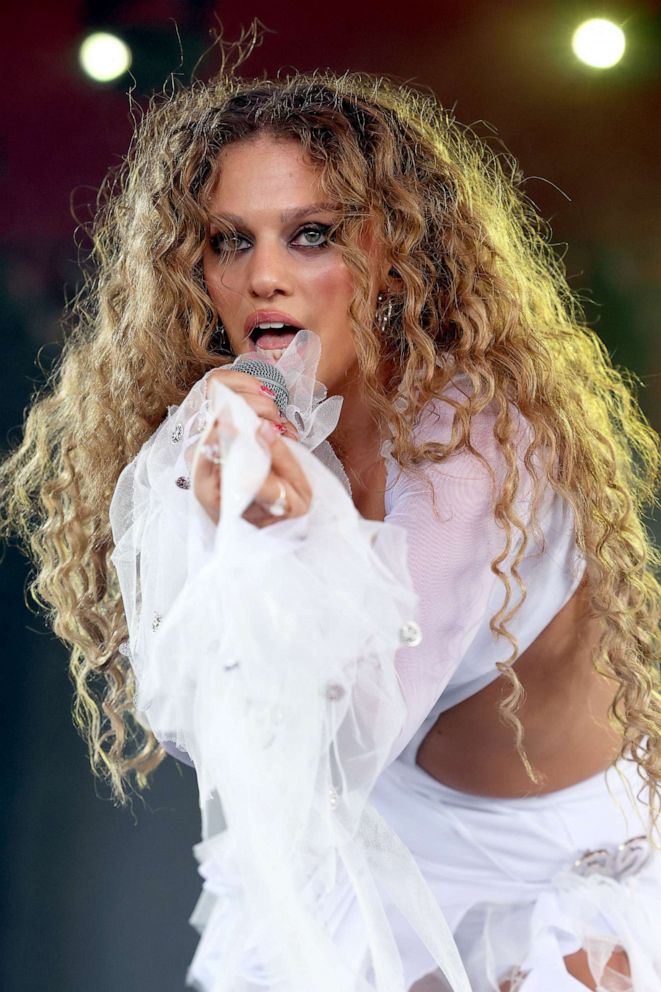 "The performance is all about our instruments and the performance is all about our vocal skills and our attitude as Arab girls," she said, adding, "It's just representation. The performance is my culture, it's who I am."
Elyanna said that she started singing when she was 7 years old and loved songs by artists like Etta James, Aretha Franklin, Beyoncé and Amy Winehouse.
Growing up, Elyanna said, she thought she would also sing in English, so when her producer encouraged her to sing in Arabic, Elyanna said she was nervous.
While she had always spoken Arabic, she hadn't sung much in Arabic.
"But once I was listening to the music we were making and it was in Arabic ... I realized that, OK, I need to do something with a purpose," she said. "It's who I am, so I do it naturally."
The 21 year-old singer, whose legal name is Elian Marjieh, said she grew up in Nazareth, a Palestinian-majority city that has been a part of Israel since 1948, and she has Chilean roots so she "grew up in these two worlds." After her brother discovered her vocal talent, Elyanna said that she and her family moved to Los Angeles, where her career has since taken off.
She is signed to Universal Arabic Music, which is led by SALXCO founder Wassim "Sal" Slaiby, a Lebanese-Canadian powerhouse music executive and the manager of The Weeknd.
"It's very hard to move to another country, it's a whole new culture. Thank God I have my family," Elyanna said, adding that they are very supportive of her career.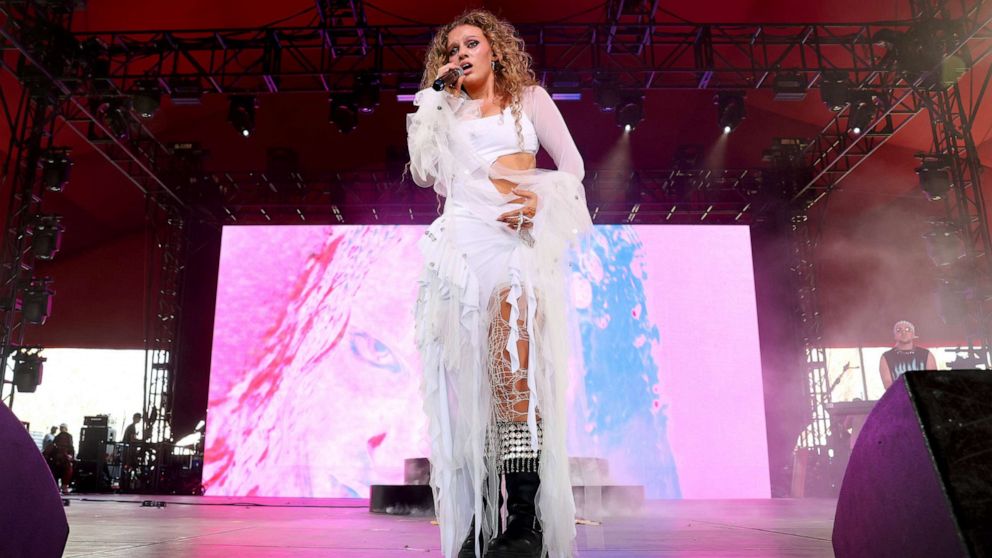 From her brother encouraging her talent to her mother helping her write music, Elyanna said that her family is "very involved in my art."
"My mom is an incredible writer," she said. "And I think she got her talent from my grandfather, who was a poet and an amazing singer. And we write songs together."
Elyanna also expresses her culture and her heritage through her love of fashion, and she said that her sister works with her on her different looks.
"I love fashion, so I also love to include Arabic fashion because it's very beautiful. Honestly, like the coins, the embroidery, like all of it -- and I think the combination is very cool," she said.
Elyanna, who attended Coachella to see The Weeknd perform last year, said that she can't believe that she's now going to perform herself.
"We went to see The Weeknd perform, and before he went onstage, I went to say hi," she recounted. "And he [asked] me, 'Have you performed in Coachella before?' and I said 'No, never.' He was like, 'Maybe next year.'"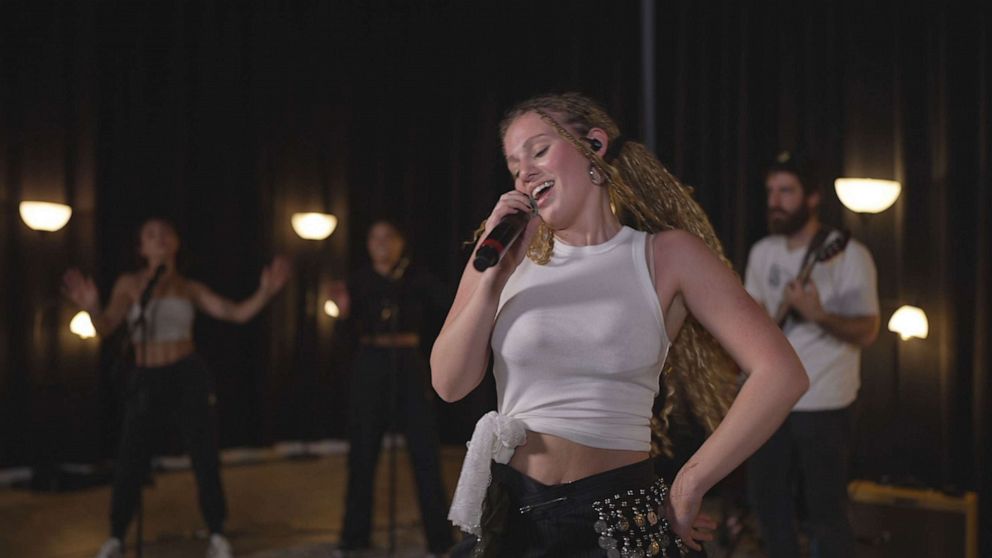 Coachella, which is headlined this year by Bad Bunny, BLACKPINK and Frank Ocean, will also feature Spanish music performances.
Elyanna said she hopes her performance will give music fans of all cultures an opportunity to learn more about Arabic music.
Asked what her broader career goal was, she said that she wants to help bring Arabic music to the international stage.
"It's really just making sure that Arabic is international and our culture is everywhere and it's being heard -- and hopefully, one day, to be able to tour the biggest stages in the world," she said. "And we're just going to keep pushing."
ABC News' Dahlia Ibrahim and Samira Saeed contributed to this report.
Editor's Note: This story has been updated.