Our favorite Pink moments for her birthday
Rich Fury/Getty Images for dcp, FILE
After the Norwegian women's beach handball team was penalized for wearing shorts instead of bikini bottoms at a recent championship match, singer Pink slammed the "sexist" treatment and offered to pay the team's fines.
The European Handball Federation ruled that bikini bottoms are required to be worn during matches and handed down a fine of 1500 euros, charging each woman who opted to wear shorts instead of bikini bottoms 150 euros apiece -- or about $175 --for a total of about $1,750. The reason for the fine is listed as "improper clothing."
Pink was incensed by the ruling and took to Twitter over the weekend, rallying in support of the athletes.
"I'm VERY proud of the Norwegian female beach handball team FOR PROTESTING THE VERY SEXIST RULES ABOUT THEIR 'uniform,'" the three-time Grammy winner wrote. "The European handball federation SHOULD BE FINED FOR SEXISM."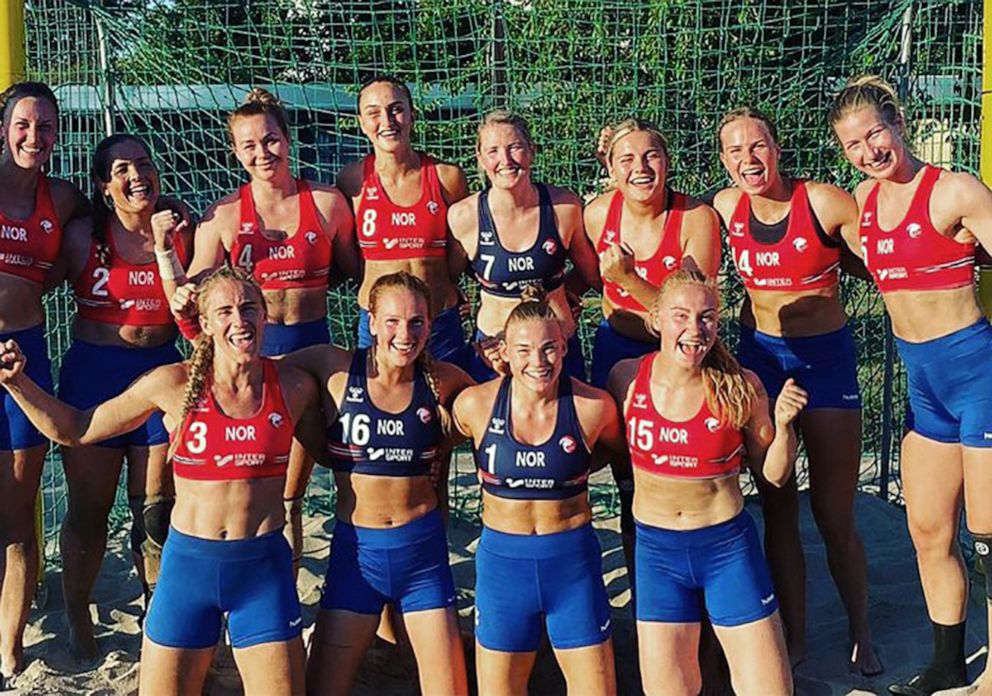 Pink praised the team, offering both vocal and financial support by concluding, "Good on ya, ladies. I'll be happy to pay your fines for you. Keep it up."
The singer later retweeted a photo of the men and women's beach handball teams posing together, which offered a side-by-side comparison of their uniforms. While the men are wearing shorts and tank tops, the women are wearing bikini tops and bottoms.
The team has yet to respond to Pink's offer.
After the fine was imposed, the Norwegian Handball Association took to Twitter and called upon the European Handball Federation to change its rules about uniforms.
Translated into English, the tweet reads, "We are very proud of these girls who during the European Championships raised their voices and announced that ENOUGH is ENOUGH!"
"Together we will continue to fight to change the rules for clothing, so that players can play in the clothes they are comfortable with," the tweet concluded.