Pink released from hospital, apologizes to fans for canceled shows: 'It was out of anyone's control'
P!NK cancels shows in Australia after hospitalizations
Mike Coppola/Getty Images
After postponing her weekend shows in Australia for health reasons, Pink said she's been released from the hospital.
"On Monday, we were absolutely planning on going ahead with the show, and about 20 minutes before I left for soundcheck, I was rushed to the hospital, in excruciating pain," she wrote on Instagram. "That was the reason for the late cancellation. It was out of anyone's control, and of course, wasn't planned that way."
She went on to explain that since her shows are physically demanding, she cannot perform during the time she's recovering from the gastric virus that knocked her down.
"I flip, dance, fly, harness, silk, and scream my way through a total sh-- show of awesomeness (no pun intended)," she said. "Therefore, I need to be physically healthy and well in order to perform this show. I think all of you deserve the full show and me at my best."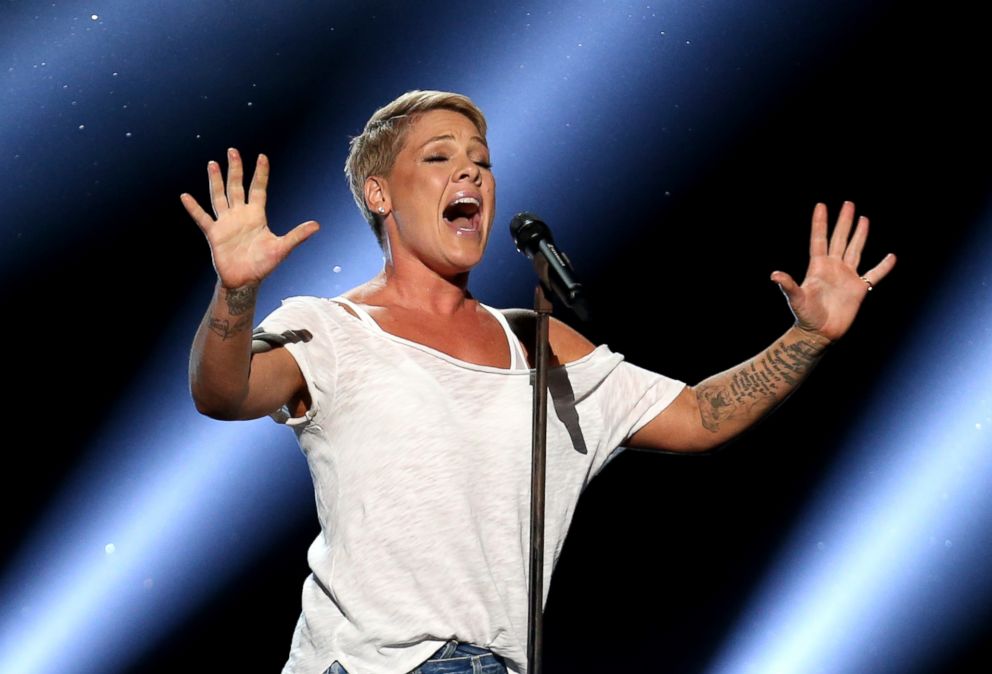 While the rescheduled dates will be announced soon, the "Beautiful Trauma" singer said her next scheduled show is Saturday. In the meantime, she said she'll be "drinking green tea, and spending time with my kids."
"That's a warning to paparazzi, you might actually see me walking upright outside of my hotel room cage with two little children, and another warning: I might even smile. Not too much, though," Pink joked. "I'll try to control the smiling."
Pink initially canceled her Friday show in Sydney due to what was said to be an upper respiratory infection. She performed on Saturday, but on Sunday night was reportedly treated at the hospital for dehydration and discharged.
On Monday, Pink was readmitted to the hospital for what her team said was a gastric virus and remained overnight, forcing her Monday concert to be postponed.