Billy Porter breaks 14-year silence on living with HIV
Jamie Mccarthy/Getty Images
Emmy, Tony and Grammy winner Billy Porter has already blazed a trail in Hollywood as an out and proud gay Black man, and he's doing it again by fearlessly declaring he's been living with HIV for 14 years.
In an intimate interview with The Hollywood Reporter, the "Pose" actor detailed the trauma he's experienced in his life, from sexual abuse at the hands of his stepfather when he was a child to his diagnosis as HIV-positive in 2007 during what he called "the worst year of my life."
"I was on the precipice of obscurity for about a decade or so, but 2007 was the worst of it," Porter, 51, recalled. "By February, I had been diagnosed with Type 2 diabetes. By March, I signed bankruptcy papers. And by June, I was diagnosed HIV-positive."
"The shame of that time compounded with the shame that had already [accumulated] in my life silenced me, and I have lived with that shame in silence for 14 years," he added, saying he was of the generation that was "supposed to know better, and it happened anyway."
"HIV-positive, where I come from, growing up in the Pentecostal church with a very religious family, is God's punishment," he said.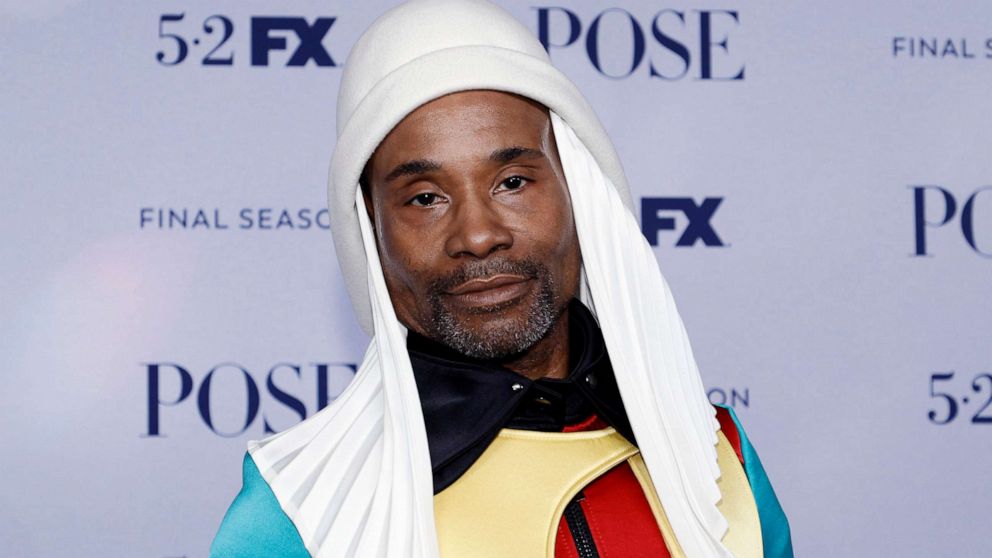 The irony was that Porter was keeping his secret even as his "Pose" character, ballroom emcee Pray Tell, was diagnosed with HIV on the show, allowing him to "say everything that I wanted to say through a surrogate."
Porter said his plan was always to hide his diagnosis from his mother.
"[She] had been through so much already, so much persecution by her religious community because of my queerness, that I just didn't want her to have to live through their 'I told you so's," he explained. "I was embarrassed. I was ashamed. I was the statistic that everybody said I would be. So I'd made a pact with myself that I would let her die before I told her."
However, Porter explained, the COVID-19 lockdowns gave him the benefit of examining his life and to stop using his trauma as a "forward motion." Instead, it gave him time to reflect.
In that reflection, and after undergoing "trauma therapy," he decided to call his mom. She was shocked -- but not for the reason he expected.
"'You've been carrying this around for 14 years?'" he recalled her chiding him. "'Don't ever do this again. I'm your mother, I love you no matter what.'"
Porter explained of that moment, "I feel my heart releasing. It had felt like a hand was holding my heart clenched for years -- for years -- and it's all gone. And it couldn't have happened at a better time. Every single solitary dream that I ever had is coming true in this moment, all at the same time."
Porter, who said he's the healthiest he's ever been in his life, triumphantly declares, "This is what HIV-positive looks like."
He added, "It's not the only thing I am. I'm so much more than that diagnosis. And if you don't want to work with me because of my status, you're not worthy of me."
+Life Media, an organization dedicated to eliminating the stigma around HIV, called Porter's decision to share his story about living with HIV "immeasurably important."
"His bravery advances the conversation, moving one step closer to eliminating the stigma related to the disease and informing about the facts such as undetectable equals untransmittable," co-founder Karl Schmid said in a statement. "Most impactfully, Billy is deeply inspirational in showing how one can live a full and rewarding life after a positive diagnosis."
GLAAD's DaShawn Usher, the organization's associate director for communities of color, called Porter's decision to open up about his HIV "powerful" and an example to "the world that HIV is not at all a barrier to a healthy and successful life."
Additionally, Usher called this a "wake-up call for media and the general public that it's time to end the stigma that people living with HIV face and to educate each other about HIV prevention and treatment."