Meghan Markle and Prince Harry will be surrounded by the young children of their closest friends and family when they get married this Saturday.
Harry's niece and nephew, Princess Charlotte and Prince George, are among the bridesmaids and page boys chosen by the couple, Kensington Palace announced today.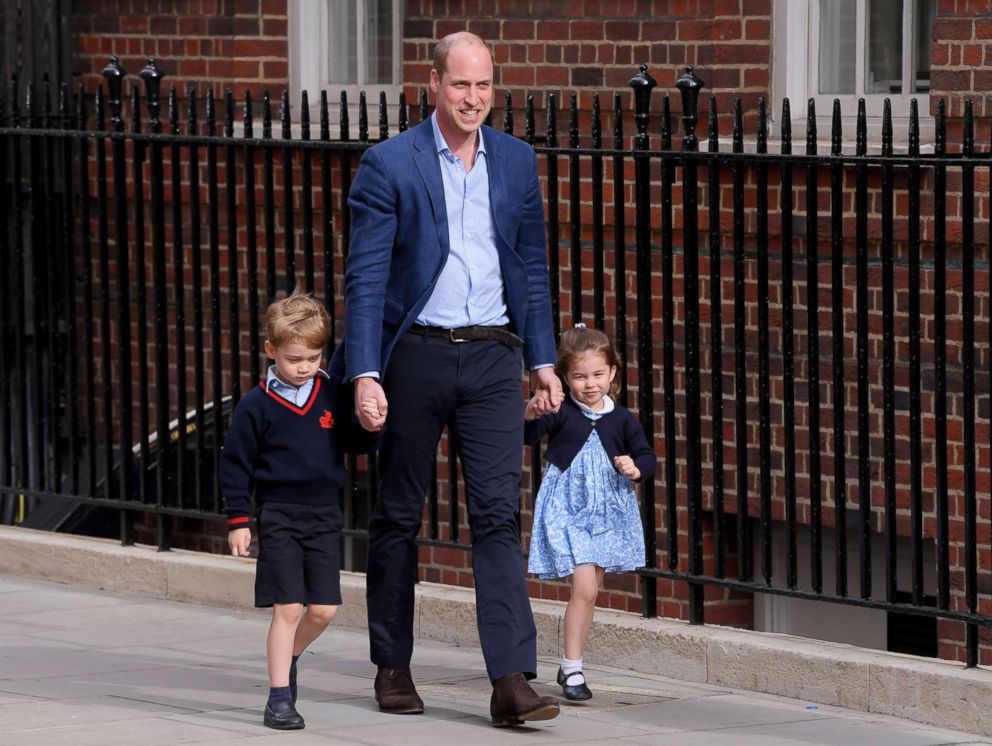 Markle will not have a maid of honor, choosing instead to have bridesmaids and page boys, all children, by her side at her wedding. She did not want to single out one of her friends, sources told "GMA."
Charlotte and George's father, Prince William, will serve as best man on May 19, just as Harry served as best man at William and Princess Kate's wedding in 2011.
Bridesmaids, the equivalent of flower girls in the United States, and page boys of grade-school age are part of the British royal wedding tradition.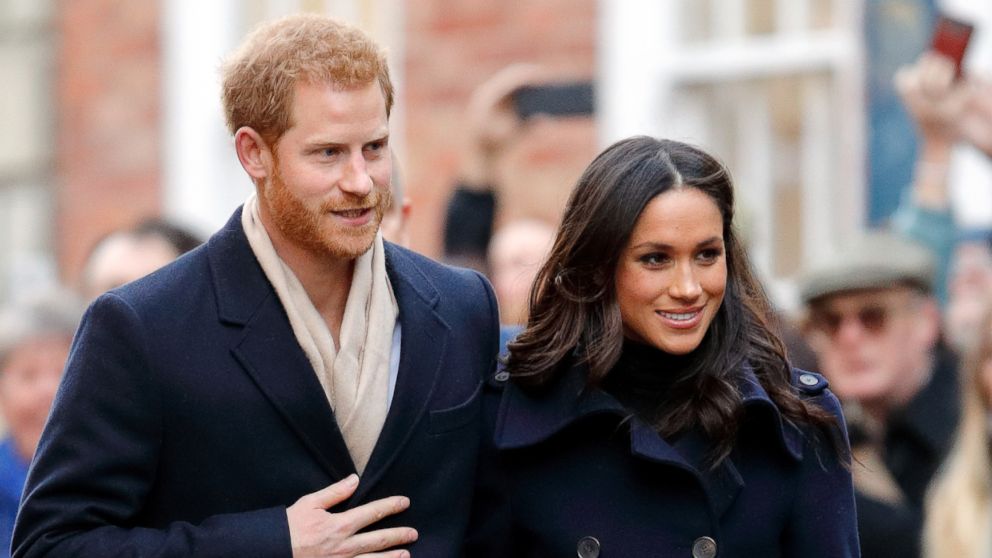 Take a look at who will be by Harry and Markle's side when they wed in front of an expected 600 guests at St. George's Chapel on May 19.
Prince George and Princess Charlotte
Prince William and Princess Kate's children Prince George, who turns 5 in July, and Princess Charlotte, 3, are once again expected to steal the show.
George and Charlotte, who served as page boy and bridesmaid, respectively, at the wedding of their aunt, Pippa Middleton, last year, will be front and center on May 19.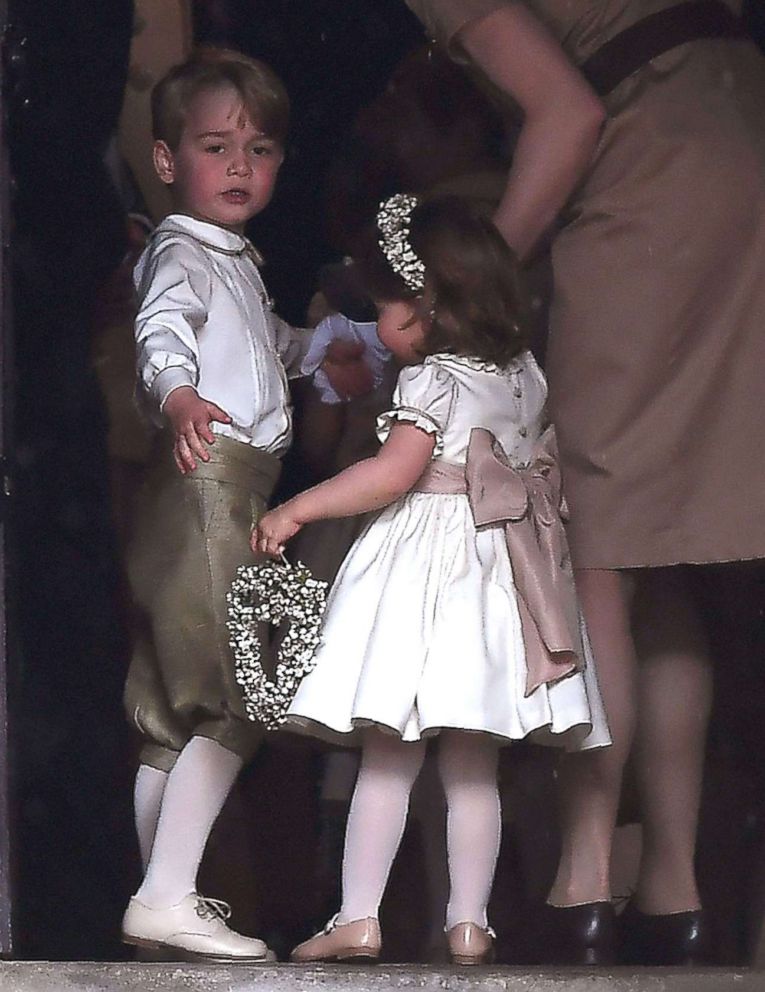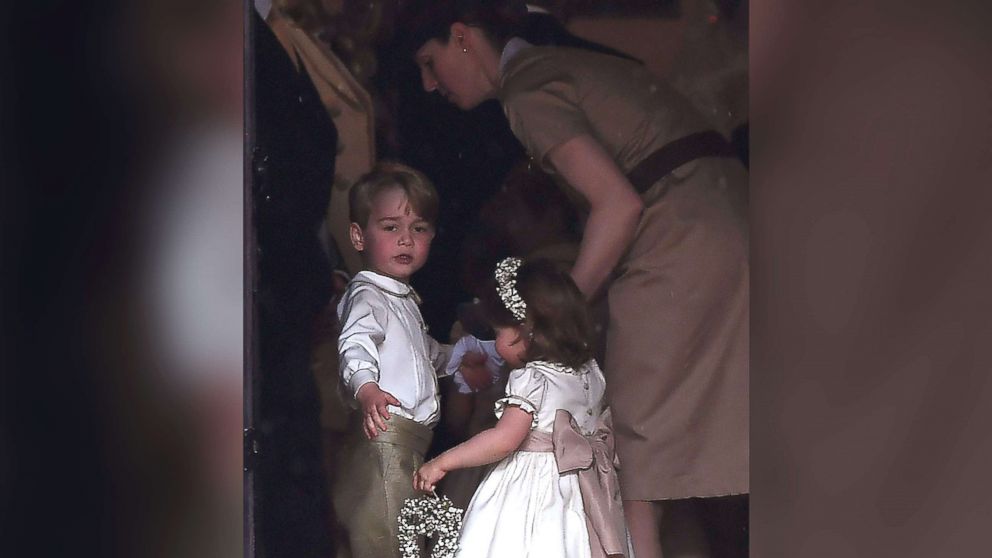 Harry spoke to "GMA"'s Robin Roberts in 2016 about how he relishes his role as uncle.
"You've got to have fun in life. Otherwise, wow, imagine life without fun," Harry said. "You've got to be taken seriously, but I hope that I'm a fun uncle."
Charlotte, who has become accustomed to the cameras and the spotlight, melted hearts when she waved to onlookers while arriving to meet her new brother, Prince Louis, at St. Mary's Hospital last month.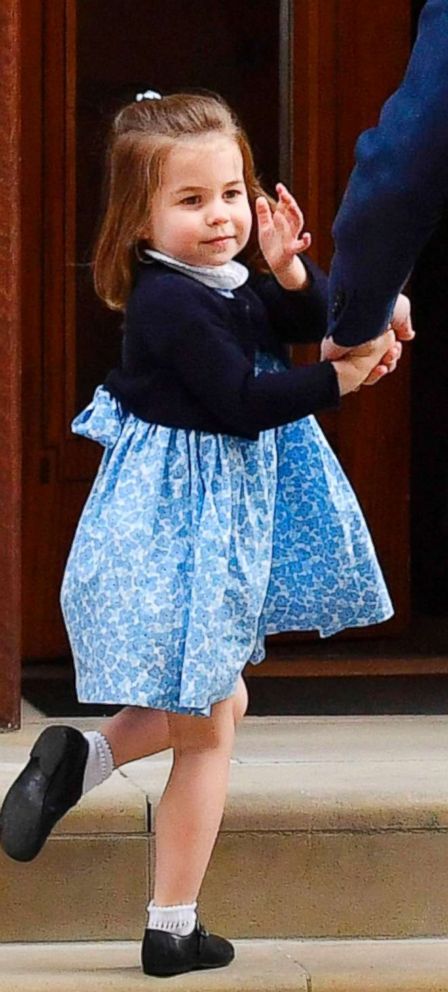 Ivy Mulroney
Ivy Mulroney, 4, the young daughter of Markle's best friend, entrepreneur and style advisor Jessica Mulroney, will be a bridesmaid at the wedding.
Mulroney, who lives in Toronto, has been at Markle's side every step of the way in the buildup to Saturday, from secret wedding dress fittings at Kensington Palace to making sure every last wedding detail reflects the tastes and wishes of Harry and Markle.
Ivy, who is a star of her mom's Instagram account, has been practicing her role at home ahead of the wedding, "GMA" has learned.
Florence van Cutsem
Florence, 3, the goddaughter of Harry, will be a bridesmaid at his wedding to Markle.
Florence is the daughter of Alice van Cutsem and Major Nicholas van Cutsem.
She is also the first cousin of Grace van Cutsem, the young bridesmaid who famously stole the show at William and Kate's wedding when she covered her ears on the balcony of Buckingham Palace as they kissed. Grace's parents are Hugh van Cutsem and Rose Astor.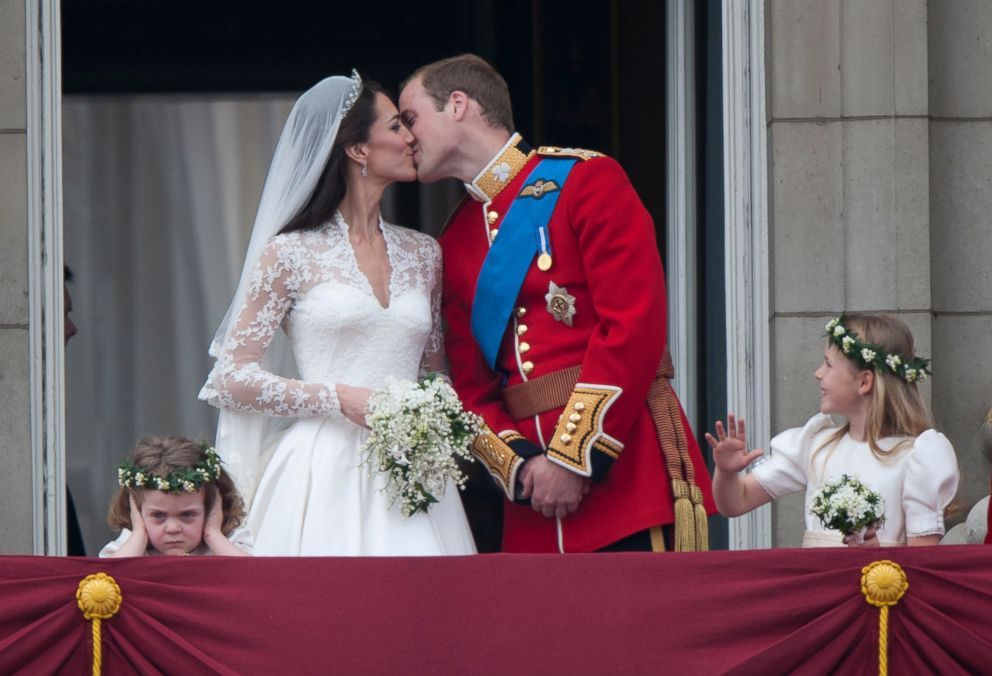 The van Cutsem children are among the closest friends of William and Harry and their late father was one of Prince Charles' oldest friends.
Zalie Warren
Zalie, 2, will be the youngest bridesmaid at Harry and Markle's wedding. She is also Harry's goddaughter and the daughter of Jake and Zoe Warren.
Jake Warren, the son of John Warren, Queen Elizabeth's racing manager, and Lady Carolyn Warren, was one of Princess Diana's godchildren.
Rylan and Remi Litt
Rylan, 7, and Remi, 6, are Markle's goddaughters who will serve as bridesmaids at the wedding.
The sisters are the daughters of one of Markle's close friends from Los Angeles, Benita Litt. Markle spent her first Christmas with the Litt family after news of her relationship with Harry became public in 2016.
Jasper Dyer
Jasper, 6, the son of Harry's mentor and close friend, Capt.Mark Dyer, will be a page boy at the wedding.
Jasper is Harry's godson. His father, Capt. Dyer, has been at Harry's side since shortly after the death of Princess Diana in 1997.
A former Welsh Guards officer who is known to friends as Marko, Dyer has been involved in nearly every major decision in Harry's life. He helped organize Harry's trip to Botswana shorty after Diana's death and was instrumental in the formation of Harry's charity, Sentebale. Dyer and his wife, Texas native Amanda Kline, were at Markle's side at a polo match Harry played in shortly after he and Markle made their public debut.
Brian and John Mulroney
Brian and John, 7-year-old twins, are the sons of Jessica and Ben Mulroney. They will join George and Jasper as page boys on Saturday.