Prince Harry and Meghan Markle's shared passion for humanitarian work: Part 5
Phelisanong Children Center/Facebook
Prince Harry has returned to Lesotho -- without his new wife, American Meghan Markle -- for an emotional trip to his charity.
The journey to the charity, Sentebale, which was set up to honor his late mother, Diana, the Princess of Wales, was a "private visit," according to Kensington Palace.
The Duke of Sussex was on hand to support his charity and the vulnerable children of Lesotho for the opening of a new dining hall at the Phelisanong Children's Centre in Pitseng. It is one of the partners Harry's charity helps fund in Lesotho and Botswana, where the charity has recently expanded.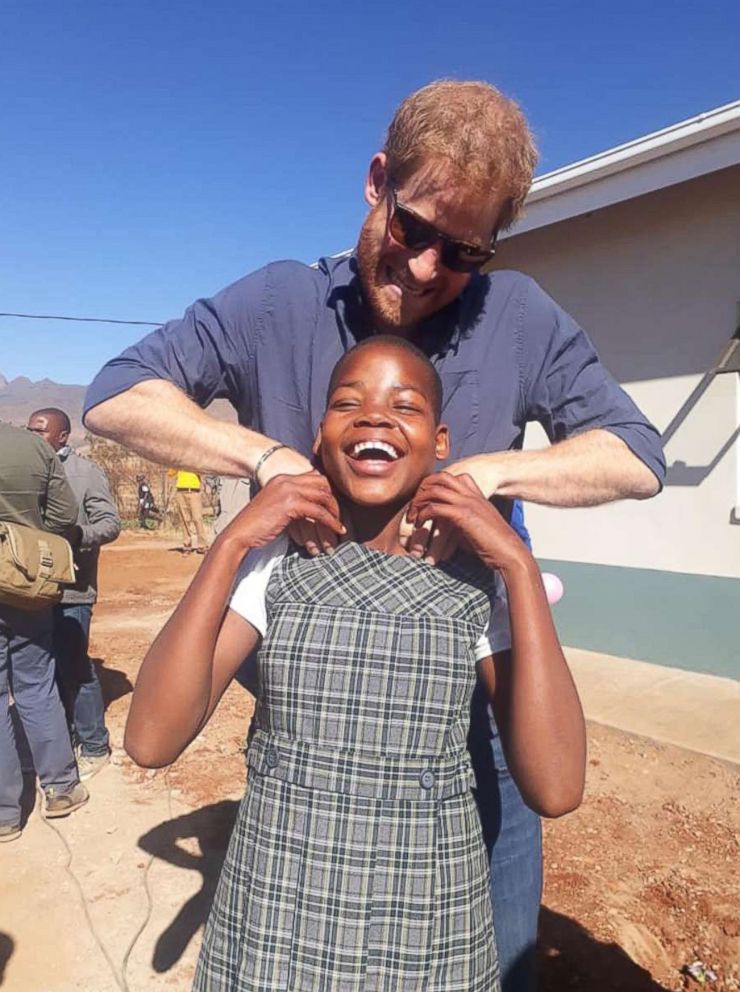 Harry was joined by his close friend and Sentebale Ambassador Adam Bidwell for the visit.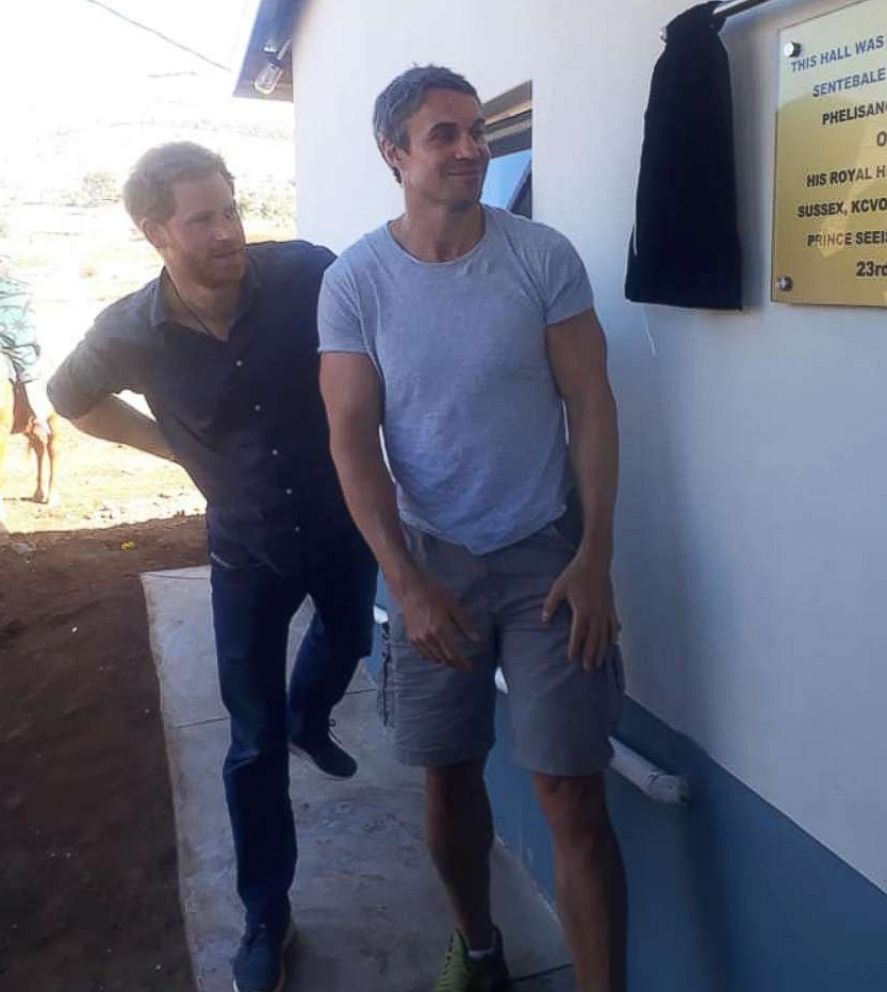 The Facebook page of the Phelisanong Children's Centre shows photos of the sixth-in-line's visit to the community centre and describes the day with a caption: "Adam Bidwell, Sentebale and a guy with red hair open the hall."
Phelisanong is the only facility in Lesotho that provides needed resources and support to children with both physical and mental disabilities. It includes a home for orphaned and abandoned babies and operates a school for children from surrounding areas as well as residents of the facility.
It provides desperately needed resources to the community along with life skills such as agriculture training, nutrition, and HIV and AIDS awareness.
A spokeswoman for Harry's charity Sentebale told ABC News: "The Duke was on a private visit to see the work of Sentebale at a camp for vulnerable children and young people, as well as other projects funded by the charity."
"During his private working visit to Sentebale in Lesotho, the Duke visited one of Sentebale's community-led partners for the opening of a new dining hall," the spokeswoman continued. "This was funded by the charity and will provide a space for children to eat together and have an indoor space to play."
Harry co-founded Sentebale –- which means "forget me not" -– with Prince Seeiso in 2006 after first visiting the nation two years earlier during his gap year as a teenager.
In 2015, Prince Harry returned to Lesotho to make a heartfelt tribute to his late mother at the opening of the Mamohato's Children Centre. He named the dining room the "Princess of Wales Hall," after Diana, who was one of the first pioneers seeking to destigmatize prejudice for those living with HIV/AIDS.
Harry famously developed a close bond with 4-year-old Mutsu Potsane, a boy who grew attached to Harry and followed him around in a pair of blue Wilkie boots given to him by the young Prince in 2004.
He was reunited with Mutsu last month at his wedding to Meghan Markle. He is now 18 years old and a representative of Sentebale who has stayed in touch with Harry since his childhood.
Harry has had a busy month since his wedding to Meghan Markle on May 19.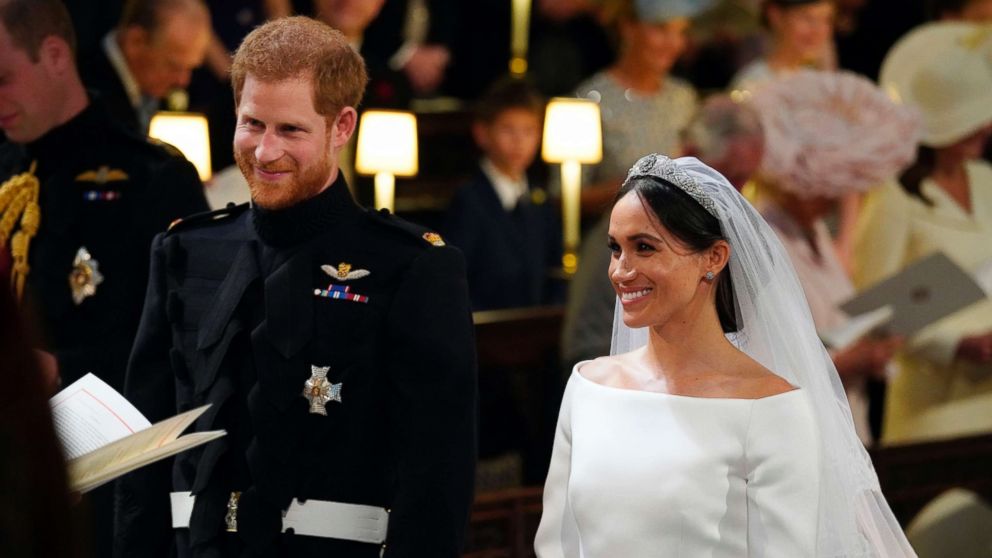 The couple postponed their honeymoon so that Harry and Meghan could attend a post-wedding garden party in honor of Prince Charles at Buckingham Palace on May 22. The couple has a busy schedule of charitable engagements in the coming months.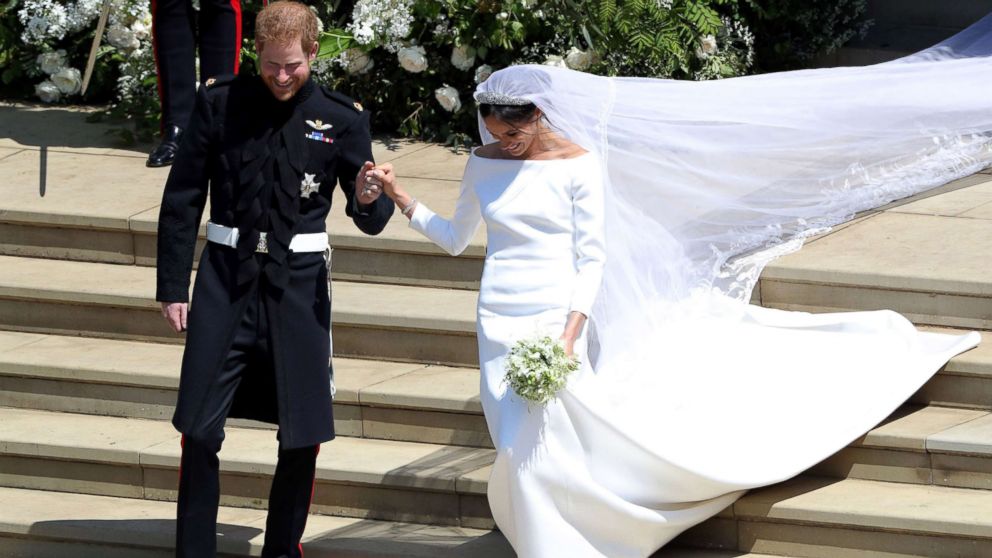 Just two weeks ago, the Duke and Duchess of Sussex joined the royal family at Trooping the Colour, which was the official celebration of Queen Elizabeth's 92nd birthday.
Meghan made her first solo appearance with Her Majesty in Cheshire last week.
Kensington Palace is also expected to shortly announce Meghan's first charitable patronage since becoming the fourth member of the Royal Foundation, founded by Prince William, Princess Kate and Prince Harry. While the Palace hasn't given any indication of where Meghan will focus her charitable work, given her previous interest in women's empowerment, she may select a charity that benefits from her experience in this arena.
Queen Elizabeth recently named Harry as Commonwealth Youth Ambassador and the couple has a busy few months ahead. Meghan and Harry have stated their desire to jump right in and get to work in their new roles.
"Both of us have passions for wanting to make change, change for good, and, you know, with lots of young people running around the commonwealth, that's where we'll spend most of our time hopefully," Harry said shortly after the couple's engagement was announced in November.
Harry and Meghan's first major tour as husband and wife will be in October as part of Harry's Commonwealth Youth Ambassador role. Kensington Palace recently announced they will travel to Australia, New Zealand, Fiji and Tonga.
In Australia, Meghan and Harry will visit Sydney for the 2018 Invictus Games, the Paralympic-style sporting event Harry founded for service men and women.
Kensington Palace also announced a short trip the newlyweds will take to Ireland in July. Next week, Meghan and Harry will join Queen Elizabeth for a reception at Buckingham Palace to honor the recipients of the Queen's Young Leaders Award.
Editor's Note: An earlier version of this story incorrectly stated that Prince Harry visited Sentebale in South Africa. Sentebale is located in Lesotho.