Prince Harry, Meghan kick off South Africa tour
Courtney Africa/Pool via AP
Prince Harry and Meghan, the Duke and Duchess of Sussex, were greeted by music, dancing and kids Monday as they kicked off their 10-day tour of South Africa.
Harry, 35, and Meghan, 38, arrived holding hands as they visited Nyanga, a township in Cape Town that is known as one of the most dangerous places in South Africa. The couple met with young girls participating in female empowerment training and children learning about their rights, self-awareness and safety.
"While I'm here as a member of the royal family, I stand here before you as a mother, a wife, a woman, as a woman of color and as your sister," Meghan said in powerful remarks delivered as a heavy security presence kept watch.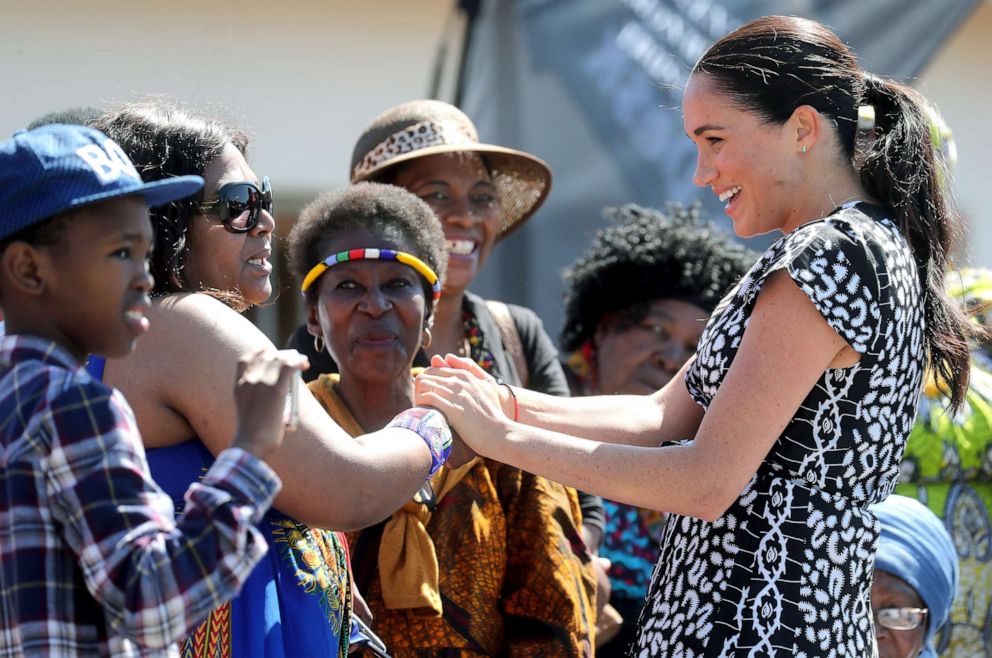 Despite the important topic and heavy security, Meghan and Harry's first event was nonetheless a party, with locals coming out to celebrate and welcome the young royals.
The duke and duchess were seen clapping with the locals and learning to dance. They both also crouched down to say hello to the kids who gathered for their welcome.
Harry and Meghan each delivered speeches from a stump on the ground in Nyanga, which led Harry to joke about this being possibly the first speech he made while standing on a stump.
He also spoke more seriously about why it was important for him to start the South Africa tour in Nyanga, noting that he wanted to show the world both the challenges and the hope that is there.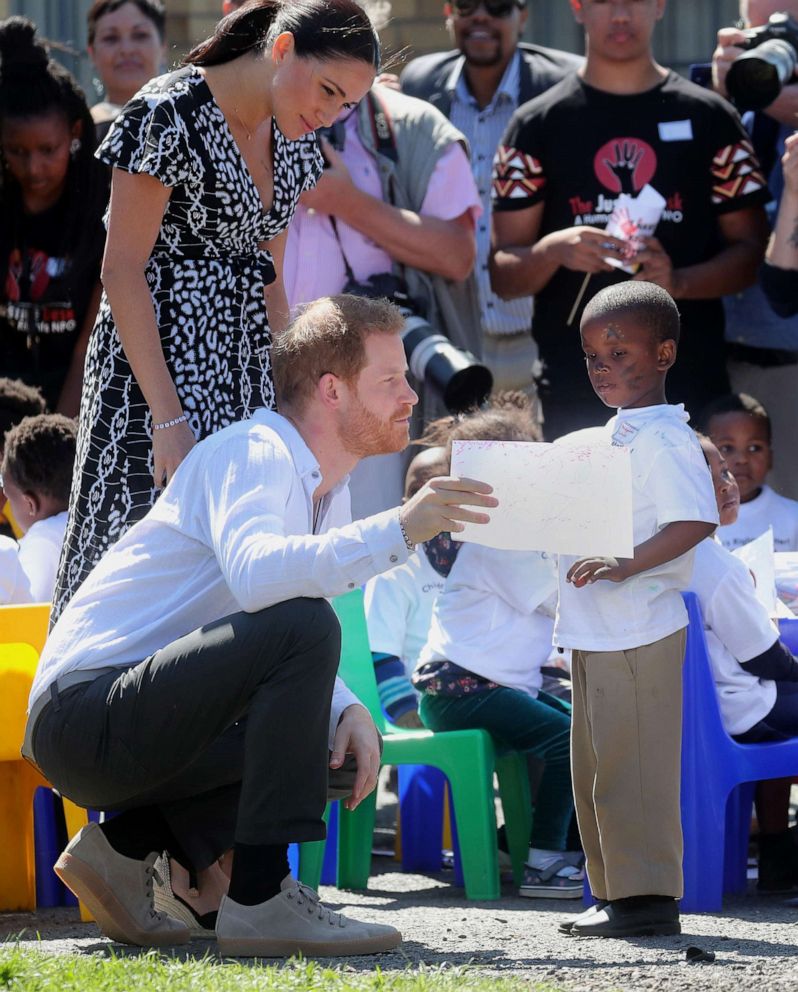 "Meghan and I are inspired by your resilience, your sense of community and belief in a better future," Prince Harry told the women of the township.
Locals spoke to ABC News about the importance of Harry and Meghan's visit to Nyanga, with one woman saying it make her feel "like a human."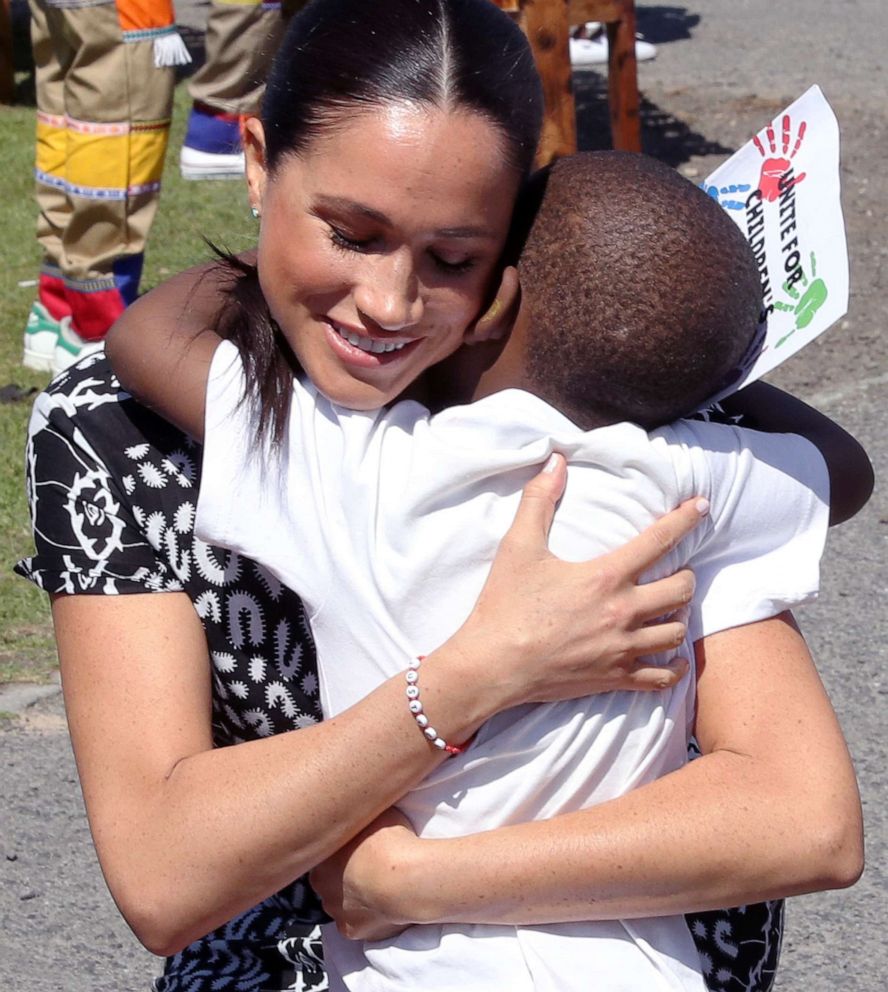 After a quick break for lunch, Harry and Meghan traveled to the District Six Museum, which documents the destruction in a residential area of inner-city Cape Town that took place during apartheid.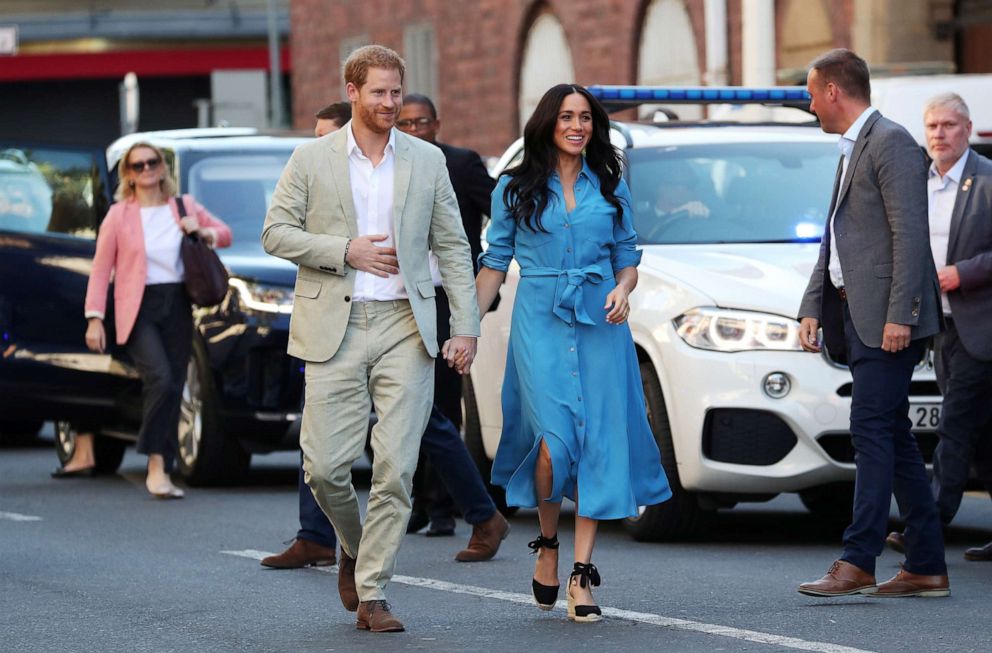 Harry and Meghan are touring the museum and participating in a community cooking activity with former residents who were displaced during apartheid and have been reunited through the museum's Homecoming Center.
The Duke and Duchess of Sussex arrived in Cape Town, South Africa, earlier Monday with their nearly 5-month-old son Archie in tow. The couple took a commercial flight from London to South Africa, a change from their personal travel over the summer when they faced criticism for using a private jet.
Archie was held by Meghan as the family arrived at the airport. He wore a hat that bore resemblance to one worn by Harry when he was a baby and carried by his mom, the late Princess Diana, off a flight in Scotland.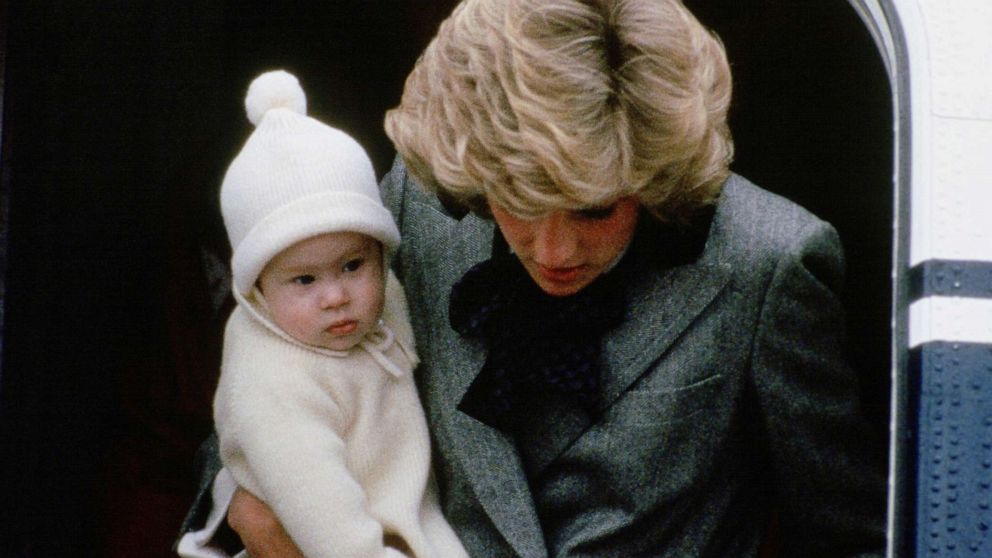 Harry and Meghan's visit to South Africa with Archie marks their first official overseas tour as a family of three. Meghan gave birth to Archie in May and this 10-day tour is her first since maternity leave.
The tour is expected to focus on themes including youth empowerment, the environment and female empowerment, a topic Meghan will highlight in a handful of solo engagements.
The Sussexes' South Africa trip is on behalf of the U.K. Foreign and Commonwealth Office, according to Buckingham Palace. Harry will also visit Malawi and Angola during the family's trip, and will also undertake a "working visit" to Botswana.