Clarence House released two new images Tuesday to mark Prince Charles' 70th birthday on Nov. 14.
The new photographs are the first that include Prince Charles and the entire family since the christening of Prince William and Princess Kate's youngest child, Prince Louis, in July.
The images show the three men who will each be king: Prince Charles, Prince William and Prince George.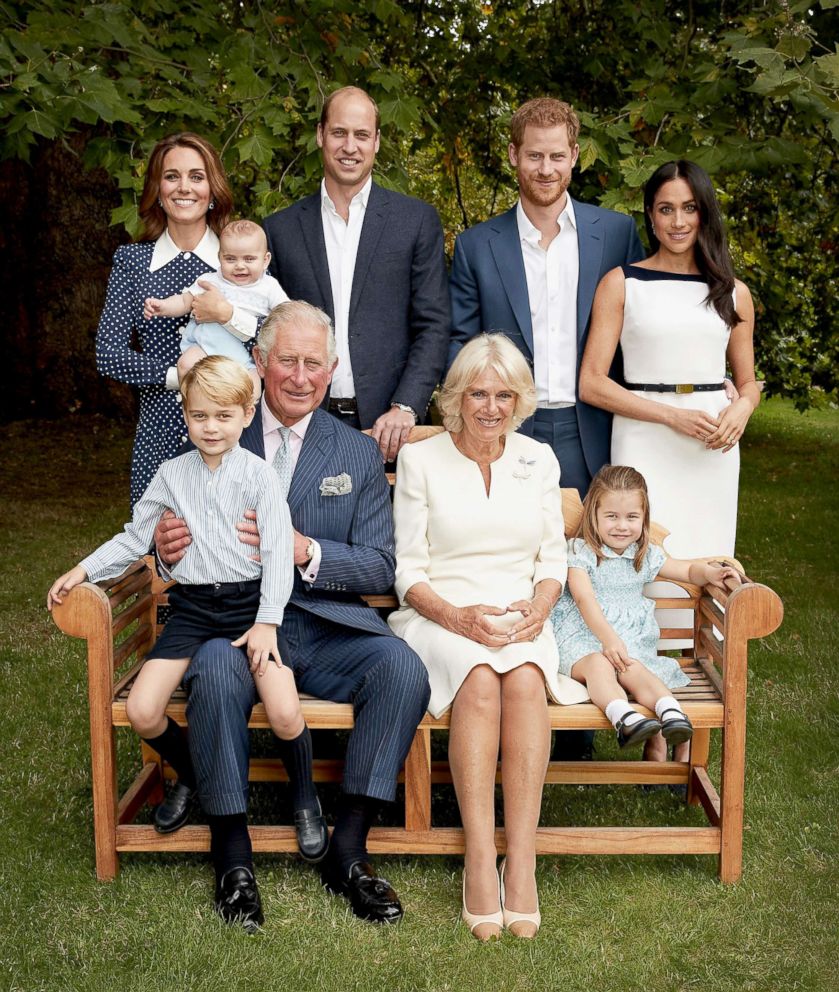 The informal photographs feature Charles and Camilla, the Duchess of Cornwall, posing with William and Princess Kate, the Duke and Duchess of Cambridge, and their three children -- George, 5, Charlotte, 3, and 6-month-old Louis as well as and Prince Harry and Meghan Markle, the Duke and Duchess of Sussex.
"I was delighted to have been asked to take these portraits of the Prince of Wales surrounded by his family to celebrate the important milestone of his 70th birthday," said photographer Chris Jackson. "It was particularly special to capture such an informal and relaxed family portrait over a fun afternoon in the gardens of Clarence House."
Earlier this week, a never-before-seen image of Louis was shared in a BBC documentary celebrating Charles' milestone birthday.
In the heartfelt moment, Prince Louis is playing with devoted grandfather Charles, clutching his grandfather's hand as the Duchess of Cambridge holds the fifth in line. The photograph, taken in the back garden of Clarence House, Charles and Camilla's official residence, captures a personal side of Charles we rarely see.
(MORE: Prince Harry describes the moment he asked Prince Charles to walk Meghan down the aisle)
The BBC documentary gives an unprecedented look at Prince Charles ahead of his 70th birthday next week. The film, "Prince, Son and Heir: Charles at 70," tracked the Prince of Wales for the last year providing an intimate look at Charles as a father and grandfather behind palace walls.
(MORE: Prince Harry snaps photo of Meghan Markle cradling her baby bump in New Zealand forest)
"He will get down on his knees and crawl about with them for hours, you know making funny noises and laughing," Camilla says in the documentary of how Charles interacts with her grandchildren. "He reads 'Harry Potter' and he can do all the different voices and I think children really appreciate that."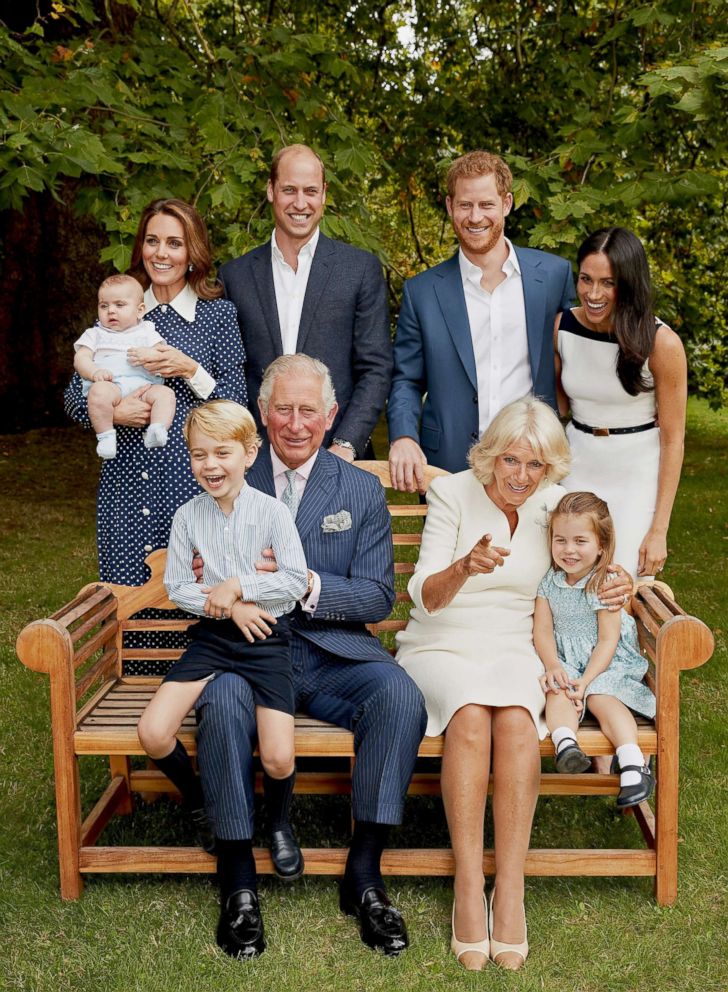 The public is also getting a glimpse of life behind palace walls through a collaboration between Clarence House and Google Arts & Culture.
The online project, which is also supported by 10 charities connected to Prince Charles, gives people the ability to virtually walk inside Clarence House and stroll the gardens of Highgrove.
The project also includes photos and videos from Charles' personal collection on his milestone birthday.