A new BBC documentary gives an unprecedented look at Prince Charles ahead of his 70th birthday next week, including an intimate look at the moment when Prince Harry asked his father to walk his then-fiance Meghan Markle down the aisle, after her own father bowed out of the wedding.
"I asked him to and I think he knew it was coming," Harry shared in the new documentary, "Prince, Son and Heir: Charles at 70." "And he immediately said 'Yes, of course, I'll do whatever Meghan needs, and I'm here to support you'"
On the big day, in a touching moment, Harry could be seen whispering, "Thank you, Pa," to his father at the altar.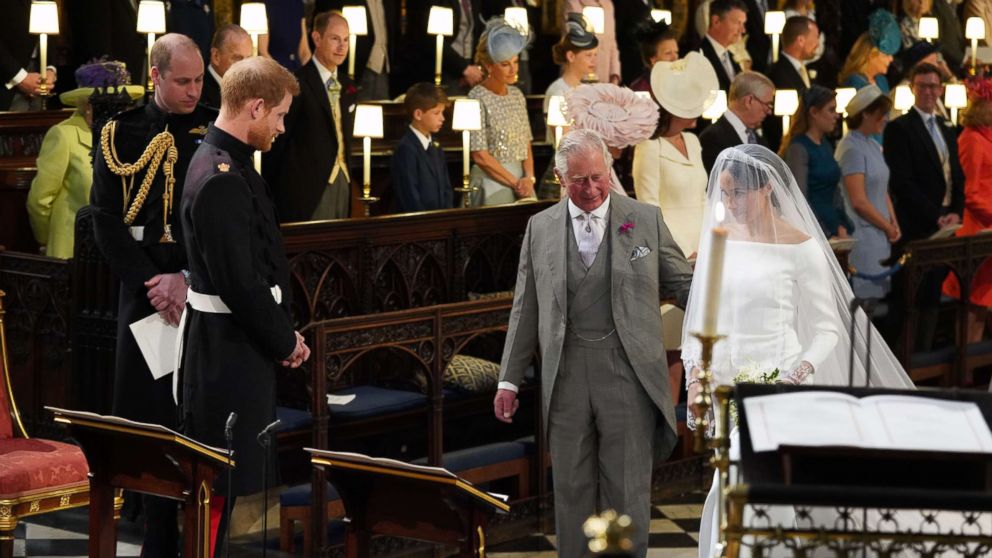 "Just because he's my father, that doesn't mean I can just sort of go, 'Okay, that's all, I'll take it from here,'" Harry said in the documentary. "I was very grateful for him to be able to do that."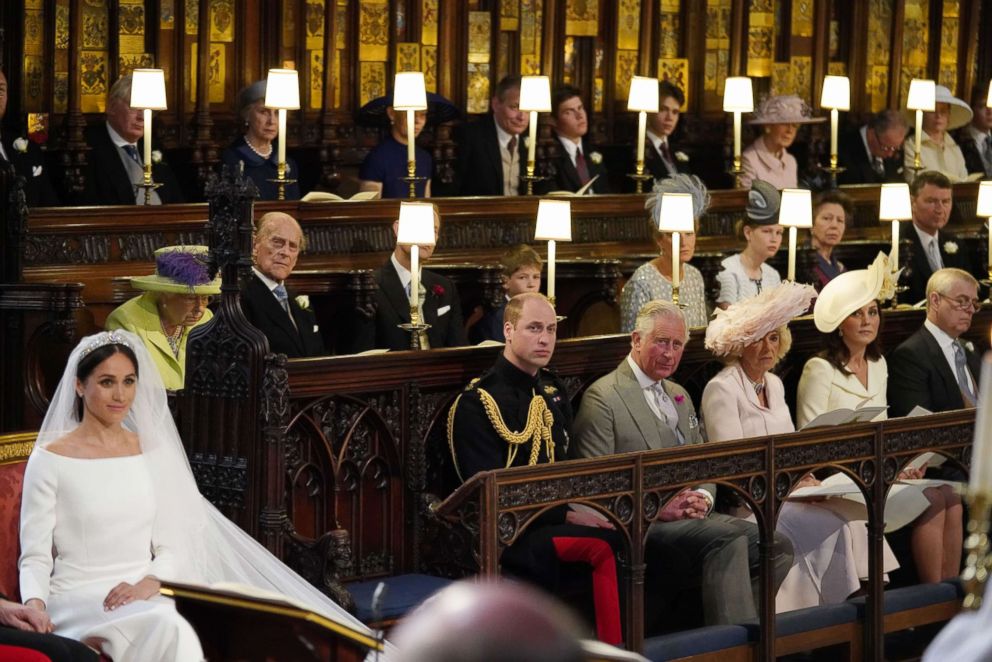 Camilla, William describe him as a doting grandfather
In a heartfelt, never-before-seen moment in the documentary, Prince Louis, the youngest child of Prince William and Princess Kate, is seen playing with Charles, clutching his grandfather's hand as Kate holds the fifth-in-line to the throne.
The photograph was taken in the back garden of Clarence House, Charles and Camilla's official residence, and captures a personal side of Charles we rarely see.
Charles is also seen giggling and laughing with Camilla's grandchildren, with whom he shares a warm relationship.
"He will get down on his knees and crawl about with them for hours, you know making funny noises and laughing," said Camilla, Duchess of Cornwall. "He reads 'Harry Potter' and he can do all the different voices and I think children really appreciate that."
Prince William added that he loves when his father spends time with his own children, Prince George, 5, Princess Charlotte, 3, and Prince Louis.
"I would like him to have more time with the children," William said. "So having more time with him at home would be lovely, and being able to play around with the grandchildren."
Charles says he won't be a meddling king
The documentary provides an intimate portrait of Prince Charles at work, with insight from Prince William and Prince Harry about what drives him.
The future king is described by his sons as a workaholic who rises at down and often falls asleep as his desk at midnight with paper stuck to his face.
Prince Harry says his devoted father, known for his work on the environment and climate change, has been an amazing role model, along with William and Harry's mother, the late Princess Diana.
"You know how frustrated he gets, but he's done an amazing job and without telling us what we should be doing or the direction that we should go in," Harry said. "He's just let us learn from the nature of the job, learning from him, learning from Mummy."
Charles, for the first time, responded to criticism about how he will one day reign as king.
When asked by the interviewer about how "some people have accused you of meddling," Charles quipped back, joking, "Really, you don't say?"
"I won't be able to do the same things I've done, you know, as heir," he said, reassuring viewers that he understands his role will change when he becomes king. "I'm not that stupid, I do realize that it is a separate exercise being sovereign."
For the first time, Prince William also responds to the filmmakers about how he intends to rule when he becomes king.
"There are so many things I admire about my father, his work ethic, his passions, all that sort of side of things are absolutely crucial to how he's been such a successful Prince of Wales and an amazing father," William said. "But I want to be a, personally I want to be my own man and take my own style, my own, you know, passions and my own interests my way, and do things slightly differently."
"I think it's important that each generation does things a little bit differently than the previous," William added.