Prince William and Princess Kate have announced the name of their third child: Louis Arthur Charles.
The baby will be known as His Royal Highness Prince Louis of Cambridge, Kensington Palace said in a statement.
William and Kate chose with their third child, and second son, to include two parts of William's name, William Arthur Philip Louis. The newborn's older brother, Prince George, also has Louis in his name, George Alexander Louis.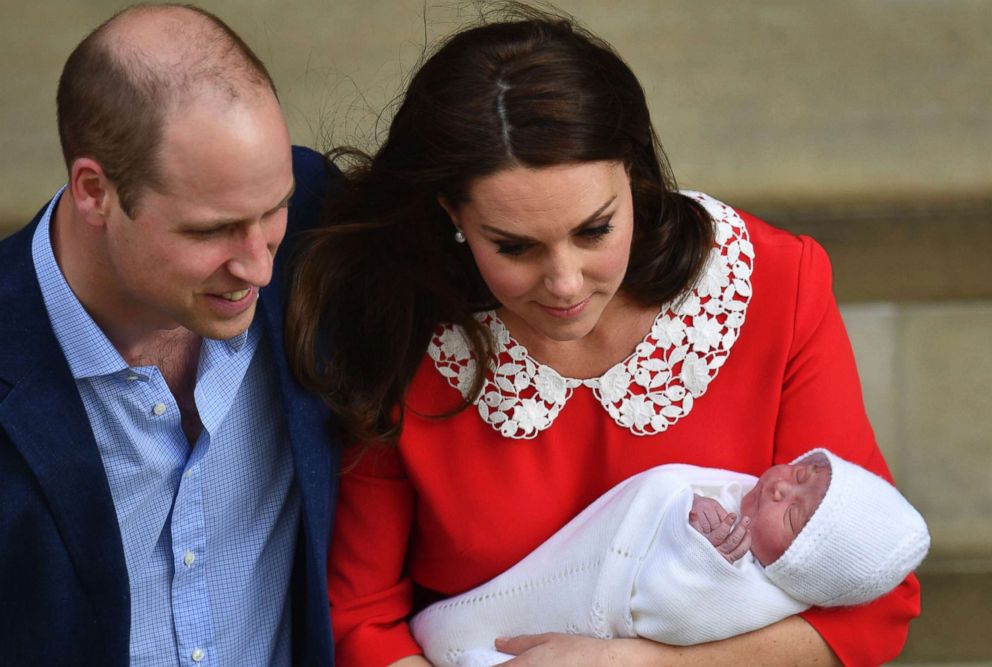 The name Louis, pronounced Lou-ee, is a tribute to Lord Louis Mountbatten, the uncle of Prince Philip and a cousin of Queen Elizabeth.
Mountbatten, a mentor to Louis's grandfather, Prince Charles, was killed in a bombing by the IRA in 1979 in Ireland.
Charles once called Mountbatten the "grandfather I never had."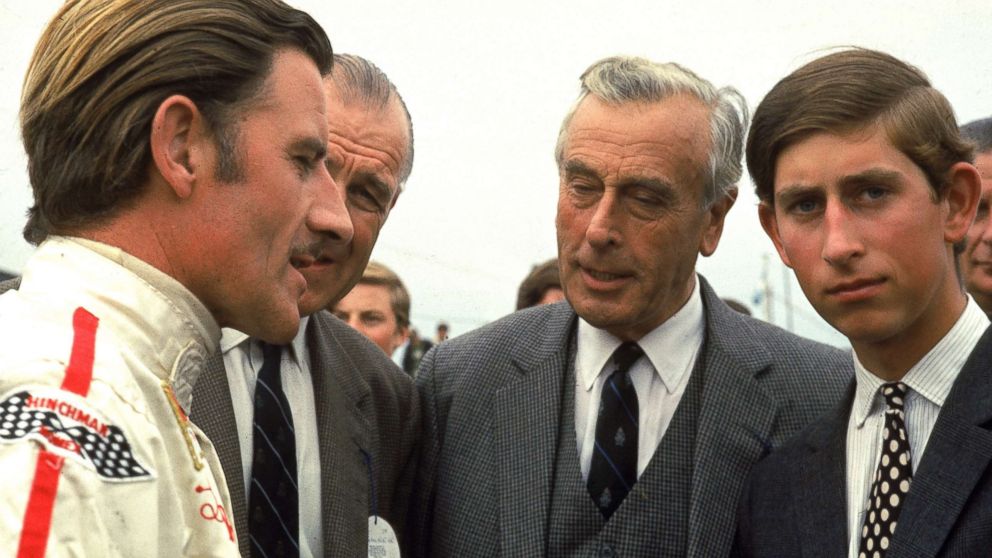 "In August 1979 my much loved great-uncle Lord Mountbatten was killed alongside his young grandson and my godson Nicholas and his friend Paul Maxwell and Nicholas's grandmother, the dowager Lady Brabourne," Charles said in 2015. "At the time I could not imagine how we would come to terms with the anguish of such a deep loss, since for me Lord Mountbatten represented the grandfather I never had."
The baby's full name not only includes a nod to Charles, but may also pay tribute to a beloved royal photographer.
Arthur Edwards is a legendary photographer who has covered the royal family since 1977. When William and Kate left St. Mary's Hospital with Louis on Monday, they looked for Edwards in the crowd of photographers and asked for him by name.
The brief moment led royal watchers to speculate that Arthur, which is also a royal name, could be a part of the newborn's name.
One surprise in William and Kate's name choice was the absence of the name Philip, which would have been a tribute to Louis's great-grandfather. The couple may be leaving the option of using the name to Prince Harry, who will wed Meghan Markle on May 19.
Prince Louis, who was born at 11:01 a.m. local time on April 23, is now fifth in line to the throne behind Prince Charles, Prince William, Prince George and Princess Charlotte.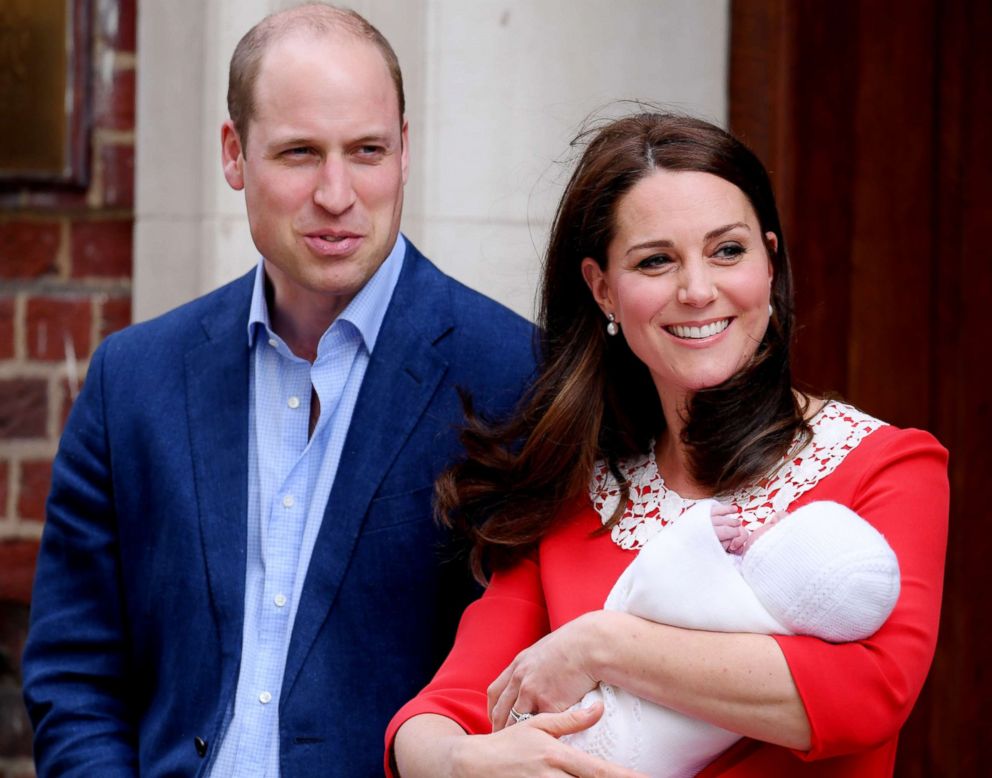 Kate departed St. Mary's Hospital for Kensington Palace just hours after giving birth, posing upon her departure with William and their son.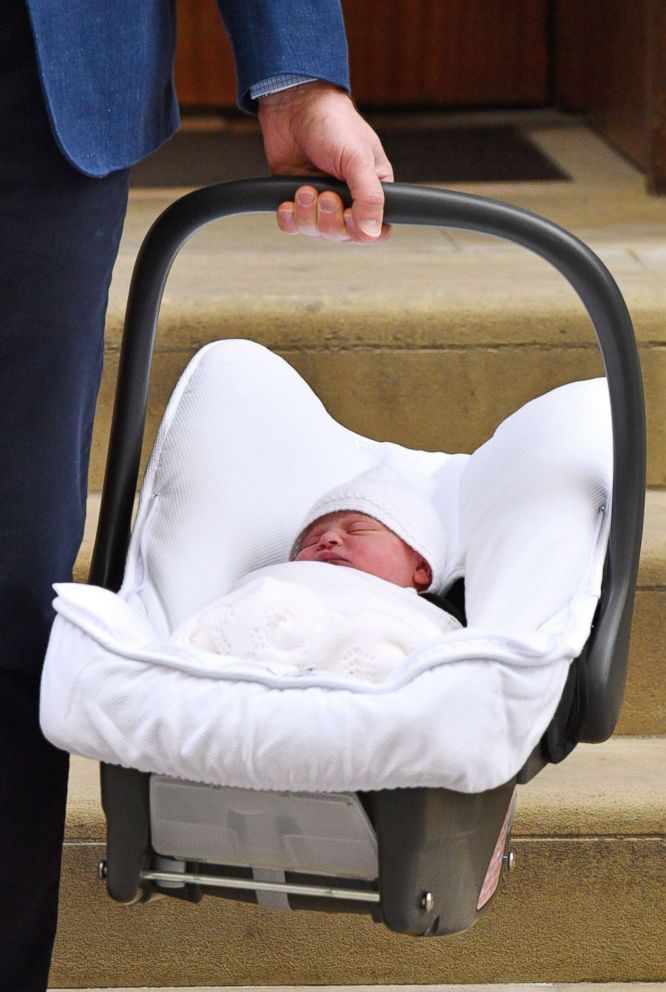 St. Mary's Hospital is where Kate also gave birth to her older children, George, 4, and Charlotte, who turns 3 on May 2.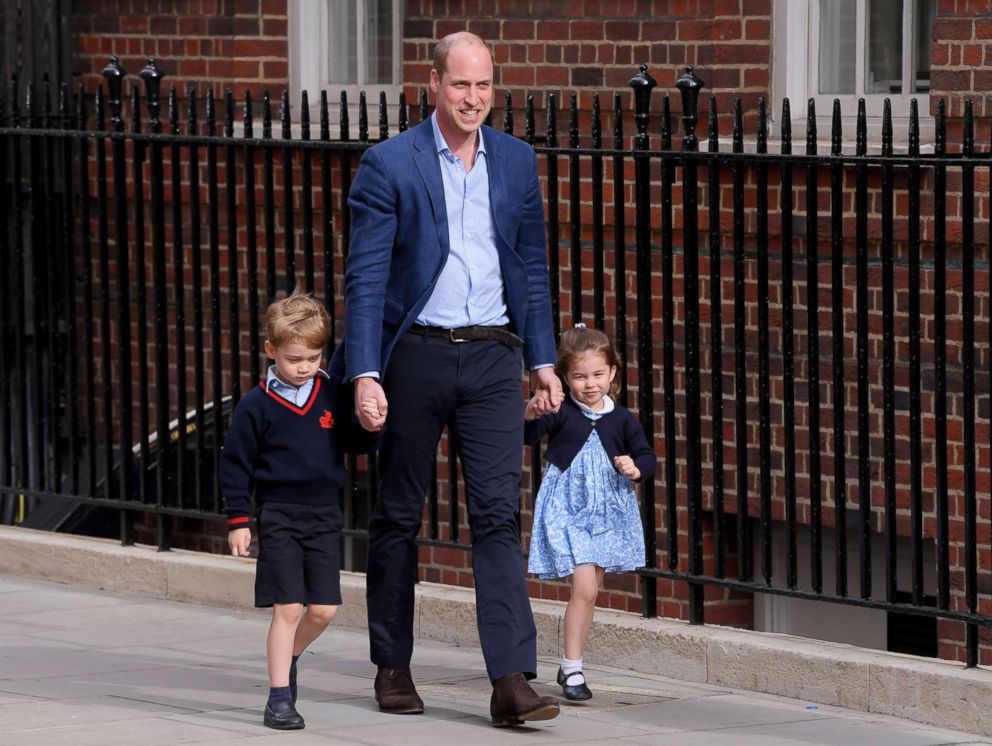 William and Kate revealed George's name -- George Alexander Louis -- two days after his July 22, 2013, birth.
Royal children usually get three names and are often named after former monarchs. George was named after Queen Elizabeth's beloved father, King George, who died when she was just 26-years-old.
Charlotte's name -- Charlotte Elizabeth Diana – was announced two days after her May 2, 2015, birth.
When Charlotte was named, the couple selected family names. Charlotte is the middle name of Kate's sister, Pippa Middleton, and the feminine version of Charles. Charlotte's middle names, Elizabeth Diana, honor her great-grandmother, Queen Elizabeth, and grandmother, the late Princess Diana of Wales.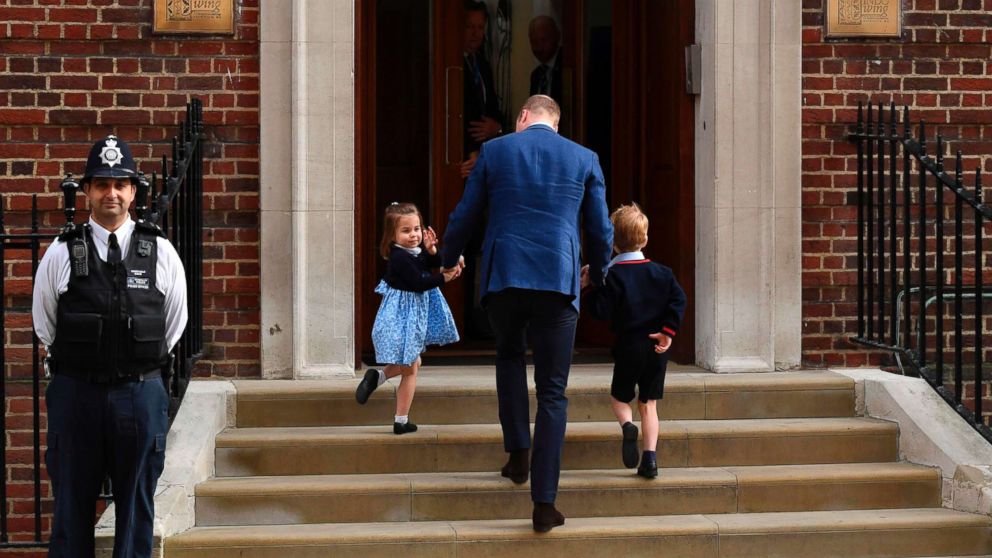 For their third child, William and Kate may have decided to wait for a few days to announce his name until they had a chance to introduce the baby prince to Prince Charles and Queen Elizabeth.
Queen Elizabeth has been in Windsor, away from Buckingham Palace, and Prince Charles has been out of the country on royal engagements.
It is also possible that William and Kate were just struggling with what to name their new baby and whom they would like to honor. William had expressed his desire that the baby have a "strong name."
When William was born on June 21, 1982, his parents didn't reveal his name until one week later. Prince Charles was a month old before his name was made public.
William's brother, Prince Harry, has been an exception. His name was announced on the day he was born.