Prince William and Princess Kate have made the birth of their third child, Prince Louis, official.
"The Duke and Duchess of Cambridge have formally registered the birth of Prince Louis," Kensington Palace said in a statement. "The Duke of Cambridge signed the birth register at Kensington Palace this morning, witnessed by a Registrar from Westminster Register Office."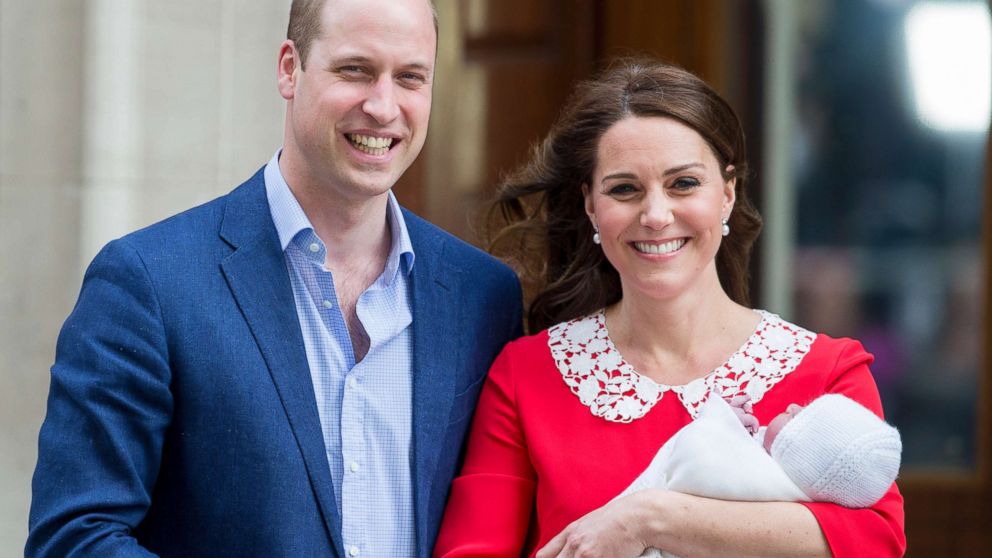 As was seen on the birth register entries of their older children, Prince George and Princes Charlotte, William and Kate's occupations are listed on the document as Prince of the United Kingdom and Princess of the United Kingdom, respectively.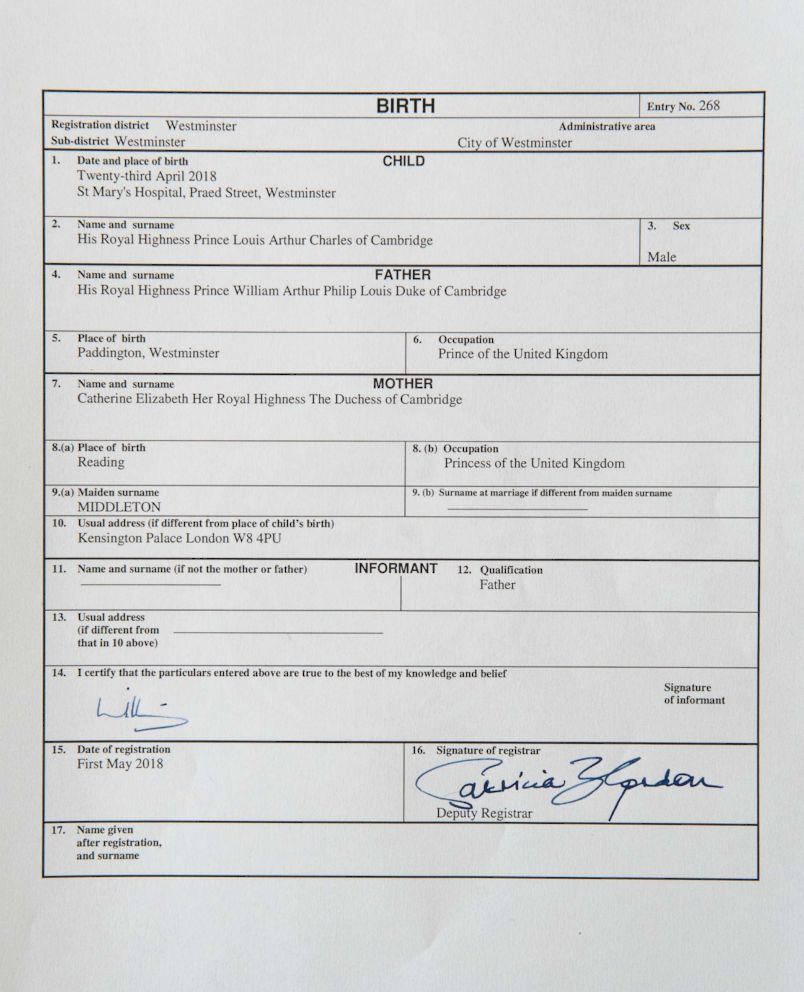 Prince Louis Arthur Charles was born at 11:01 a.m., local time on April 23.
The baby, known as His Royal Highness Prince Louis of Cambridge, made his first public appearance just seven hours after his birth outside St. Mary's Hospital in London.
William, 35, and Kate, 36, traveled from the hospital to Kensington Palace, where they have been bonding as a family of five, including all three children: Newborn Louis, George, 4, and Charlotte, who turns 3 on Wednesday.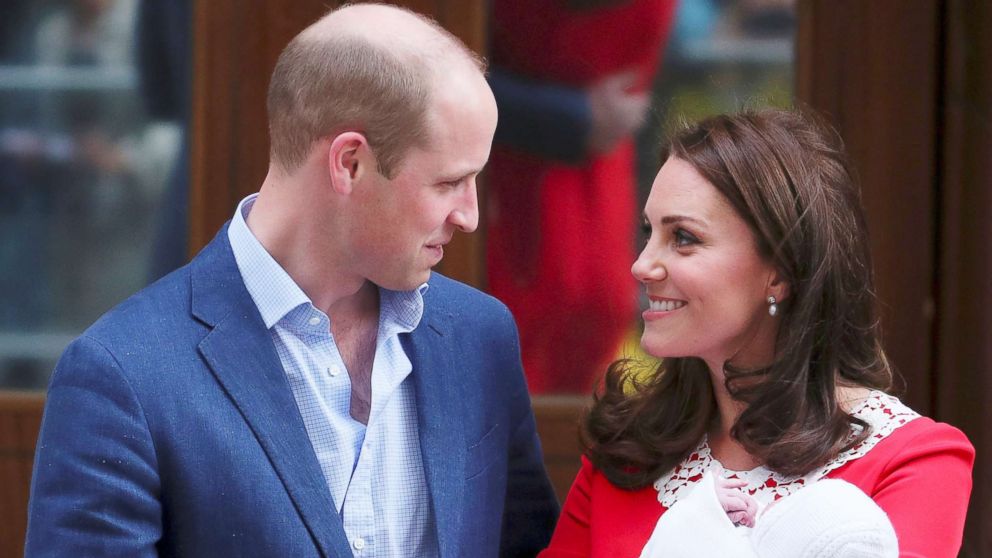 Kate will take some time off from official royal engagements, as she did after the births of George and Charlotte.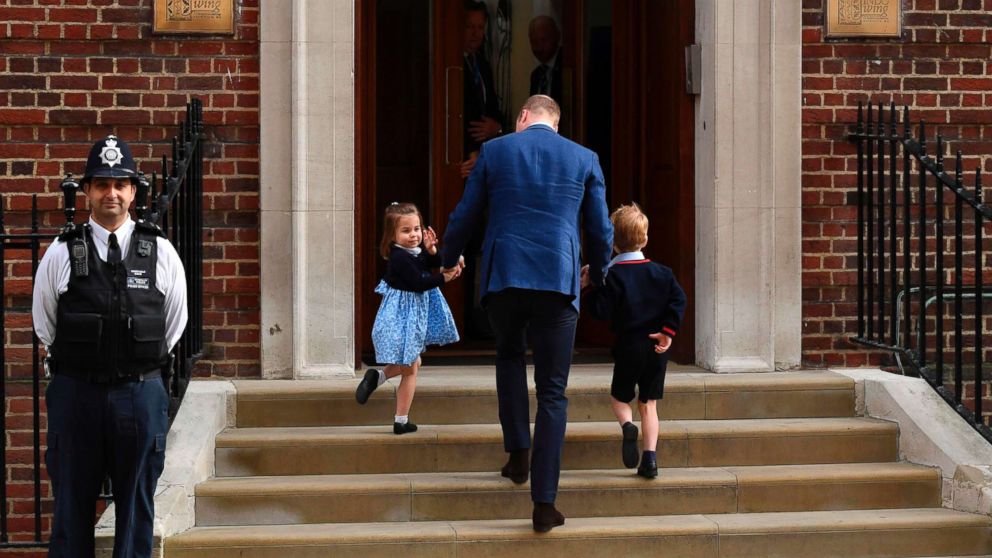 The Duchess of Cambridge is still expected to attend Prince Harry's wedding to Meghan Markle on May 19. She is also expected to join the royal family at Trooping the Colour in June.
William, the Duke of Cambridge, is currently taking some time off to spend with his family following Louis's birth. He has attended two royal engagements since the birth. But, as a father actively engaged in the upbringing of his children, he is hoping to enjoy the precious moments of joy after the birth of a new child.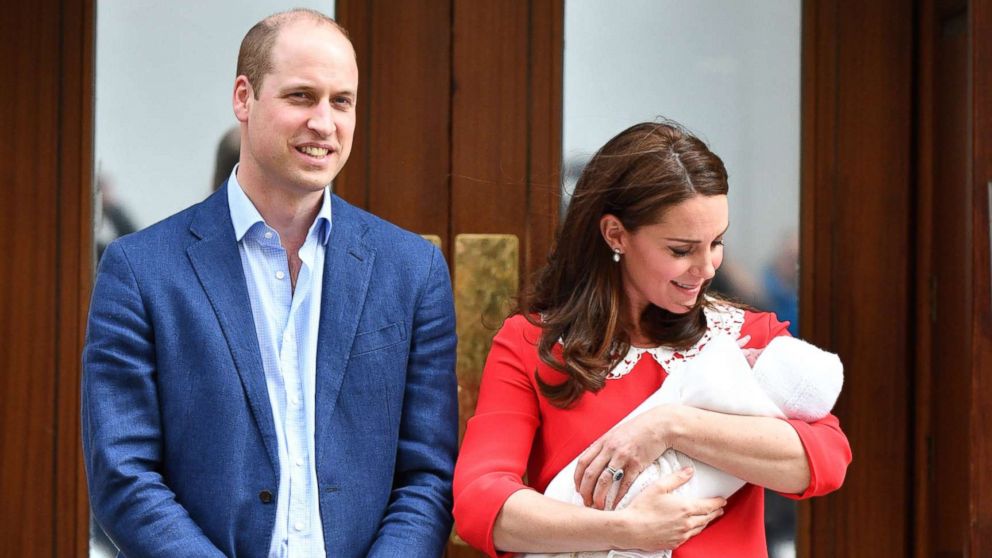 With George and Charlotte both currently attending school near Kensington Palace -- George at Thomas's Battersea and Charlotte at the Willcocks Nursery School -- Kate and William are expected to enjoy some solo time with their new infant at the palace.
The family may then decamp to Anmer Hall -- their 10-bedroom home on the queen's Sandringham Estate in Norfolk, England -- for added privacy.