For the past two weeks, gamers haven't been able to stop discussing, dissecting and debating "The Last of Us Part II."
Developed by Naughty Dog and published by Sony Interactive Entertainment exclusively for the PlayStation 4, this video game is the highly anticipated sequel to the 2013 hit "The Last of Us," which won several game of the year awards upon its release.
Neil Druckmann, vice president of Naughty Dog and director of both "The Last of Us" games, told "Good Morning America" he had a "myriad of emotions" about creating a follow-up to one of the most beloved video games of all time.
While the original has sold more than a staggering 17 million copies as of 2018, the sequel is off to an impressive start of its own. "The Last of Us Part II" has already earned the title of the fastest-selling first-party PS4 exclusive ever with more than 4 million copies sold in its first weekend alone, according to Sony.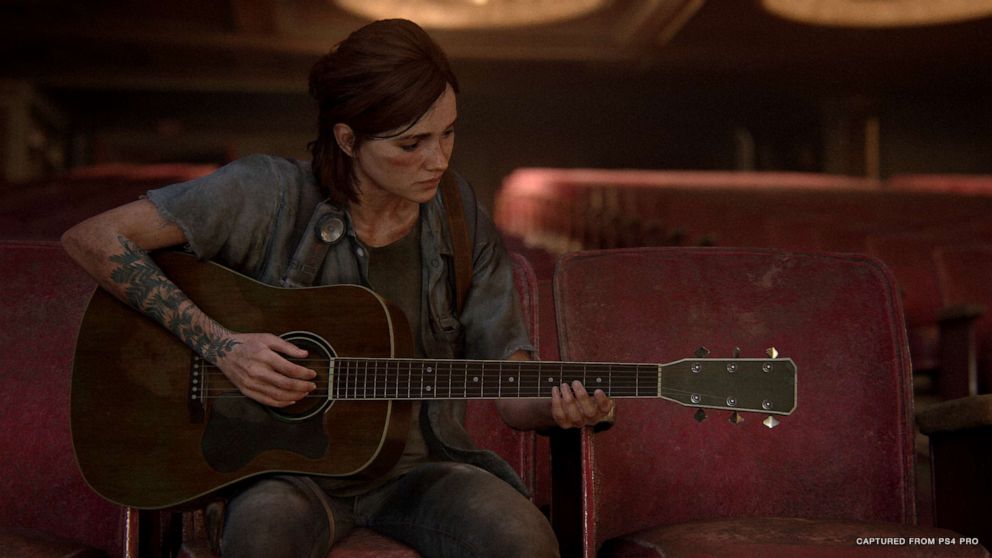 Returning for the sequel, Druckmann said he could "feel the weight" of fans' anticipation and he knew it was a matter of "making sure you do right by the series and what it stood for."
In our chat with Druckmann, we covered three major ways in which "The Last of Us Part II" has evolved from the original and pushed the envelope for what we can expect from video games.
Spoiler warning: For those who have yet to play or finish "The Last of Us" or its sequel, the following discussion contains major spoilers of plot details in both games.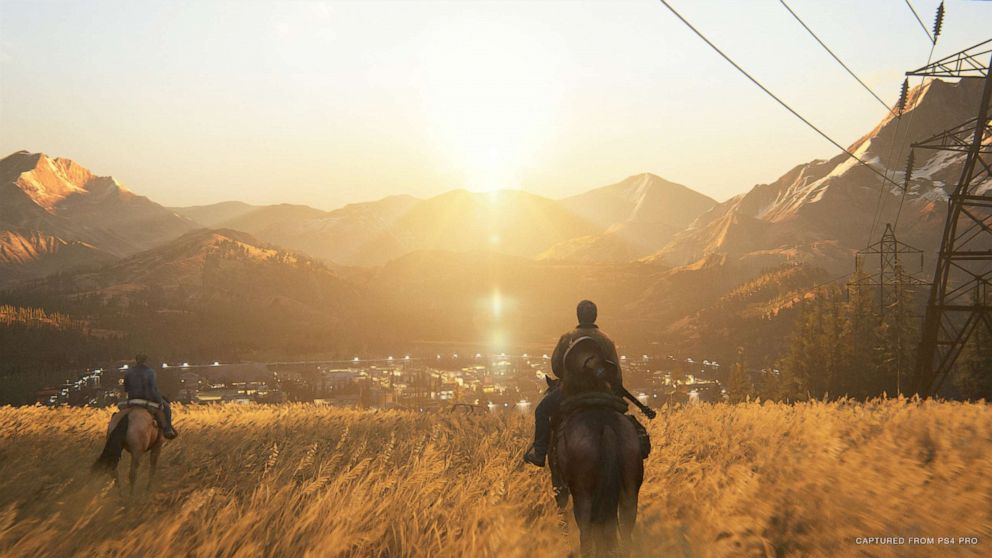 1. Storytelling
The story of "The Last of Us Part II" has proven to be divisive for the fandom. The original has a 95 out of 100 from critics and a 9.1 out of 10 from users on Metacritic. At the time of writing, the sequel sits at a 94 and 5.0, respectively. But why?
Well, the first game told the story of Joel (Troy Baker), a man struggling with the loss of his daughter, on a cross-country journey with Ellie (Ashley Johnson), a girl immune to the infection that caused the zombie apocalypse and mankind's sole hope of making a cure. Ellie essentially becomes a daughter to him in the end and, upon learning that she must die for the cure to be made, he rescues her and kills those anyone in the way.
The sequel, mostly set five years later but also jumping around the timeline a bit, picks up that story and examines its fallout. Joel is brutally killed early on in the game and we follow Ellie as she sets out to get revenge on Abby (Laura Bailey), the woman responsible for brutally killing her father figure. The shocker, though, is we are put in Abby's shoes -- and for quite some time, too.
This, for Druckmann, is a challenge for players and represents Naughty Dog "pushing those boundaries of what kind of stories can we tell in a big-budget action game."
"Can we tell sadder stories or stories about grief or stories about the cycle of violence?" he asked. "Kind of heavy stuff to tell as an action game that normally doesn't deal with these kinds of themes."
Druckmann said the central question is this: "What if we told a story about empathy? Can we get you to hate someone initially on the front end of a game and then, by the time you finish it, get you to understand and see the other side because we put you on the other side?"
Setting out to frustrate fans wasn't the intention, Druckmann said.
"With the first game, the emotional core of it was: How far are you willing to go for love?" he said. "The second game is a continuation of that, except here we're asking: How far will you go for love when someone hurts someone you love?"
"What we set up for ourselves as our own kind of philosophy was we're not going to hold anything precious. This game is not about fan service, it's about telling a very particular story and we'll go to places that might make certain players feel uncomfortable," Druckmann said. "That's going to be our philosophy. We're not going to be driven by fear, but by necessity of the story and trying to tell them as honestly as we can."
Part of the reason behind this, he said, is because of the "privileged position" Naughty Dog is in, having produced games over the years that have been successful both commercially and critically. This, he said, brings them "a lot of attention I think other studios might struggle to get."
"With that," he said, "I feel there's a certain kind of responsibility that we get to push the narrative and structural boundaries and we can take certain risks that other studios might not be able to."
Druckmann said the gameplay of "The Last of Us Part II" is more of a "mass-appeal game," but the narrative structure of it is "a bit more niche and arthouse."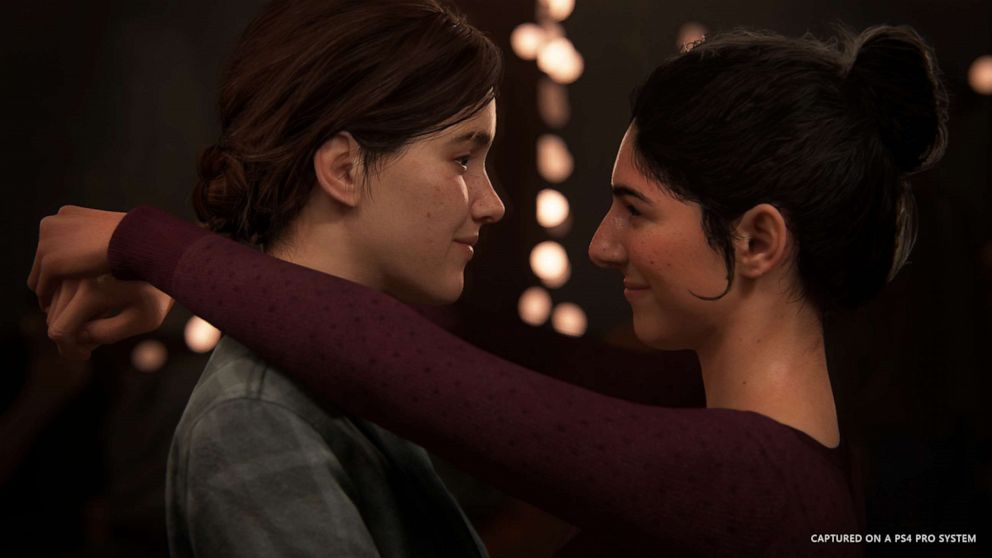 2. LGBTQ representation
Though Ellie's sexuality hadn't been explored in "The Last of Us," Druckmann began thinking about it more when writing a four-part comic book series -- later published collectively in graphic novel format -- with Faith Erin Hicks, who also illustrated it, around the same time.
During its run, Druckmann and Hicks dove into Ellie's backstory and introduced Riley, who became Ellie's best friend. As the events unfolded, he and Hicks began wondering if there was more there. The question then became: "What if she really likes her?"
"It wasn't fully developed in the comic book, but those ideas were germinating there," Druckmann said.
Ellie and Riley's relationship was explored again when the "Left Behind" DLC dropped on Valentine's Day 2014. This time, Druckmann and the team went there and the two characters exchanged a kiss. This cemented Ellie as a gay icon and established that "there wasn't even a question" that they would then explore it further in a sequel.
"It felt like it was important to explore romantic interests Ellie would have at that point and get more into her sexuality," Druckmann said. "That was just part of the story, just part of who she is."
Not only does "The Last of Us Part II" dive into Ellie's love life -- introducing Dina, a bisexual woman played by Shannon Woodward, as her girlfriend -- it also doesn't make it the sole thing we focus on. While she is gay, there's much more to the character.
"It's kind of cool when people see themselves in popular media," Druckmann said. "It really moves them and really affects them."
Druckmann also said he and Johnson have, over the years, heard fans say how they were more comfortable with their sexuality and even had the courage to come out to their family thanks to Ellie.
"When we made the game, that wasn't our intention," he said. "We didn't think, 'Oh, man, we're going to change the world by making this gay character.' It just felt like what the story needed."
Another new addition to the universe of "The Last of Us" is Lev, whose transgender identity is integral to the story. Playing the role is Ian Alexander, a transgender actor who is best known for "The OA."
Druckmann said casting an actor who identifies as transgender was "important" to the team. A few conversations about their intentions for the character and a few audition tapes later, Alexander was hired. Druckmann said everyone "just fell in love" with him and thought he was "perfect" for the role.
"It was just great to have someone with his perspective on set and it felt like he really brought authenticity to that character," Druckmann said.
As for what made the team so interested in exploring these different perspectives and various experiences across the LGBTQ spectrum, Druckmann said it boiled down to one thing: "It's confidence."
That said, he made it clear that simply including diverse voices doesn't automatically mean you deserve a gold star. It goes beyond asking yourself if you're reflecting on the world around you. The goal, Druckmann said, is to tell diverse stories that have depth to them.
"You can connect with how dimensional they are," he said. "They have flaws. They have good qualities, they have negative qualities, but they're human. Ultimately, that's how they need to come across."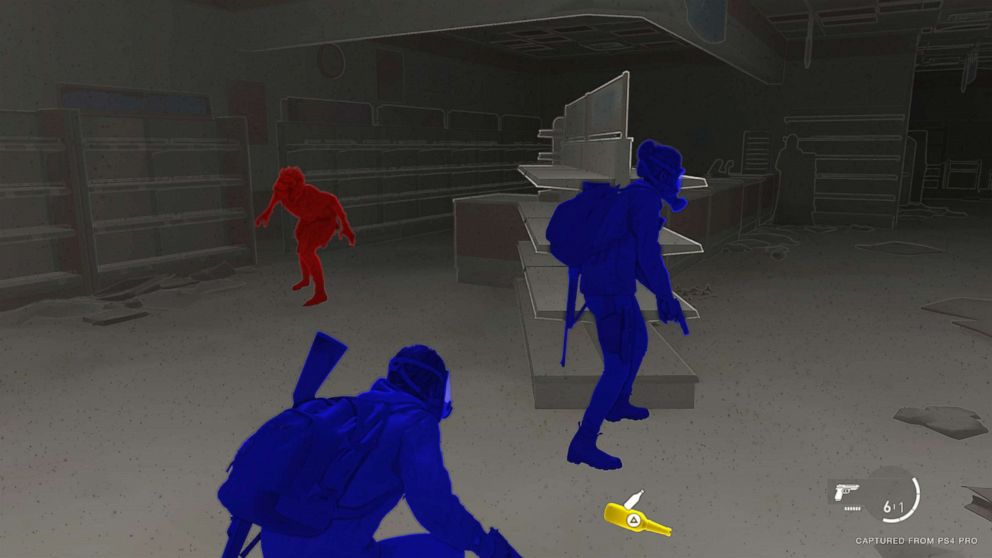 3. Accessibility
With more than 60 accessibility settings, "The Last of Us Part II" has made a huge leap for the gaming industry in terms of ensuring that this game can be played through to the end by everyone -- from players of all skill levels to those with and without disabilities.
Druckmann said seeing the reaction to 2016's "Uncharted 4: A Thief's End" and its accessibility functions -- the few they implemented at the time -- made the team really want to "push it forward."
There are three presets that configure recommended settings for those with vision, hearing or motor issues. This is just a starting point, though, as everything is customizable. You can also remap the entire control system if that will improve your experience.
Druckmann said the team "really cared" and went "above and beyond" to add in all these features and "raise the standard" of what accessibility looks like in video games -- especially given the fact that there "wasn't a directive from up high" to add in all these features.
They brought in consultants with varying disabilities and asked them an all-important question: "What are the features you would need?"
"To see someone that normally can't play this game get through the whole thing and have a really emotional reaction to not only the content of the game, but just the fact that they are now able to play this kind of game is so inspiring," Druckmann said. "Moving forward, that has become another pillar for us where there's no going back. Every game going forward has to have these features."
Druckmann confirmed this "is not the standard" across the industry and is pretty "unheard of." That said, he hopes other creators see the success and strive to make the effort of being inclusive of all gamers.
"Yes, it requires an investment and it requires love. Sometimes that investment can be challenging when you're fighting against deadlines and there's other features of a game," he said. "But as someone on the team told me very wisely, 'This is the game.'"