Review: Director Todd Haynes is a virtuoso at walking the tightrope between humor and heartache in 'May December'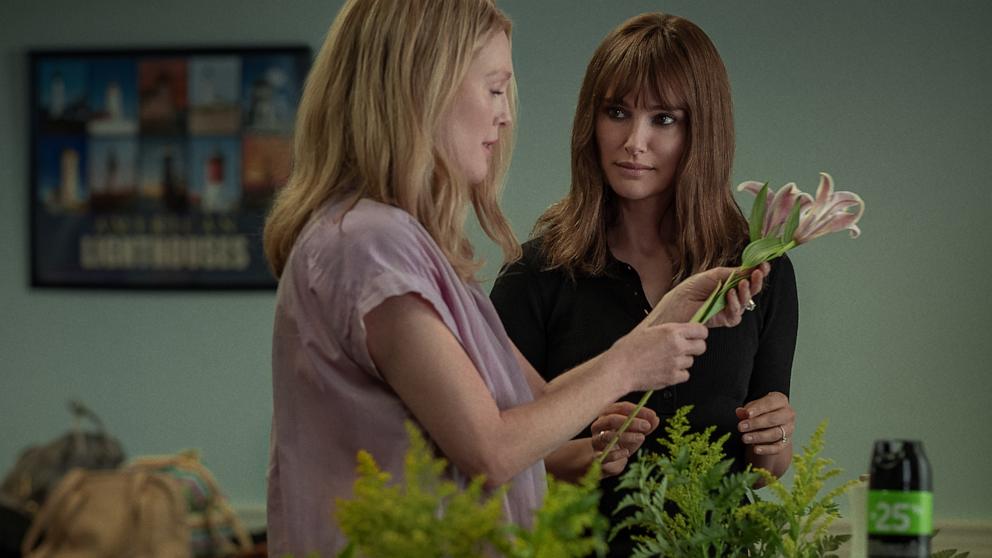 Debuting in theaters today before its Dec. 1 streaming debut on Netflix, "May December" is sinfully funny, delivering unnerving laughs that can sneak up and make you squirm. Master director Todd Haynes ("Far from Heaven," "Carol") knows exactly where he's leading us, but he plays a teasing, twisted game at getting us there. So be on the lookout.
Building his film around two Oscar-winning, sensationally nuanced actresses, Natalie Portman and Julianne Moore, Haynes puts a tabloid scandal at the core of his moral fable. Two decades ago, Moore's Gracie went to jail for having sex with Korean American co-worker Joe Yoo, then 13, at the pet store where they both worked. She had his baby behind bars.
Now married and parents of teenagers about to go off to college, Gracie and Joe (Charles Melton) have made a fragile peace with their past when their infamy is jolted back to life. Having sold photos of their wedding to help finance their Georgia home, the couple is now hoping to see their "love" portrayed fairly on screen.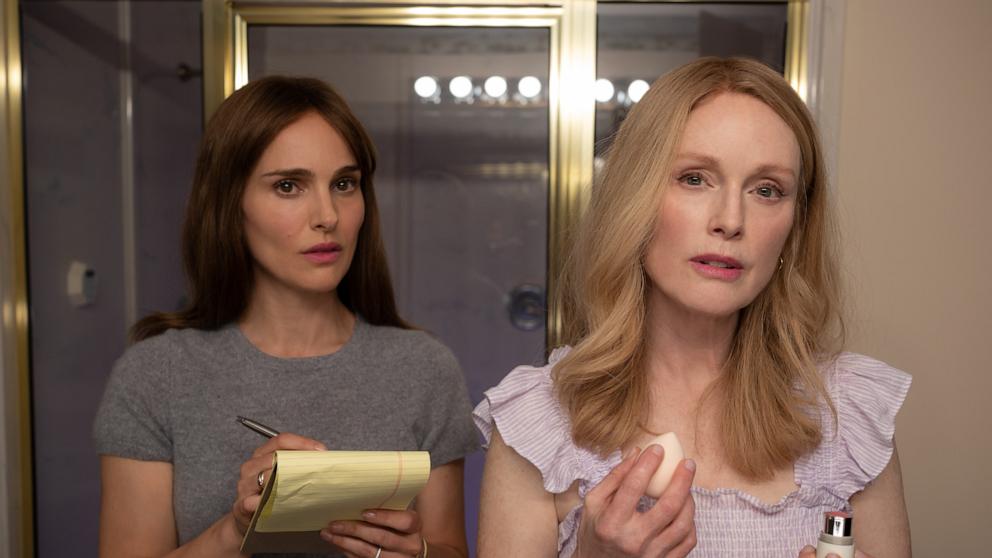 They've even agreed to host TV star Elizabeth Berry (Portman) on a week-long research visit to their Savannah love nest, ostensibly to aid her in playing Gracie. Yikes!
Gracie is loosely based on Mary Kay Letourneau, the 34-year-old teacher convicted in 1997 of the statutory rape of her sixth grade student Vili Fualaau, then 12 years old. She did seven years in prison, giving birth to two children while incarcerated. They finally wed in 2005.
Though "May December" sticks mostly to the present, memories of the couple's notoriety are never too far off. Even now, parcels stuffed with feces arrive in the mail to express community disgust. Are Gracie and Joe kidding themselves that things are normal? Better believe it.
Portman and Moore find uncomfortable wit in the script by Samy Burch, as Elizabeth works Gracie's last nerve by visiting places and people from her past. They include her first husband Tom (D.W. Moffet) and their gay son Georgie (a superbly sleazy Cory Michael Smith) who bluntly tells Elizabeth that his mom destroyed his life. She'll have to pay for the details.
The plot heats up big time with Haynes borrowing Michel Legrand's sweeping piano score from 1971's "The Go-Between," another tale of forbidden love, to lay on the soap operatics that bring a snarky tone of campy humor to the proceedings.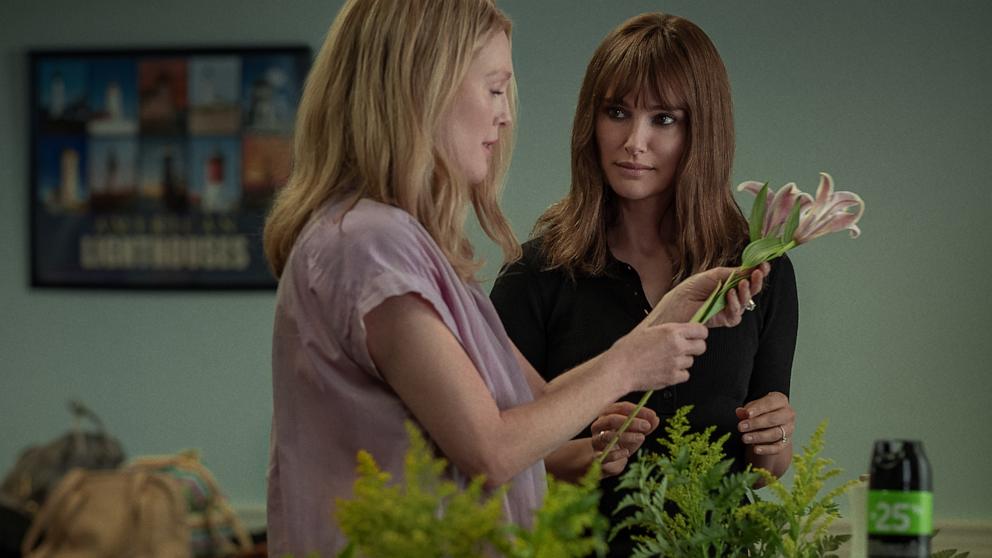 Are the laughs appropriate? Not when you think of the real pain felt by Joe, whose relationship with Gracie has arrested his development as a lover, a parent and a man. Sharing a joint on a rooftop with his son (Gabriel Chung), Joe seems far more immature and helpless. Melton, of TV's "Riverdale," radiates a rare sensitivity and feeling that should put him in the Oscar race.
Yes, he's that good.
Of course, "May December" belongs to the two women at its center, dual manipulators who appear to have met their match. Moore finds the fragility just under Gracie's icy control. And Portman is near vampiric as Elizabeth sucks the life out of Gracie to bring her to life on screen.
Facing themselves in a mirror in a scene that recalls Ingmar Bergman's classic "Persona," the two achieve a dazzling duality that will keep you talking long after the movie ends. That's a lot of stirring up for a film that has classified itself as a comedy for the Golden Globes awards.
How can a spellbinder that tears at your emotions also be so hellishly hilarious? Because Haynes is a virtuoso at walking the tightrope between humor and heartache. "May December" defiantly refuses to be one thing. Sit tight. Portman and Moore hit new acting peaks by keeping us thrillingly off balance.