In "Gaslit," an eight-part series streaming on Starz, Julia Robert lays claim on an Emmy to bookend her Oscar for "Erin Brockovich." She's playing another real-life firebrand, Martha Mitchell, the so-called "Mouth of the South." Married to President Nixon's Attorney General John N. Mitchell (Sean Penn), Martha spoke her mind, a death wish in the Watergate era.
Martha couldn't put a lid on it. And for that she had to be punished by all the president's men including her husband. Drugged, beaten and virtually held prisoner in a hotel room, Martha had to be taught that silence is golden. And when that failed, her captors discredited/gaslighted her as a delusional drunk. Martha died of bone cancer in 1976, her reputation in tatters.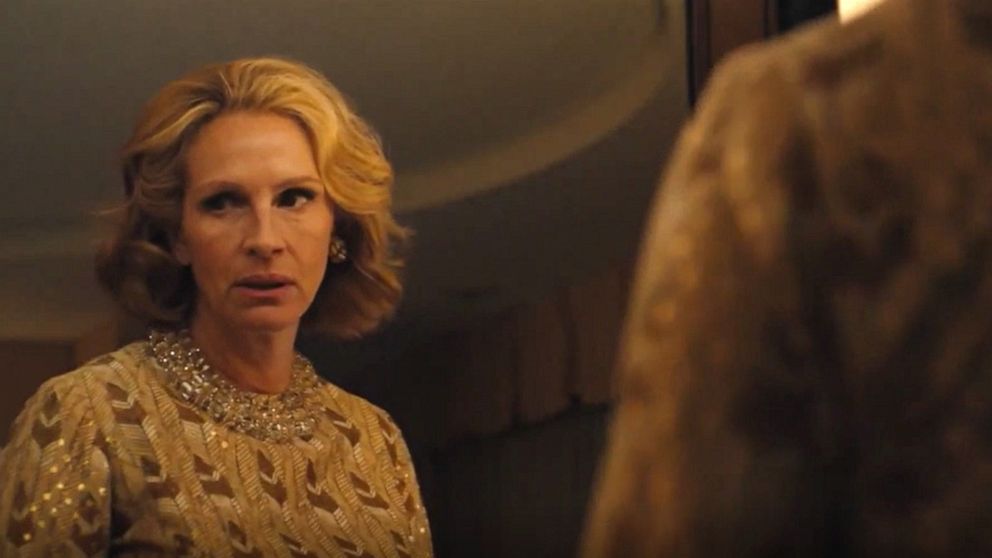 Hard to believe? Listen up. Based on the Slate podcast "Slow Burn" about the 1972 Watergate break-in, "Gaslit" pays tribute to a proudly "loud" woman who was persecuted for speaking her truth. Nixon is a mostly off-camera presence in the series, but his manipulation of the Mitchells permeates every scene.
The show has a tagline that resonates: "Watergate was wrong. Martha was right."
The so-called "Martha Mitchell effect," in which a psychiatrist mistakenly or willfully identifies a patient's true but extraordinary claims as delusions, was named after her.
It's a hell of a story. And the Georgia-born Roberts honors Martha and her Arkansas roots by refusing to turn her into a cornpone caricature of a "hysterical woman." Roberts is dynamite as this Southern conservative who blew the whistle on the Nixon lies with which she was once complicit. Back then she was ridiculed. Now you'll want to stand up and cheer.
Penn has it harder, buried in layers of latex that make him unrecognizable. This kind of "fatsuit" acting (see Renee Zellweger in "The Thing About Pam" and Sarah Paulson in "Impeachment") has come to be denigrated. But Penn's searching talent still emerges in this portrait of a husband willing, for political gain, to help destroy the woman he once truly loved.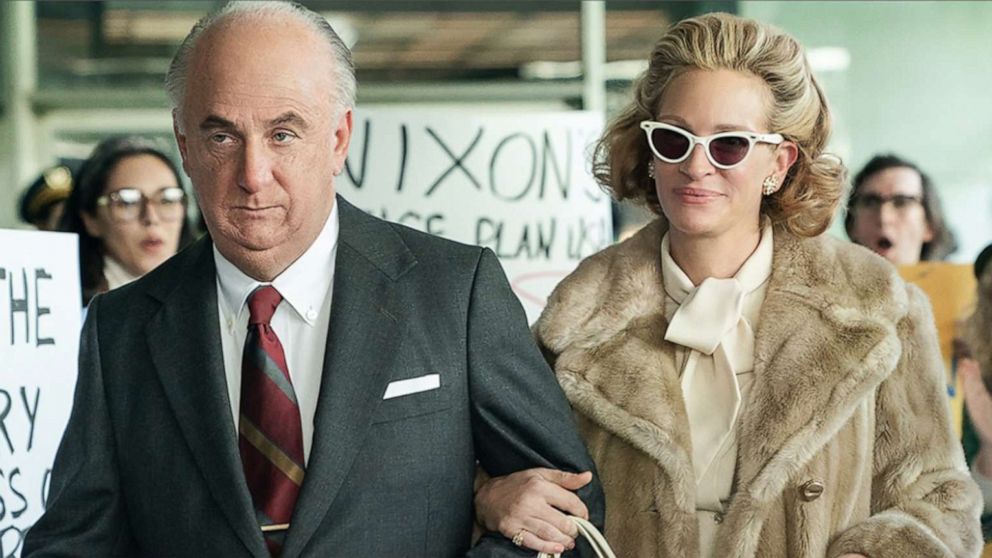 Their shattering climactic scene, in which Mitchell throws the seething anger and humiliation he feels right in Martha's face, is "Gaslit" at its raw and riveting best. Unfortunately, the series sidelines Roberts and Penn by trying to distill the entire Watergate era through the stories of others involved in the scandal that brought down a president and disgraced a nation.
This is no knock on the other performers. Shea Whigham is electrifying as G. Gordon Liddy, the mustachioed, scarily messianic former FBI agent who led the farcically portrayed White House Plumbers unit in the bungled raid on the Democratic headquarters at the Watergate.
And Dan Stevens excels as John Dean, the Nixon White House counsel who testified against the president out of fear of being used as a scapegoat. The series makes much out of Dean's relationship with his future wife, flight attendant Maureen "Mo" Dean (the excellent Betty Gilpin), whose outspoken criticism of Nixon parallels that of Martha Mitchell.
Showrunner Robbie Pickering tosses more balls in the air than he can comfortably juggle. But when the cameras turn to Roberts digging into the juiciest role she's had in years, "Gaslit" blazes its way into your head and heart. You'll think about it for a good, long time.