What a juicy, jolting surprise to sit down with "Mare of Easttown," the compulsively watchable crime thriller kicking off April 18 on HBO. Kate Winslet stars as a brilliant, small-town Pennsylvania detective up against locals from a downtrodden Philadelphia suburb who won't cut her any slack. The seven-part mystery series keeps springing twists you won't see coming. Hold on for the head-spinning shocker in Episode 5.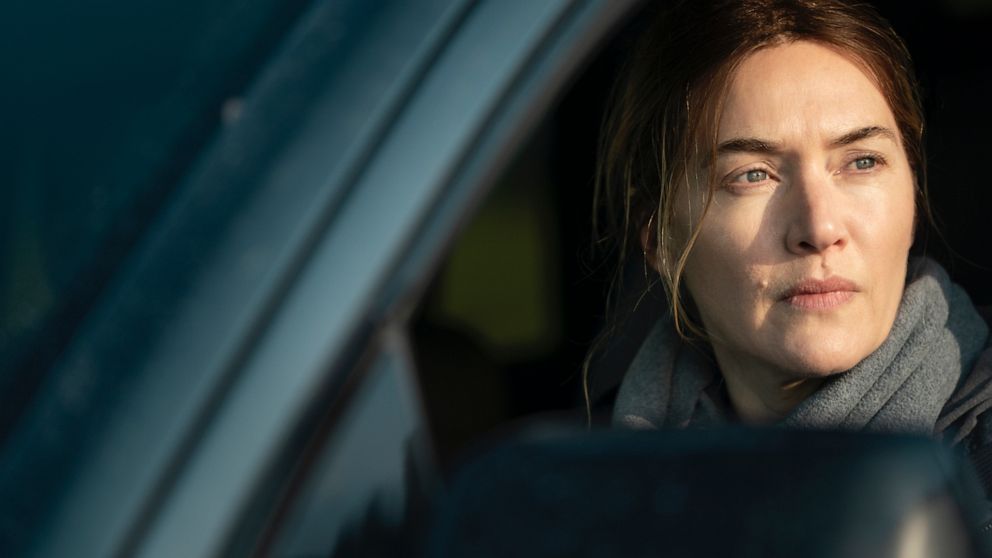 The British Winslet, the forever Rose of "Titanic" who won an Oscar for "The Reader" and an Emmy for HBO's "Mildred Pierce," deglams and wields a pitch-perfect Philly accent to dig into the role of Mare Sheehan, a dogged cop her Easttowner friends and foes love to rag on. The daughter of her cancer-stricken former friend, Dawn Bailey (Enid Graham), has been missing for a year now and Mare isn't close to finding her.
Now a real homicide is on the books. A single mom named Erin (Cailee Spaeny of "Devs") is found naked and brutally murdered in the woods and the town wants action. Upper county detective Colin Zabel, played with goofy, left-field charm by Evan Peters, is brought on to assist Mare and shoulder her nonstop stream of sarcasm. "Teamwork makes the dream work," says Colin. "Stop talking," counters Mare with her best withering look. The two eventually develop a rapport—the oddball Winslet-Peters chemistry is fierce—as the suspects line up.
Download the all new "Popcorn With Peter Travers" podcasts on Apple Podcasts, Spotify, Tunein, Google Play Music and Stitcher.
Then there's Mare's mess of a personal life. When Colin asks Mare's teen daughter, Siobhan (Angourie Rice), how to deal with her handful-of-a-mom, she answers bluntly, "Lower your expectations." Mare sure did. The series opens with a celebration of the impossible basketball shot Mare, then known as Lady Hawk, made in high school 25 years ago. "Doing something great is overrated," snaps Mare, "because people expect that from you all the time."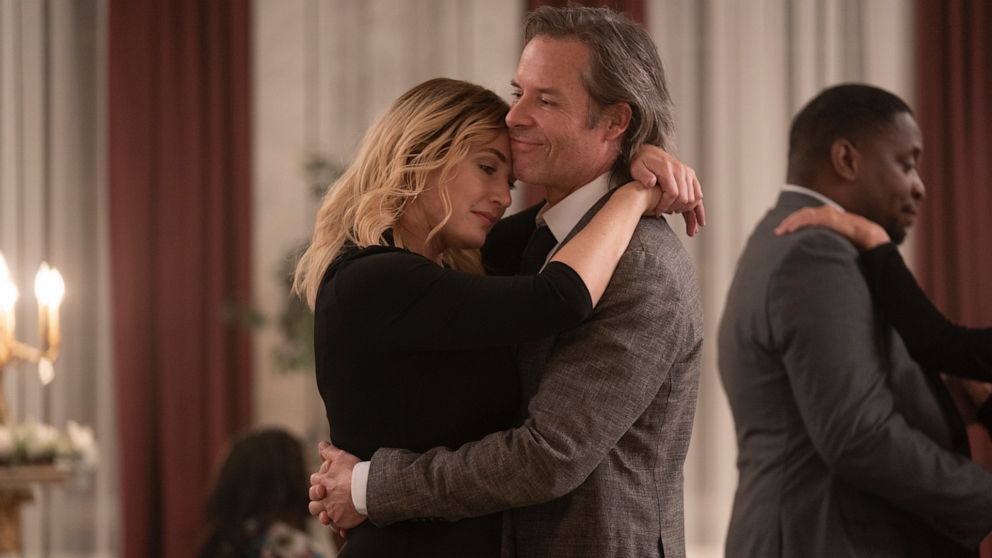 Mare has long since given up on that promise. Her ex-husband, Frank (David Denman), has found a new love and moved on after the suicide of their troubled son. The grief and guilt still eat at Mare, who raises their young grandson Drew (Izzy King) with the help of her live-in mom Helen, played with frumpy vigor and sass to spare by the dynamite Jean Smart.
Mare's sexual healing with visiting author and college prof Richard Ryan (Winslet's fellow "Mildred Pierce" Emmy winner Guy Pearce) comes in for teasing scrutiny.
Under the intuitive direction of Craig Zobel ("The Leftovers"), all the actors come up aces. But special praise is earned by series creator and writer Brad Ingelsby ("The Way Back"), a Pennsylvania native who makes Easttown a central character, from its row houses to the flawed humans whose secrets fester inside. Poverty, opioid addiction, sexual violence and quiet desperation are the stuff of soap operas. Here they take on the hard resonance of life.
Still, "Mare of Easttown" is indisputably Winslet's show, right up there with the similarly-themed miracles performed by Olivia Colman in "Broadchurch" and Frances McDormand in "Three Billboards Outside Ebbing, Missouri." With a throwaway line or in the space between words, Winslet can nail nuances it would take lesser talents pages of dialogue to convey. Mare of Easttown is one of her classic creations. The series ends after seven hours, but thanks to the artistry of Winslet, Mare stays in your head and heart. Emmy attention must be paid.