I never dreamed that what I was looking for in a gangbusters thriller was the sight of nebbishy "Better Call Saul" star Bob Odenkirk teaming up with dotty "Back to the Future" time traveler Christopher Lloyd, now 82, and Wu-Tang Clan's rap master RZA in a shotgun showdown with the Russian mob.
But that's just what happens during the climactic moments of "Nobody," now in theaters and ready to give you a wild ride with outrageous twists you won't see coming.
And, lucky for all of us, getting there is at least half the fun. Odenkirk, the comic actor who showed his dramatic chops to multiple Emmy nods playing a small-time attorney on "Breaking Bad" and its prequel "Better Call Saul," aces his first role as an action hero. He's such a canny, captivating actor that even when the plot gets silly you're willing to follow him anywhere.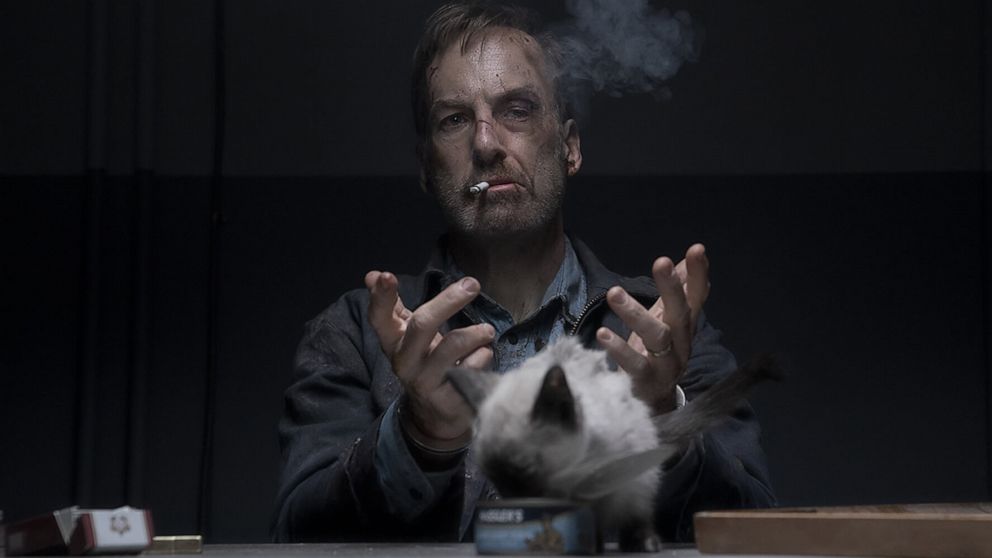 Odenkirk plays Hutch Mansell, the "nobody" of the title, a suburban work slave whose wife, Becca (Connie Nielsen), uses a wall of pillows to separate them in bed. Their two kids see him as the doormat who always takes out the trash too late to catch the garbage truck, a sweet schlub who grabs a bus to his job as an accountant for his father-in-law (Michael Ironside).
And then something happens. Two armed robbers invade Hutch's home. His teen son, Blake (Gage Munroe), gets one of them in a headlock. Hutch raises a golf club on the other but doesn't use it, thinking it's safer to do nothing. A cop tells him, "It's not what I would have done, but you did the right thing." But Hutch feels the shade being thrown on his masculinity.
Odenkirk has reported that a police officer said the same words to him after his own home was invaded. Those words became the germ of an idea for "Nobody," rousingly directed by Ilya Naishuller ("Hardcore Henry") from a script by Derek Kolstad (creator of the "John Wick" series) that aims to sneak up and floor you. That it does.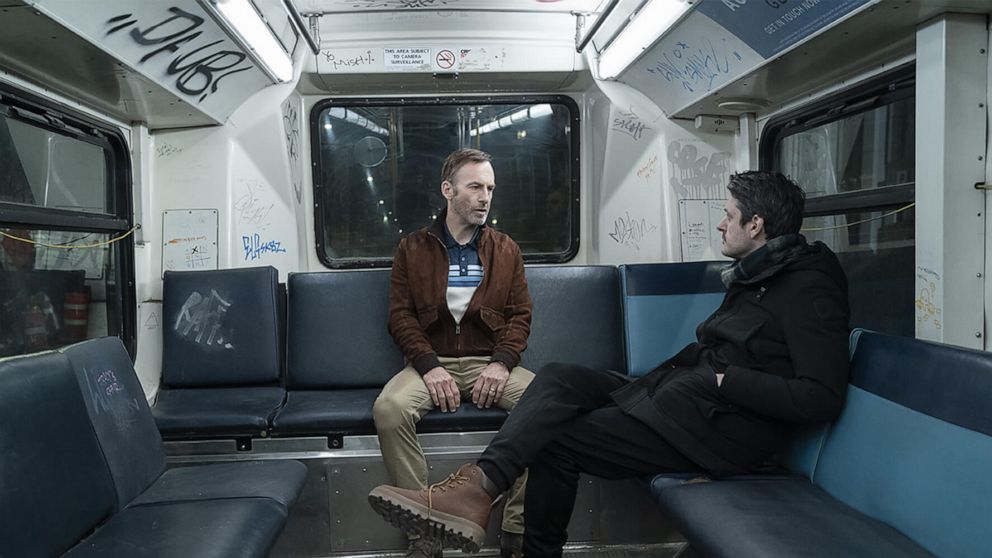 The tension tightens as we watch the underestimated Hutch track the invaders, who made the major mistake of stealing his young daughter's bracelet. On the bus ride home (his wife has the car), Hutch encounters a handful of punks harassing a young woman. His long-dormant anger rises to the fore and Naishuller choreographs a classic, one-dude-against-them-all fight sequence that "Taken" dad Liam Neeson would envy.
Just who is this nobody? The script tells us that Hutch has a secret past. His father, David (Lloyd), now dulled by years in a nursing home, is ex-FBI. And Harry (RZA), his brother from another mother, has hidden skills. Hutch had previously freelanced as an auditor, nothing to do with numbers but with bodies that need eliminating.
It would be dirty pool to spoil the amazements that follow when Hutch faces off against Yubian (Aleksey Serebryakov), a karaoke-loving Russian gangster with a personal grudge that leads to that final showdown with the Mansell family. Is "Nobody" another "Death Wish" revenge fantasy that equates mayhem with manhood? Maybe.
Download the all-new "Popcorn With Peter Travers" podcasts on Apple Podcasts, Spotify, Tunein, Google Play Music and Stitcher.
And maybe not. "Nobody" more closely resembles David Cronenberg's 2005 groundbreaker "A History of Violence," in which Viggo Mortensen made us complicit in justifying his character's brutal past.
Charged by the mirth and menace in Odenkirk's dynamite performance, "Nobody" goes deeper than an adrenaline rush to become a potent provocation about how violence is hardwired into the American character. You won't know what hit you.