This sequel to 2019's thoroughly mediocre but massively popular "Murder Mystery" is content to coast through a lazy script and phoned-in direction on the strength of Adam Sandler and Jennifer Aniston letting their star power do all the featherweight lifting.
Hell, they hit paydirt the first time, why not with "Murder Mystery 2," two hours of harmless piffle masquerading as something worth a Netflix subscription?
To quote the title of Sandler and Aniston's first screen pairing in 2011, "just go with it." It's less painful that way.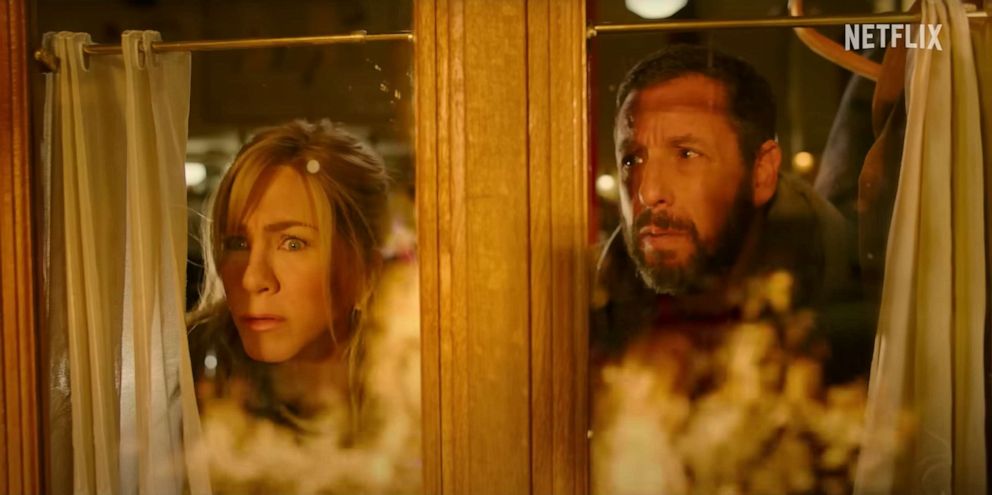 If you saw Sandler in "Uncut Gems" and Aniston in "The Morning Show," you know each can generate comic and dramatic fireworks. Even here these real-life pals show a sweet, unforced chemistry. If only they didn't have to spout dialogue from the playbook of sitcom cliches.
In case you can't remember the first "Murder Mystery," and there's no reason you should, Sandler plays Nick Spitz, a New York cop without the brains to pass a detective test. Aniston is Audrey, his hairdresser wife with a yen for crime fiction. When they luck into a European yacht vacation, they accidentally solve a series of murders. Or something like that.
In "Murder Mystery 2," Nick and Audrey are now full time sleuths who've opened up their own detective agency that's struggling for clients. When they luck into a vacation in the Caribbean and Paris, they accidentally solve another series of crimes. Yes, it's basically the same movie.
The copycatting doesn't stop there. Think "Glass Onion: A 'Knives Out' Mystery" when their old buddy The Maharajah (Adeel Akhtar) invites them to his wedding on a private island packed with the usual suspects when Raj goes missing.
John Kani is also back as Colonel Ulenga. Hired to handle security, he has his hands full when The Maharajah is kidnapped and held for a $70 million ransom to be delivered -- think "John Wick: Chapter 4" -- near the Arc de Triomphe, which Nick -- not up on his Paris locales -- mishears as the "Arctic tree hump." These are the jokes, folks.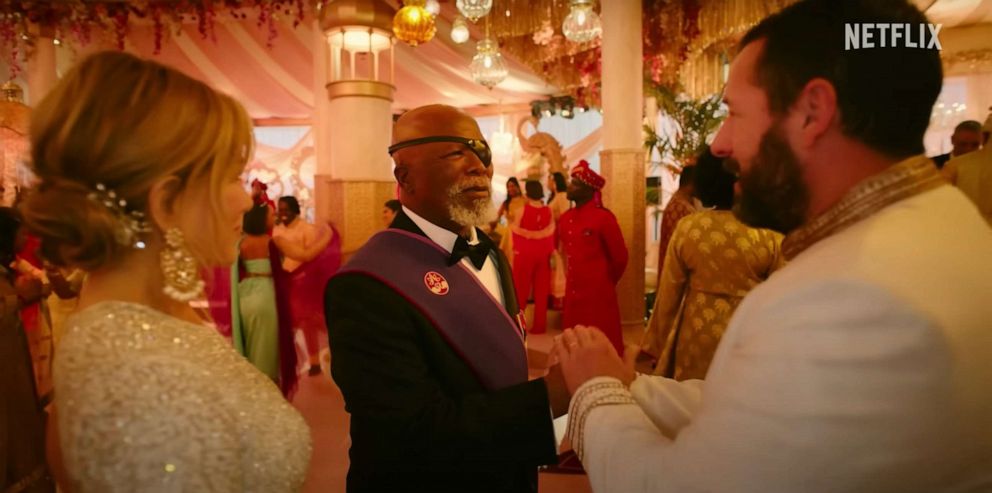 Has the mega-rich party boy been snatched by bride-to-be Claudette (a sadly wasted Mélanie Laurent) or his jealous sister Saira (Kuhoo Verma)? Or is it another member of wedding party, such as Countess Sekou (Jodie Turner-Smith) or soccer playboy Francisco (Enrique Arce), who keeps hitting on Audrey much to Nick's annoyance?
The movie strands another overqualified actor, British thespian Mark Strong, who somehow agreed to show up here as MI6 hostage negotiator Connor Miller. "Your reputation precedes you," he smirks to the Spitzes, "not in a positive way."
And there's no positive spin to put on Sandler and Aniston returning to star in this nothingburger, which allows director Jeremy Garelick -- in for the original's equally uninspired Kyle Newacheck -- to trap them for 89 long minutes in a place where bad comic ideas go to die.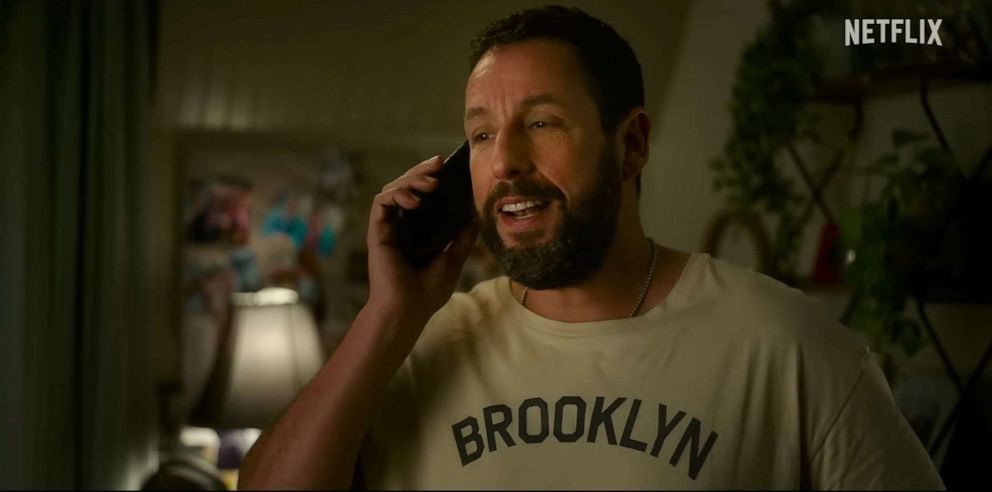 Near the end, Sandler and Aniston chase baddies up the Eiffel Tower in a scene that must have been exciting for their stunt doubles. The rest of us are stuck with a script that is no fun at all.
One of those new AI bots like ChatGPT could have coughed up a script with more personality.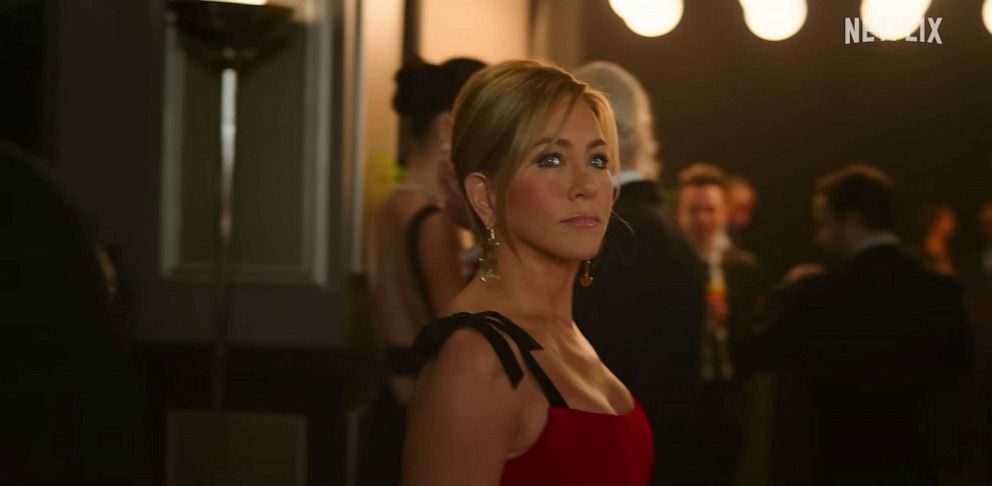 Five months after the first "Murder Mystery" debuted in 2019, Rian Johnson shook the cobwebs off the whodunit genre on Netflix with "Knives Out" and made it snap to stylish, wickedly entertaining life for a new generation. "Murder Mystery 2" stays stuck in the cobwebs and takes Sandler and Aniston with it.
They deserve better. So do audiences.