The fourth and (say-it-isn't-so) final season of "Succession," beginning March 26 on HBO and HBO Max, is hands-down the best and most bracingly brilliant show of this TV season. Or any TV season, if the remaining six episodes live up to the first four surprise packages sent to select critics.
Lucky us, even though we'll have to wait until May 28, when the 10th and last-ever episode streams, to offer a final verdict.
Since HBO frowns at spoilers (think of Logan Roy side-eying cousin Greg), this review will tread carefully over the shockers that pepper each hour.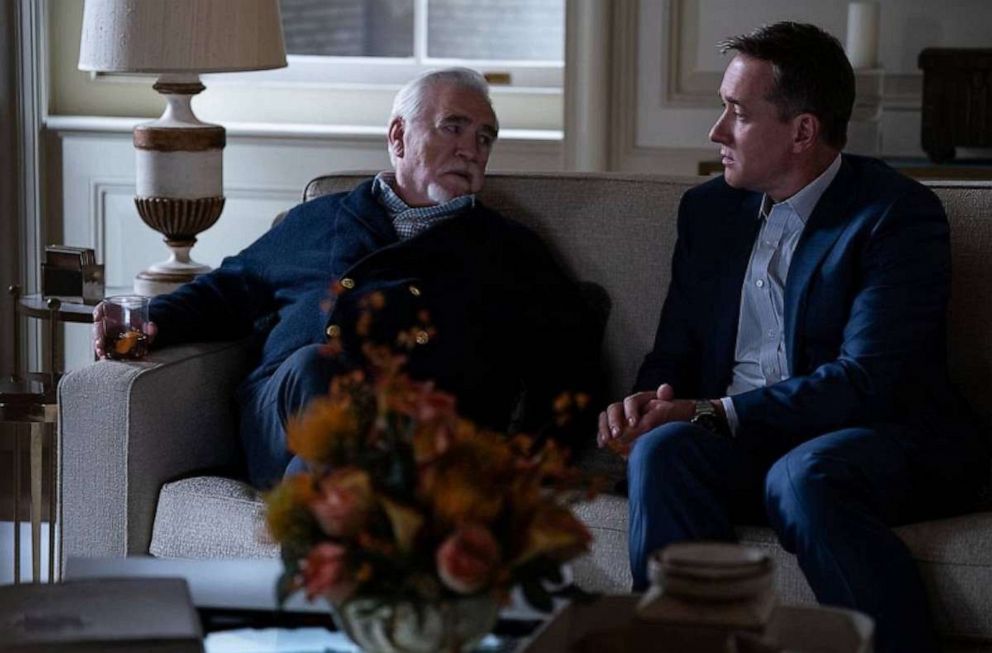 Just so you can see what I'm up against, there's a special request from "Succession" creator wizard Jesse Armstrong to use discretion about "not revealing specific events but also not signaling which episodes might be 'big ones' -- even cryptically or indirectly."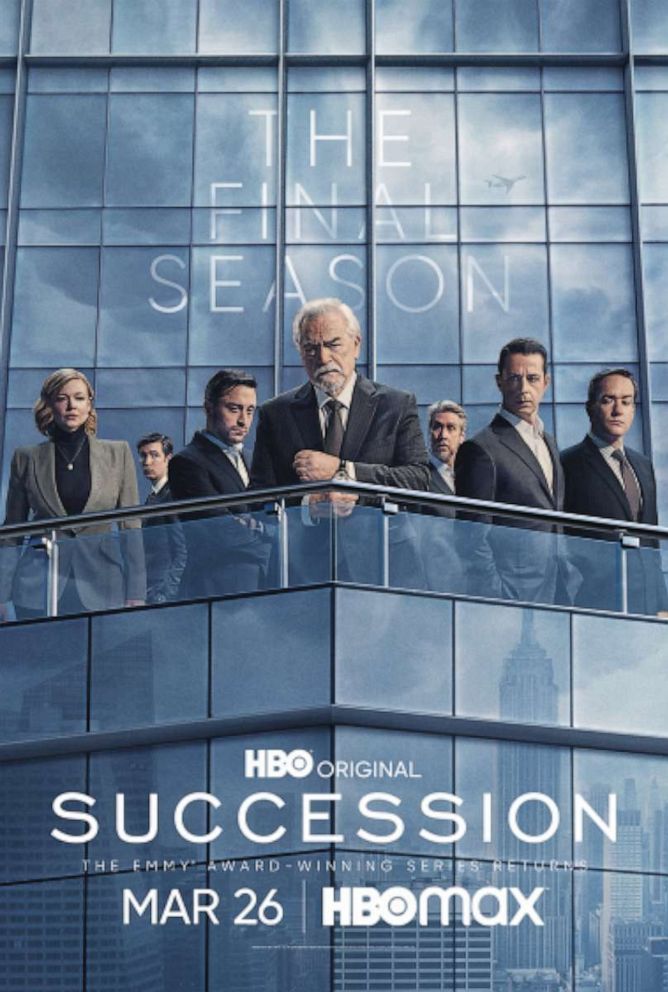 Challenge accepted, except to point out that season 4 picks up shortly after the Emmy-winning season 3 ended with Logan (Brian Cox at his roaring lion-in-winter pinnacle) eager to cement his deal with Gojo head Lukas Matsson (Alexander Skarsgard) to merge his media empire, Waystar-Royco, and stick it to his conniving, backstabbing children.
The "kids," as Logan refers to Kendall (Jeremy Strong), Roman (Kieran Culkin) and only daughter Shiv (Sarah Snook), are a toxic trio of nepo babies brought to comic-tragic life by Strong, Culkin and Snook in career-crowning performances. "I love you," Logan tells the kids before sighing, "but you're not serious people." Ouch!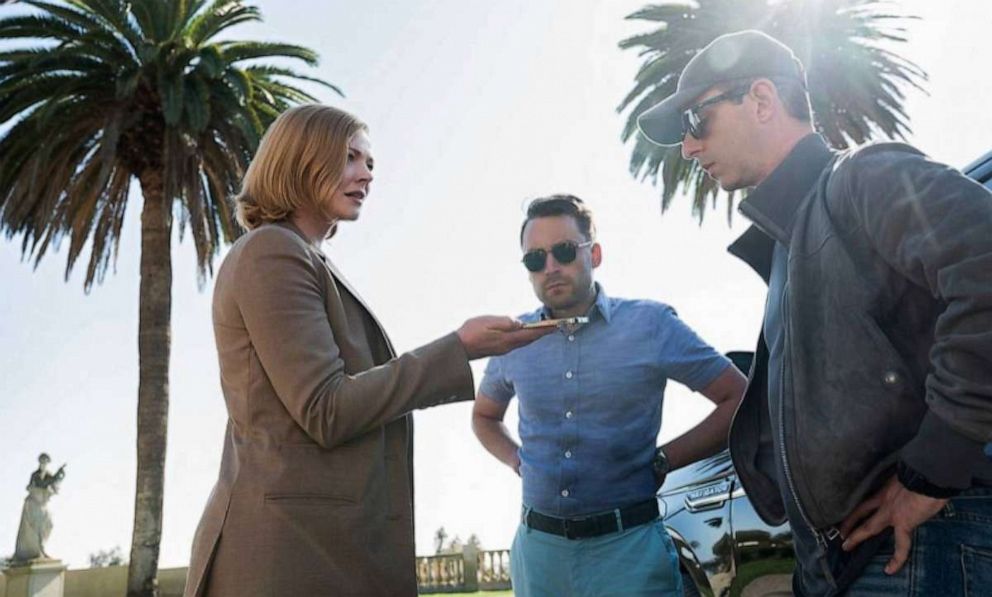 Still, the kids are killer enough to form their own media kingdom in the hope of bringing Big Daddy to his knees. The high-powered execs shakily in Logan's corner include Karl (David Rasche), Frank (Peter Friedman) and Gerri (the priceless, irreplaceable J. Smith-Cameron).
The Judas in the mix is Tom Wambsgans (Matthew Macfadyen, sheer perfection) who betrays his estranged wife Shiv by joining her dad's team. Tom and bumbling cousin Greg (the ever-sensational Nicholas Braun) -- they call themselves "the Disgusting Brothers" -- make a tag team for the ages. Greg describes Logan as "terrifying, as if Santa Claus was a hitman." Nice one.
What to make of Logan trying to start a new Roy dynasty by impregnating his young assistant Kerry (a superb Zoe Winters)? I'll never tell, but it's hardly the strangest thing in a show famed for throwing curveballs. Cox has expressed his exasperation about co-star Strong's annoying method acting, but their scenes together and apart define electrifying.
This might be a good time to point out that you won't find a better acted, written and directed series anywhere about a dysfunctional American family of one-percenters at each other's throats. And the emergence out of the shadows of the terrific Alan Ruck as Logan's neglected eldest son Connor is cause for celebration.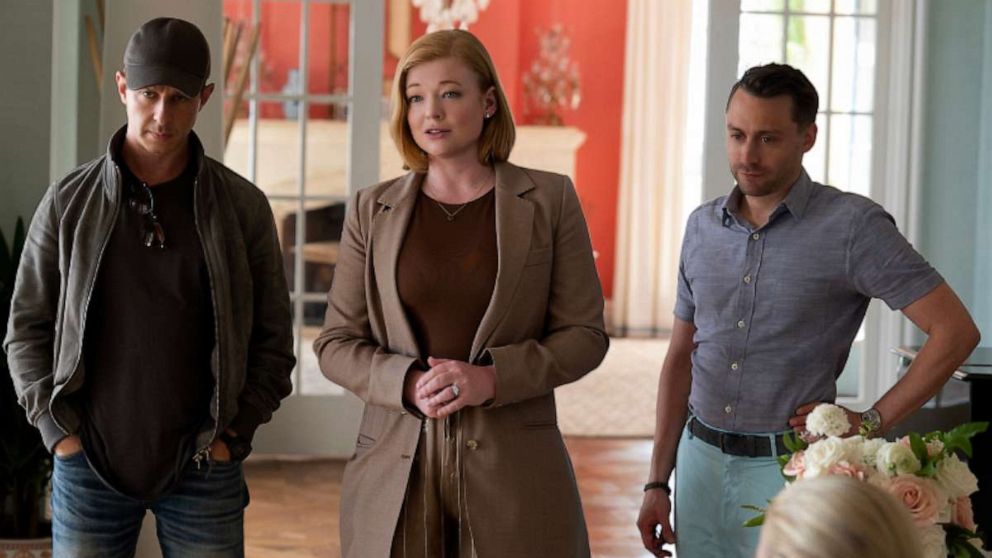 Connor wants to be POTUS, but his DOA campaign draws only contempt from his father, who also seems on the fence about attending Connor's shipboard wedding to escort-for-hire Willa (Justine Lupe). It's their nuptials that kick off season 4 with a bang that keeps reverberating.
Or have I said too much? There is no reason to be hush-hush about declaring that "Succession" season 4, which ends just in time for 2023 Emmy consideration, deserves all the awards in the book. Cox is long overdue for a gold statuette for the Shakespearean grandeur and strafing wit he brings to his portrait of power abusing its privileges. Get busy, academy.
Four unmissable and unforgettable episodes into its last hurrah, "Succession" stakes it claim on entertainment immortality. Astounding, all of it. TV doesn't get better than this.