Tennis star Serena Williams struggles to find balance as new mom
Serena Williams has shared a candid message for other moms as she describes her own private struggles with motherhood and finding a work-life balance.
Williams, 36, wrote an emotional post on Instagram about feeling like she "was not a good mom."
"It's totally normal to feel like I'm not doing enough for my baby," Williams wrote. "We have all been there. I work a lot, I train, and I'm trying to be the best athlete I can be."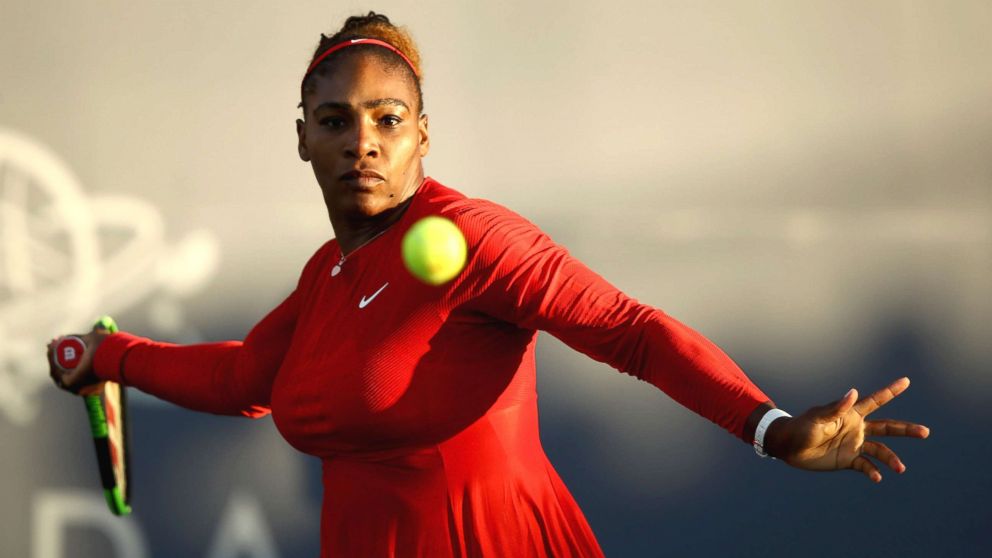 Williams continued, "However, that means although I have been with her every day of her life, I'm not around as much as I would like to be. Most of you moms deal with the same thing. Whether stay-at-home or working, finding that balance with kids is a true art. You are the true heroes."
The 23-time Grand Slam champion and her husband, Alexis Ohanian, welcomed their daughter, Alexis Olympia Ohanian Jr., last September.
Williams reached the finals of Wimbledon in July, her first Grand Slam tournament since giving birth.
She dedicated her impressive comeback at Wimbledon to "all moms, working and stay-at-home."
Williams described to Essence magazine in an interview published Monday how she would rush home from her matches to see Olympia.
"Well, every moment…every morning when she first sees me, she squeals," Williams said. "Everyday, I'd come home from one of my matches and Wimbledon, and she'd just squeal each time she'd see me. I'd try my best to rush home, and I'd miss her still. It's like nothing I've ever heard before—the best thing I've ever heard."
More recently, Williams suffered a 6-1, 6-0 lopsided loss in her opening match at the Mubadala Silicon Valley Classic. She then withdrew from this week's Rogers Cup in Montreal, citing personal reasons.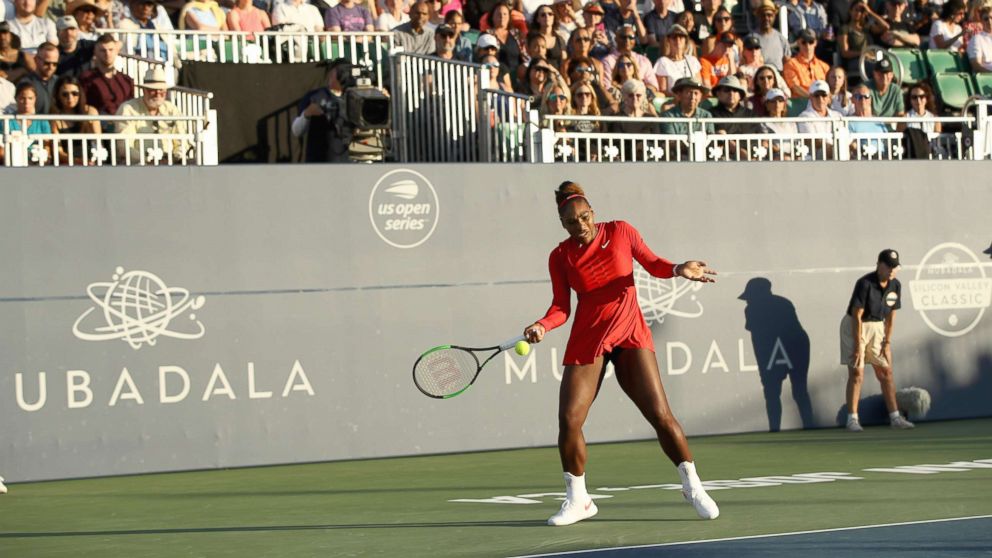 On Instagram, Williams revealed her struggles with "postpartum emotions" and described being in a "funk."
"Last week was not easy for me. Not only was I accepting some tough personal stuff, but I just was in a funk. Mostly, I felt like I was not a good mom," she wrote. "I read several articles that said postpartum emotions can last up to 3 years if not dealt with."
Williams continued, "I like communication best. Talking things through with my mom, my sisters, my friends let me know that my feelings are totally normal."
Williams' message to other moms was clear: "I'm here to say: if you are having a rough day or week--it's ok--I am, too!!! There's always tomm!"
Experts say Williams' openness about her struggles with balancing motherhood and her career can be therapeutic for both her and other moms.
"Serena Williams is describing intense ambivalence, which is very common for mothers," Dr. Gail Saltz, a New York City-based psychiatrist, told "GMA." "The feeling that they're neither being successful at work, or successful enough at mothering."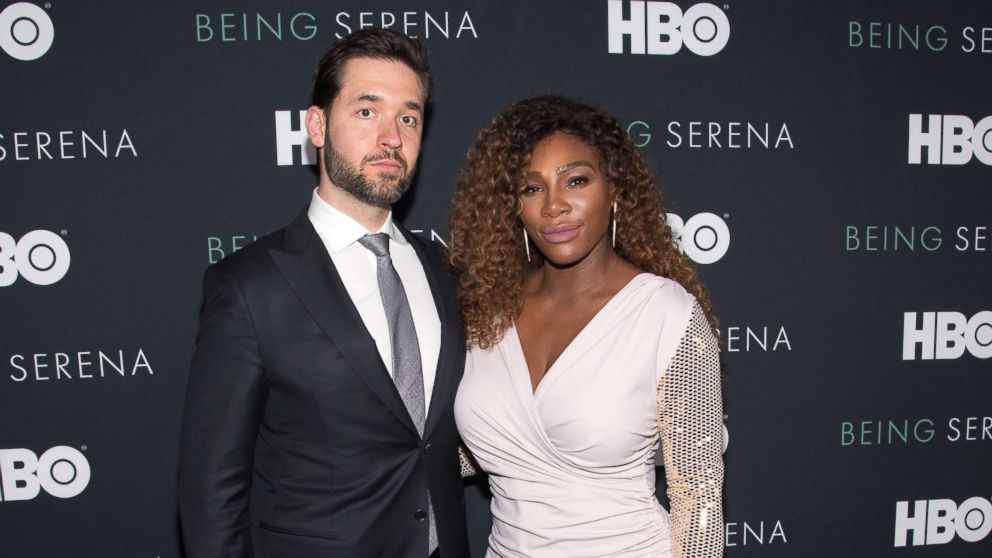 She added, "Instaggramming like this could definitely be therapeutic if the community steps up and says, 'Me too. I get it and we support you.'"
Williams' Instagram post has nearly 380,000 likes and dozens of supportive comments.
"It's definitely hard, but doing what you love makes you a better, happier, more relaxed mom," wrote one person.
"These posts that affirm the mommy struggle really do help... Just thought to say this .... Please don't ever think that they count for nothing... They make a huge difference....," wrote another.
The candid comments from Williams -- who has also been public about her life-threatening delivery complications -- came just after another famous working mom, Beyonce, also spoke candidly about her postpartum experience.
Beyonce, also 36, wrote in Vogue about how she is embracing "self-care" after an emergency C-section to deliver her twins.
"During my recovery, I gave myself self-love and self-care, and I embraced being curvier. I accepted what my body wanted to be," she wrote. "After six months, I started preparing for Coachella. I became vegan temporarily, gave up coffee, alcohol, and all fruit drinks. But I was patient with myself and enjoyed my fuller curves. My kids and husband did, too."
The superstar added, "To this day my arms, shoulders, breasts, and thighs are fuller. I have a little mommy pouch, and I'm in no rush to get rid of it. I think it's real."