Spectacular is the word for the martial-arts action in "Shang-Chi and the Legend of the Ten Rings." The first Marvel movie to put an Asian hero in the star spot, this sprawling epic -- available only in theaters -- kicks off the fall film season on a rousing high note.
It's only in the film's final section that the characters get buried in a jumble of computer-generated special effects. That doesn't spoil the thrill of watching former stuntman Simu Liu take his place with Marvel legends. As children of color finally saw themselves in "Black Panther," Asian kids can see their reflection in Shang-Chi.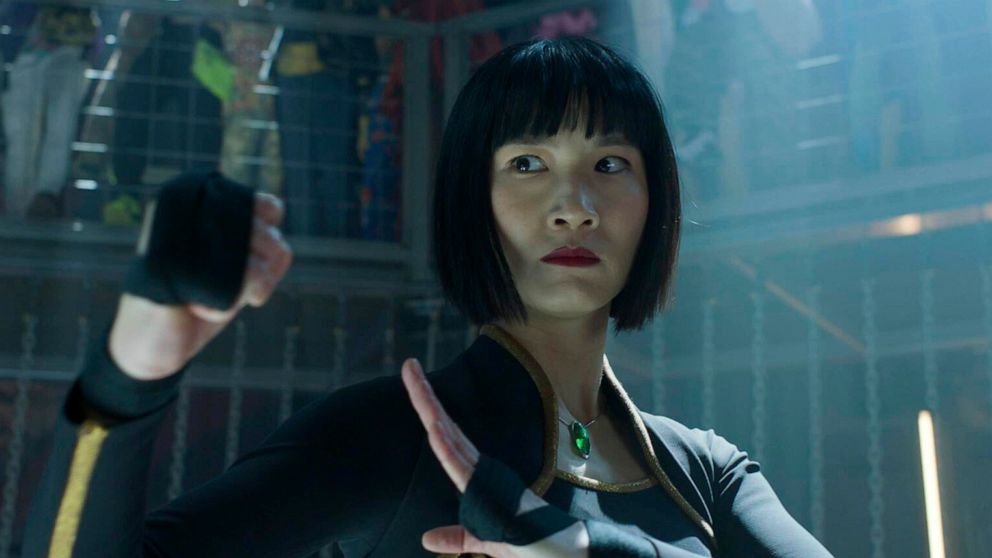 When we first meet our hero he's just a regular dude named Shaun, parking cars in a fancy San Francisco hotel and hanging out at karaoke bars with his bestie Katy (Awkwafina in fine, funny, firecracker form). It's only when thugs attack on a city bus -- they want the mysterious pendant Shaun is wearing -- does he show the Shang-Chi he's been hiding inside.
It's a killer scene that gives Liu -- who was born in China but made his name in a Canadian series called "Kim's Convenience" -- his star-making breakthrough. It also reveals that Shaun/Shang-Chi is really the son of the Mandarin, an immortal warlord, played by the great Hong Kong legend Tony Leung, who can strike sparks in any language.
All this Shang-Chi backstory is hugely entertaining, though things do drag a bit during the detailing of his old man's dynasty. The Mandarin, known as Wenwu, claims he's grown a soul since the murder of his wife. He's eager to reunite with his kids, including Shang-Chi's sister Xialing (a knockout Meng'er Zhang). There's also a sister-in-law played by Michelle Yeoh.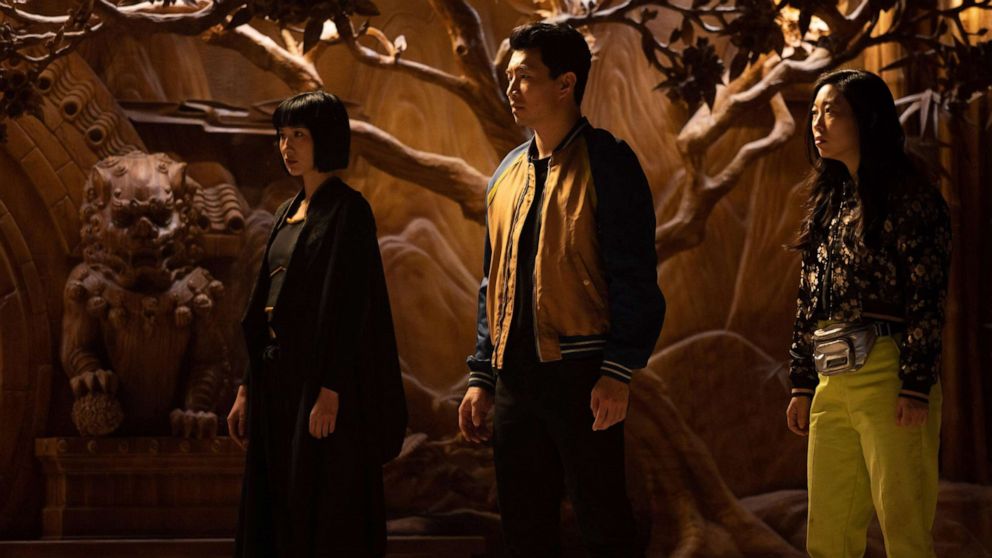 It's a lot. But you'll catch up quick. Hawaii-raised director Destin Daniel Cretton makes the move from indies ("Short Term 12," "Just Mercy") to blockbuster without a stumble. There's nothing he won't throw at the screen to keep our pulses pounding. And pound they do.
In short order, Shaun and Katy take off for Macau, where they meet up with his sis, who runs a fight club on top of a skyscraper. That leads to a battle royale on some shifty scaffolding, though nothing is as shifty as Wenwu, who threatens to destroy the world by unleashing a mythic beast.
Wenwu is not a villain who makes empty threats. You'd think after living 1,000 years, the ancient one would take a beat before believing that freeing the beast will somehow bring back his dead wife. But no. Here comes the beast and every other CGI trick in the book.
Download the all new "Popcorn With Peter Travers" podcasts on Apple Podcasts, Spotify, Tunein, Google Play Music and Stitcher.
Then legend of the 10 rings traces back to that green pendant Shang-Chi's mother gave him as a child. As in the best fables, Shang-Chi must learn that his real power is inside his heart. But not before Shang-Chi gets to kick butt on a gargantuan scale. It's action poetry in motion.
With its daredevil artistry and all its main characters of Asian descent, can "Shang-Chi" make history? The film's star sure thinks so. "We are the underdog; the underestimated," Liu tweeted. "We are the ceiling-breakers. We are the celebration of culture and joy that will persevere after an embattled year. We are the surprise." Amen to that.