Marvel 'Shang-Chi' star Simu Liu opens up about the importance of representation
Albert L. Ortega/Getty Images, FILE
As a kid, Simu Liu wanted to be a "martial arts star" as well as an "action hero" in movies.
The 32-year-old actor told "Good Morning America" he grew up loving martial arts stars such as Jackie Chan and Jet Li, but he also gravitated toward the likes of Arnold Schwarzenegger, Sylvester Stallone, Bruce Willis and Tom Cruise.
"Those are the guys that I looked up to and I really wanted to emulate," he said. "It was always my dream to not just be a martial arts star, but really just an action hero in general."
Liu's dream came true, as he is set to play a superhero who uses martial arts in the action-packed "Shang-Chi and the Legend of the Ten Rings," arriving in theaters Sept. 3.
With this role, Liu becomes the first Asian actor to lead a film from Marvel Studios. Joining Liu in the cast are Tony Leung, Awkwafina, Michelle Yeoh and Ronny Chieng. The movie is directed by Destin Daniel Cretton.
Just as "Black Panther" did in 2018, arriving at a culturally significant time during the ongoing Black Lives Matter movement, and becoming a beacon of representation and celebration for the Black community, "Shang-Chi" is poised to do for Asian representation.
Since the beginning of the global COVID-19 pandemic, hate incidents against Asians and Pacific Islanders in the U.S. have surged. According to a report from the group Stop AAPI Hate, 6,603 hate incidents occurred from mid-March 2020 to March 31 of this year.
Liu, who was born in China but immigrated to Canada at an early age, has been outspoken against the rise in anti-Asian hate and wrote a guest column for Variety on the subject.
While Liu said nothing will compare to "Black Panther" and the "incredible work" of its cast, including the late Chadwick Boseman, and its director, Ryan Coogler, he said the film is "a big inspiration" for him and those working on "Shang-Chi."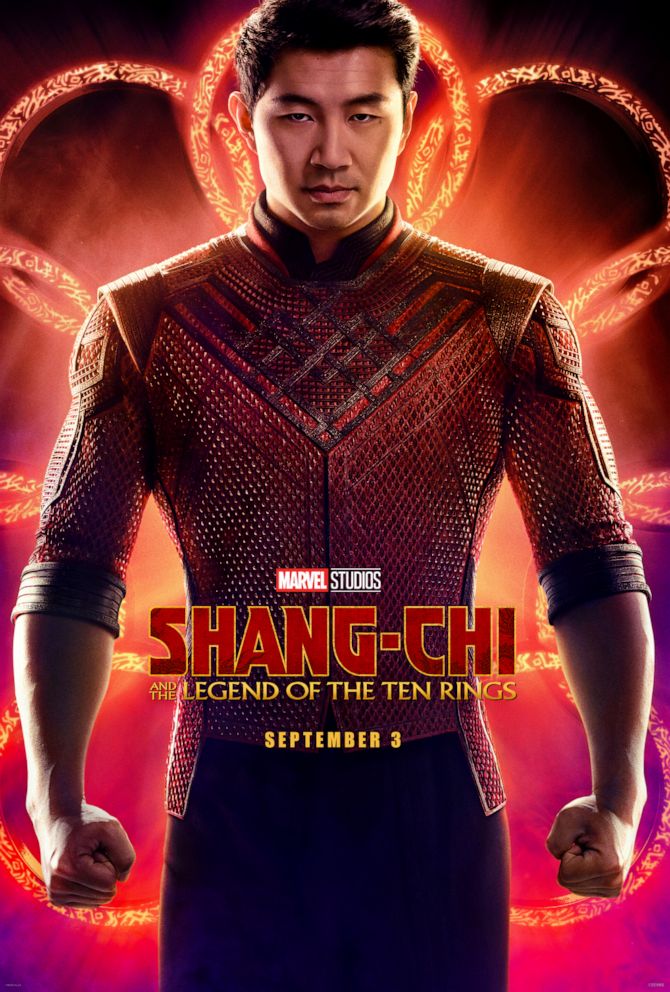 "That's a big benchmark for us that we hope that we can live up to," he said. "There are millions of kids growing up today that are going to have what I never did, which is ... a hero that they can watch onscreen that reflects their lived experiences."
"And not only one, but you're going to see many over the course of this movie and they're going to come from a number of different diasporic backgrounds," Liu continued.
Liu called this aspect "the key to representation," noting that true representation isn't just highlighting diversity with one character or making one diverse movie and calling it a day. He said it's about being "part of a greater conversation" happening in society.
"What we're able to do with a story that features so many Asian characters is really explore the subtleties and the nuances of that identity and what it means to different people," he added.
A real "pinch-me" moment for Liu was when he first saw a Shang-Chi action figure featuring what he called "a very good likeness."
"When I heard that they came out, I had to go and see for myself," he said. "I did get caught in the act, which is a little embarrassing. Just a guy at Target buying his own action figure."
Liu said his younger self probably wouldn't have believed he'd have an action figure one day.
"I never saw myself reflected onscreen when I was younger," he recalled, adding that he was a fan of "X-Men: The Animated Series" from the '90s. "But it was hard, man. I guess I just never really saw myself as existing in that space, so that's why I'm excited for this movie to come out."
"What I would give to be a kid that's growing up today," Liu continued. "I think it'll be an interesting moment ... when I see the first Shang-Chi Halloween costume. I'm still not mentally prepared for that."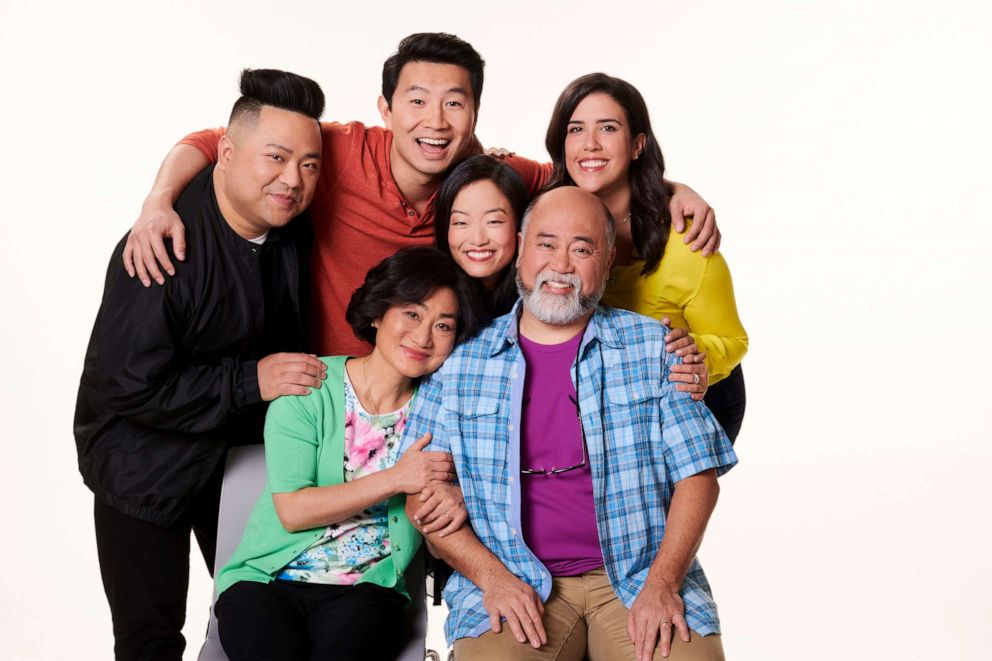 Aside from starring in the MCU, Liu also starred on "Kim's Convenience," a Canadian sitcom following a Korean Canadian family that runs a convenience store in Toronto. He plays Jung, the son of the family, who works at Handy Car Rental, has a strained relationship with his father and -- according to Liu himself -- "enjoyed taking his shirt off a little bit too much."
He said he's "excited for people to discover" the show after fans see him on the big screen, as the fifth and final season just dropped on Netflix, but lamented the series' untimely cancellation.
While Liu said "never say never" when asked if the sitcom could return, he noted that "this is probably the end of 'Kim's Convenience' for now."
Proving he is a superhero in real life as well as on the big screen, Liu recently teamed up with the California Milk Processor Board for its #StayStrongTogether campaign benefitting No Kid Hungry.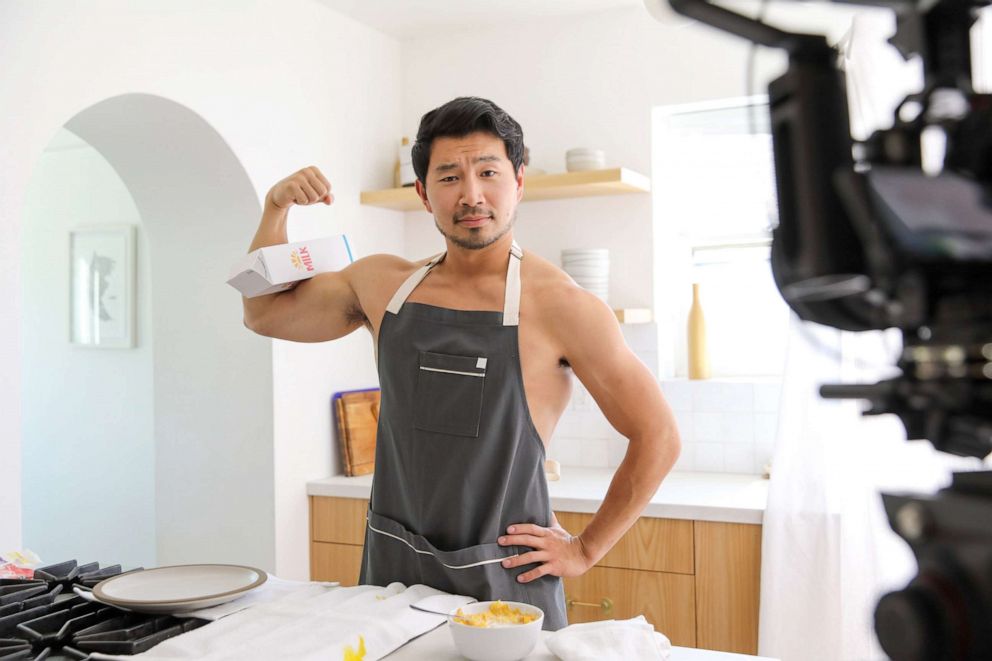 Through June 30, every Instagram and Twitter post with the hashtag #StayStrongTogether -- like this one from Liu himself -- raises a $1 donation for No Kid Hungry from the California Milk Processor Board to reach their 1 million meals goal. Each $1 can provide up to 10 healthy meals.
For more information on the California Milk Processor Board's #StayStrongTogether campaign with No Kid Hungry, visit their website and watch the full PSA starring Simu Liu here.
Marvel is owned by Disney, the parent company of ABC News and "Good Morning America."