Snoop Dogg, Dr. Dre, Mary J. Blige, Eminem and Kendrick Lamar bring California heat to Super Bowl LVI halftime show
Hip-hop legends give epic halftime performance at Super Bowl LVI
It was nearly 90 degrees in Los Angeles on Sunday for Super Bowl LVI, but nothing sizzled as hot as the Super Bowl halftime performance.
When the lights at Sofi Stadium in Inglewood, California, dimmed mid game, Super Bowl halftime headliners Snoop Dogg, Dr. Dre, Eminem, Mary J. Blige and Kendrick Lamar brought the California heat with them as they performed a medley of their greatest hits.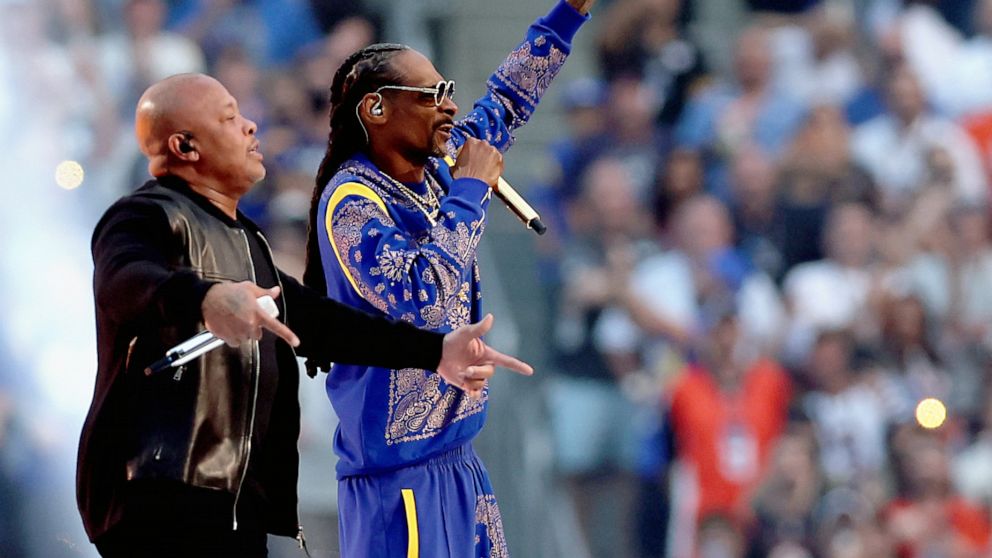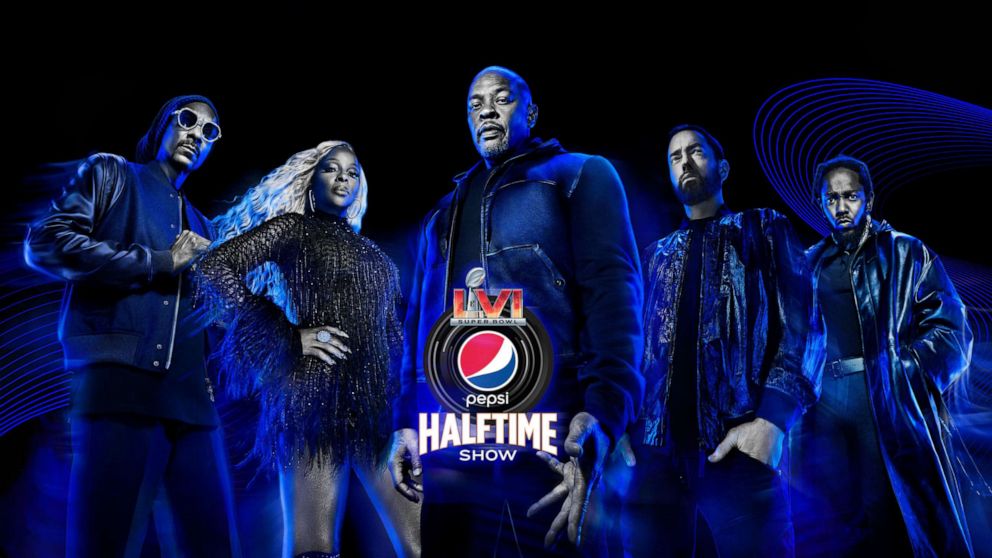 Dr. Dre and Snoop Dogg, both Southern California natives, first took the stage first singing their hit song, "The Next Episode." The two also performed "Still D.R.E." and paid tribute to 2Pac with his hit song "California Love."
Then, donning a white, sparkly rhinestone outfit with matching white boots, Mary J. Blige took Sofi Stadium stage with her hit song "Family Affair." Blige is the only artist of the five who has performed at a previous Super Bowl. In 2001, she took the Super Bowl XXXVI stage with Aerosmith, NSYNC, Britney Spears and Nelly.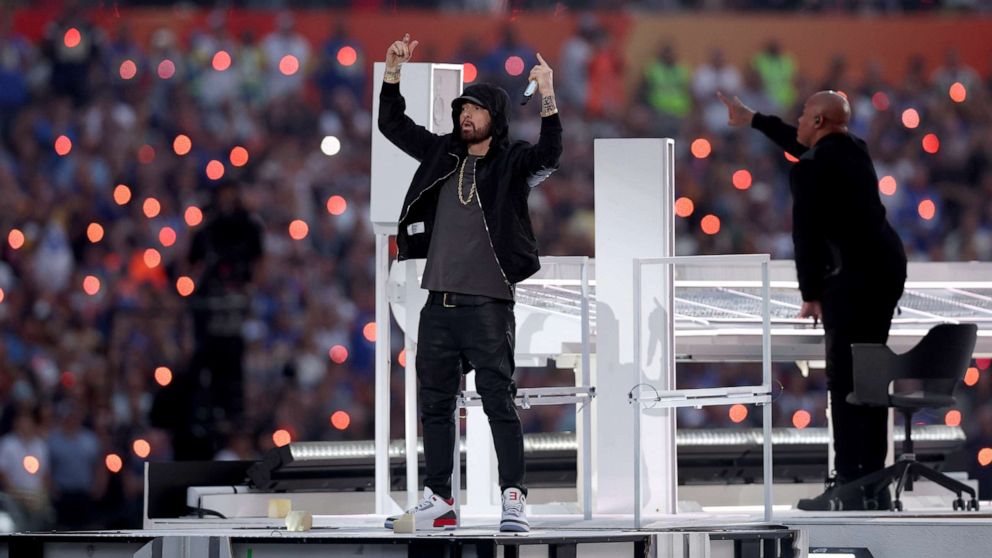 Kendrick Lamar brought the drama with his hit song "Alright," and Eminem got the crowd on their feet with "Lose Yourself" and "Forgot About Dre."
Surprise guests included 50 Cent with his song "In Da Club," and Anderson Paak on drums during Eminem's performance.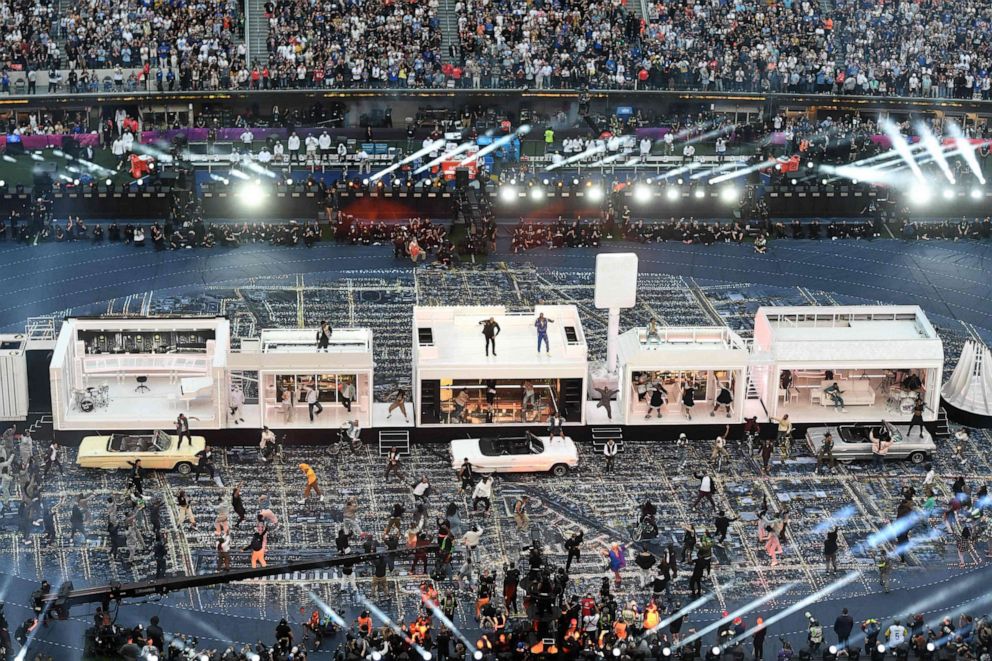 Ahead of the halftime show, Blige told "GMA" that it was going to be the most "epic thing in music" and said "LA is never going to be the same."
"I watched the rehearsals -- watching each person's performance, I have goosebumps watching it," she said.
Leading up to their iconic performance, the hip hop stars teased the show with a nearly 4-minute cinematic trailer titled "The Call."
This year's Super Bowl halftime performance was an important one as it marks a new milestone for rap and hip-hop. For decades, Super Bowl showcased genres like rock, pop and R&B, but never had hip-hop and rap been the main show.
"We're going to open more doors for hip-hop artists in the future and making sure that the NFL understands that this is what it should have been a long time ago," Dre said at an appearance last week alongside Blige and Snoop Dogg. "It's crazy that it took all of this time for us to be recognized."