Steven Seagal has denied accusations of sexual assault and rape that were made by two women during a press conference Monday.
Seagal's attorney Anthony Falangetti denied the accusations on behalf of his client in a statement to ABC News.
"Mr. Seagal denies all accusations and continues to stand his ground that he has not engaged in any such misconduct. The allegations that have been made against Mr. Seagal are false and have no substantive material support," he said in the statement.
"The accounts of both women are completely fictitious and totally made up," the statement continued. "The allegations are a disservice to women who are victimized because of real predators in the film industry."
Regina Simons and Faviola Dadis made the allegations during a press conference Monday, alongside their attorney Lisa Bloom. The women have also filed a police report with the Los Angeles Police Department, according to Bloom.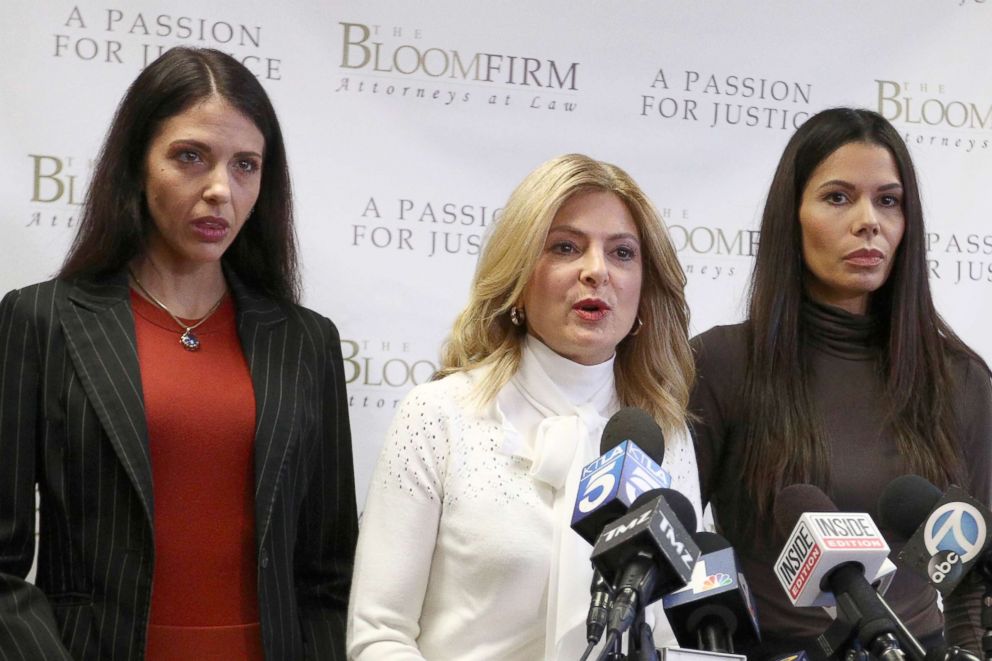 Simons said Seagal raped her at his home when she was in her late teens. She said he invited her to a wrap party for the 1994 film "On Deadly Ground," but when she showed up no one else was there.
"There was nothing consensual about this," she said. "I couldn't move. And I felt as if I was watching my body from above. I felt tears coming down my face."
Dadis said she was an aspiring 17-year-old model in 2002 when she went to a private audition in a hotel room with the action star.
When Seagal asked her to do a catwalk in her bikini, she said she told the actor that she was uncomfortable.
"However, instead of respecting my boundaries, Steven slipped his hand underneath my bikini top and began pinching my nipples," she recalled, "and simultaneously slid his hand across my vaginal area."
She added, "I left feeling horrified and totally violated."
Both women said they were inspired by the #MeToo movement to come forward.
Bloom, their lawyer, said the two women have not filed a lawsuit, although all legal options remain open. She said in Dadis' case the statute of limitations is extended for a minor. Prosecutors can also decide to file criminal charges within a year after a police report has been filed. Both women filed police reports within the last two months.
"We will see this through to the end," Bloom said. "Steven Seagal may be a big action star, but it is Faviola and Regina who are taking action now."