'Stranger Things' star Millie Bobby Brown attends awards show with outfit honoring Parkland victims
'Stranger Things' star Millie Bobby Brown on how her role as Eleven changed her life
Kevin Winter/Getty Images
New York -- Most actors and actresses attend award shows wearing suits or beautiful gowns, but "Stranger Things" star Millie Bobby Brown decided to wear something that would memorialize the victims of last month's mass shooting at Marjory Stoneman Douglas High School in Parkland, Florida.
Walking the red carpet at the annual Nickelodeon Kids' Choice Awards, Brown wore a denim shirt with names printed on the back, one for each of the 17 victims of Feb. 14's tragic massacre.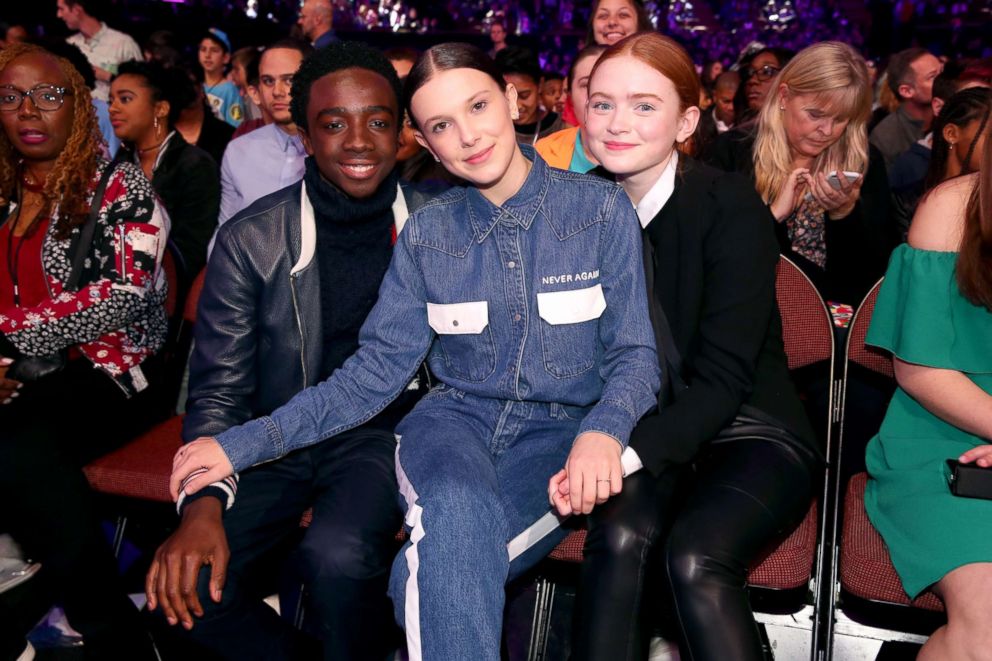 "Thank you to all the fans who voted for me and for Stranger Things at Nickelodeon Kids Choice Awards today," she captioned her Instagram post about her outfit choice. "A big [high five emoji] also to my friends at Calvin Klein for being such a champion of important causes and efforts to create positivity in this world. @emmazelaznog @cameron_kasky @davidmileshogg @alexanderblakewind @jackiecorin@nickelodeon @marchforourlives #kca #marchforourlives #neveragain."
Brown, 14, also tagged the March for Our Lives organizers, including Emma Gonzalez, David Hogg and other students from the Parkland high school, who have been outspoken about bringing change to this country in regards to gun laws and regulations they believe could help avoid future school shootings.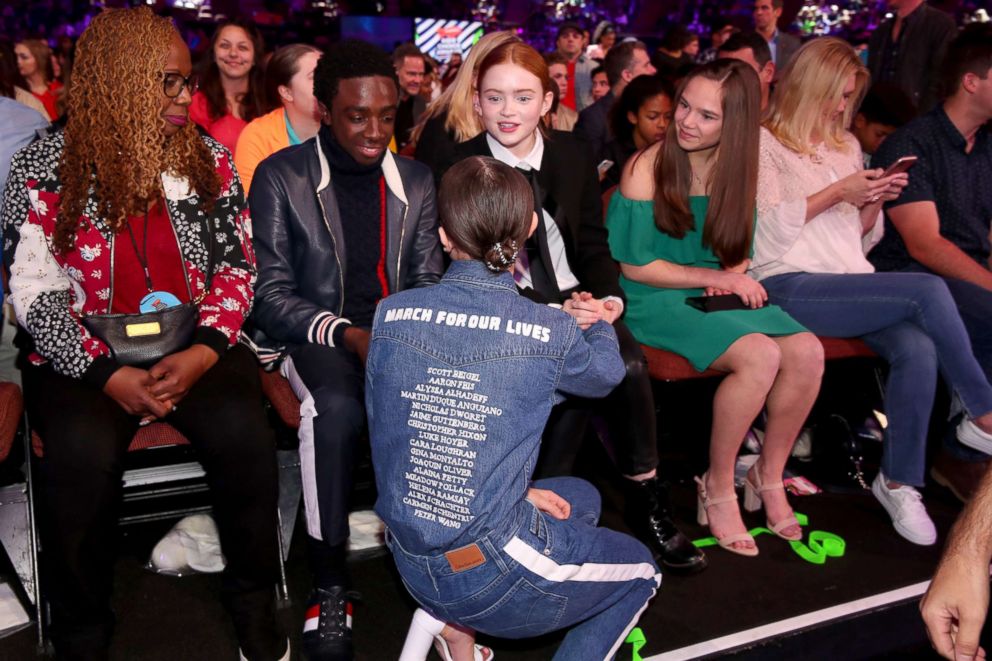 An earlier post by Brown went into more detail on the marches Saturday that drew hundreds of thousands of protesters in Washington, D.C., New York City and in every one of the 50 states, all calling for government action on gun violence.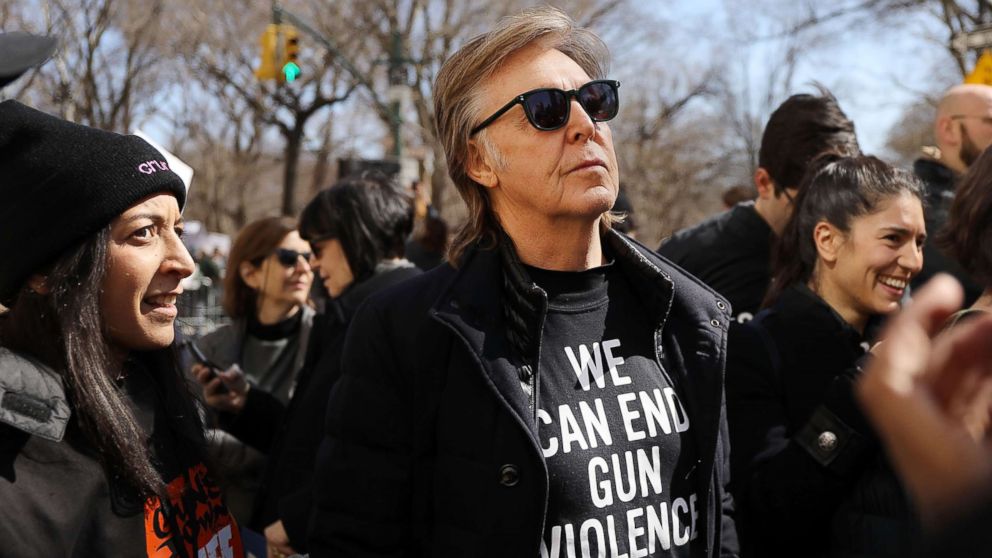 "March For Our Lives is an opportunity for us all to stand in solidarity against gun violence," the young actress wrote. "No child, teen, parent or teacher should be afraid to walk into their school or classroom. This is our chance to be HEARD! This is our chance to MAKE A DIFFERENCE. This world needs to be filled with love, kindness and support of one another. No more fear, no more hurt, no more shootings, no more GUNS. To everyone participating in tomorrow's March all over the country, you have my love, support, strength and encouragement! #MARCHFOROURLIVES #NEVERAGAIN @marchforourlives."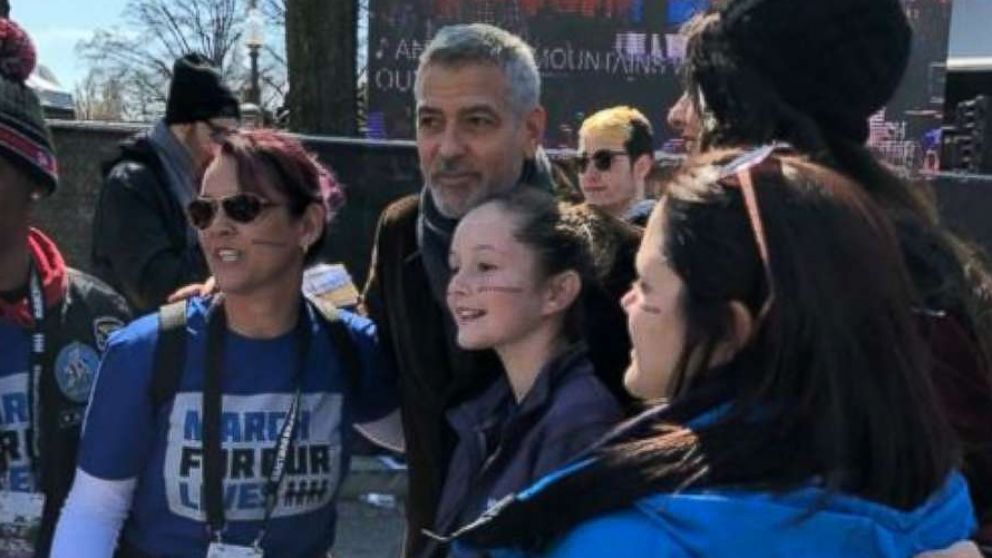 Brown is one of many celebrities who have in addition to honoring victims of the Parkland shooting supported the march and other events organized by survivors of the massacre.
Demi Lovato, Miley Cyrus, Ariana Grande, Paul McCartney and Jennifer Hudson were just a few of the notable names at the Washington, D.C., march this weekend. George and Amal Clooney, Oprah and others also donated funds to the marches and the effort.