Taylor Swift to release re-recorded version of 'Love Story' at midnight
Taylor Swift's re-recorded version of her 2008 hit song "Love Story" is finally here.
The 10-time Grammy winner announced exclusively on "Good Morning America" Thursday that she was dropping the new rendition of "Love Story" at midnight tonight, just in time for Valentine's Day weekend.
"I'm so excited to share with you that tonight at midnight I'm putting out my version of my song 'Love Story,' which was originally on my album 'Fearless,'" Swift, 31, said in a video message.
The surprises didn't stop there, though, because Swift also revealed that she has "finished recording all of 'Fearless'" and it'll be coming out "soon."
While Swift didn't state a release date, she did give "GMA" an exclusive first look at the new album's cover and noted that the new "Fearless" will include 26 songs in total because she is adding six never-before-heard "songs from the vault."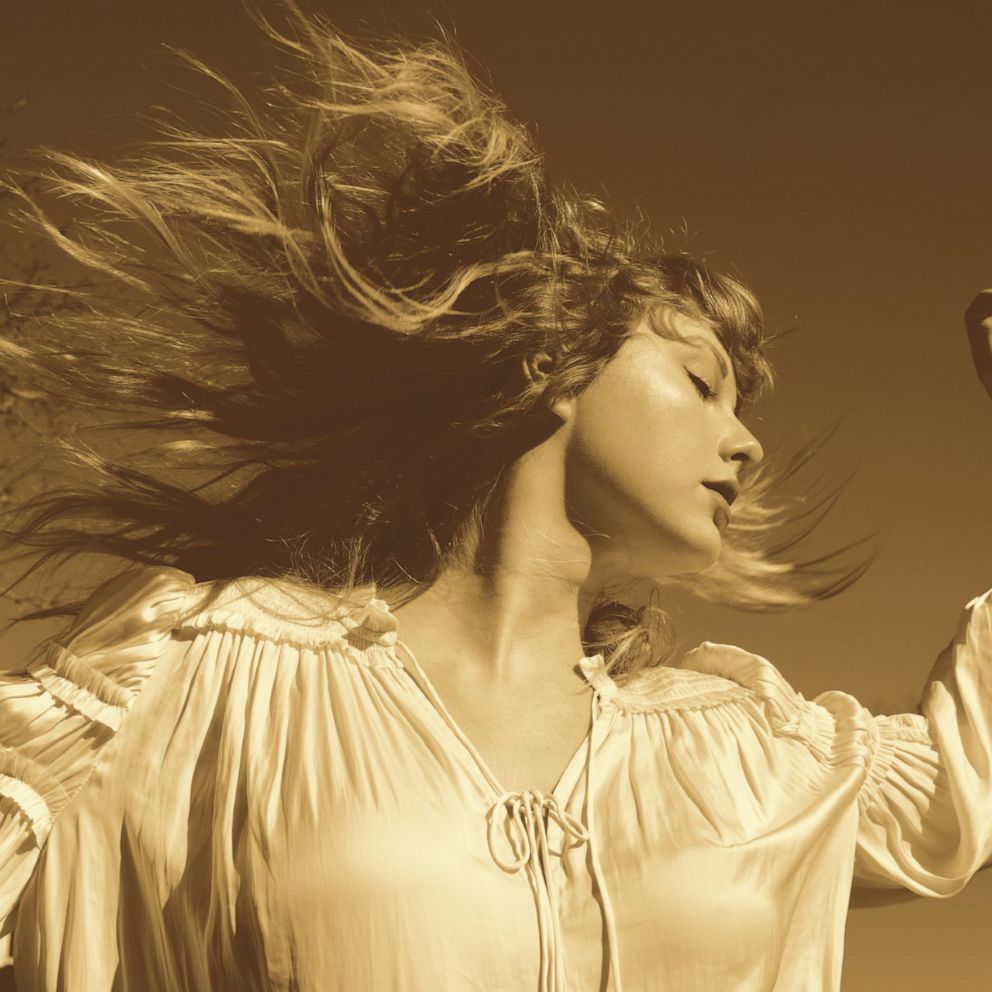 "I've now gone back and recorded those so that everyone will be able to hear not only the songs that made the album but the songs that almost made it," Swift explained. "The full picture."
After her "GMA" announcement, Swift took to social media to share more details and insight into her re-recorded music along with an Easter egg. Among the statement are random capitalized letter which, if put together in the order they appear, spell out "APRIL NINTH," which fans believe may indicate she is dropping "Fearless" on Friday, April 9.
Fans were first treated to a sneak peek of her re-recorded version of "Love Story" in December when a snippet of it was used in an ad featuring Ryan Reynolds for the dating site Match.
Back in November, Swift appeared on "GMA" and revealed she was busy "having a really good time" re-recording her old music amid drama over her old masters. At that time, she specifically noted that she was having a blast breathing new life into "Love Story."
"So far, of the ones I've recorded, I think it's been the most fun doing 'Love Story' because the older music, my voice was so teenaged and I sometimes, when I hear my older music and my older young teenage voice, it makes me feel like I'm a different singer now," she said.
Swift added of the process, "So it's been the most fun to re-record ones that I feel like I could actually possibly improve upon the song."
"Fearless," the most awarded country album of all time, was first released in November 2008 and earned Swift her first Grammy win for Album of the Year. She won again for 2014's "1989" and is nominated again this year for 2020's "Folklore."