Taylor Swift is breaking her silence after her master recordings were reportedly sold without her knowledge.
On Monday, the singer took to Twitter to share an update with her fans after music executive Scooter Braun sold her master recordings to Shamrock Holdings, a private equity firm.
"I wanted to check in and update you guys," Swift wrote. "As you know, for the past year I've been actively trying to regain ownership of my master recordings. With that goal in mind, my team attempted to enter negotiations with Scooter Braun."
The singer went on to write that Braun reportedly wanted her to sign an "ironclad NDA" stating she wouldn't say another negative thing about him, which Swift's legal team said was not normal. Then, a few weeks ago, Swift said her team received a letter from Shamrock Holdings telling her that they had purchased her music.
The firm paid around $300 million for the recordings, Bloomberg reported.
"This was the second time my music had been sold without my knowledge," Swift said on Twitter to her more than 87 million followers. "The letter told me that they wanted to reach out before the sale to let me know, but that Scooter Braun had required that they make no contact with me or my team, or the deal would be off."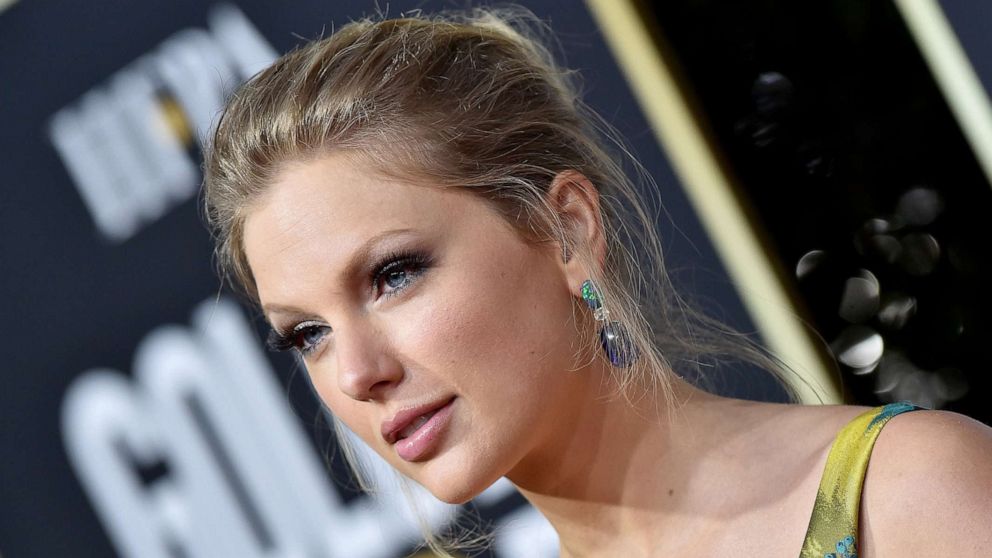 Swift explained that after speaking with Shamrock executives, she learned that under the terms Braun provided, the music executive will still continue to profit from her music masters, music videos and even album artwork.
"I was hopeful and open to the possibility of a partnership with Shamrock, but Scooter's participation is a non-starter for me," wrote Swift, who also shared the letter she wrote to Shamrock back in October, explaining why she couldn't move forward with them.
"It's a shame to know that I will now be unable to help grow the future of these past works and it pains me very deeply to remain separated from the music I spent over a decade creating," Swift wrote in the letter to Shamrock. "But this is a sacrifice I will have to make to keep Scooter Braun out of my life."
"I'm very sorry he has put you in this position," she added. "I wish this could have had a better outcome."
In their response -- which was obtained by Just Jared and Rolling Stone -- Shamrock explained why they invested in Swift's recordings.
"Taylor Swift is a transcendent artist with a timeless catalog. We made this investment because we believe in the immense value and opportunity that comes with her work," Shamrock wrote. "We fully respect her decision and, while we hoped to formally partner, we also knew this was a possible outcome that we considered."
"We appreciate Taylor's open communication and professionalism with us these last few weeks," they added. "We hope to partner with her in new ways moving forward and remain committed to investing with artists in their work."
Braun's sale of Swift's master recordings is the latest development in their ongoing feud. The two have been at odds since Braun purchased Big Machine Label Group, Swift's former record label, assuming the rights to her master recordings.
At the time, Swift posted online that this was against her expressed wishes, in part because she felt Braun had disrespected and bullied her in the past.
The feud heated up after Swift claimed Big Machine wouldn't allow her to perform her old hits at the 2019 American Music Awards. When the singer called upon her fan base and fellow artists to tell Braun and Big Machine how they felt, Braun said he and his family began receiving death threats.
Despite the conflict, Swift sang a song from nearly all of her past albums at the 2019 AMAs, where she was presented with the artist of the decade award.
While this may have been another hurdle for Swift, she's staying positive and said she has "plenty of surprises in store" for her fans who have supported her along the way.
"I have recently begun re-recording my older music and it has already proven to be both exciting and creatively fulfilling," Swift wrote in her Twitter post. "I can't wait for you to hear what I've been dreaming up. I love you guys and I'm just gonna keep cruising, as they say."
A representative for Scooter Braun has not responded to ABC News' requests for comment.