'Real Housewives of New Jersey' star Joe Giudice ordered deported to Italy
Charles Sykes/Bravo/Getty Images
Less than a week after it was announced that Joe Giudice, the husband of "Real Housewives of New Jersey" star Teresa Giudice, was ordered to be deported back to Italy after he finishes his stint in federal prison for bankruptcy fraud, his wife and daughter are speaking out.
Giudice pleaded guilty in 2014 to bankruptcy fraud and failing to pay taxes on $200,000 worth of income, and is scheduled to be released from prison in March 2019. Teresa also served nearly a year in prison after pleading guilty to submitting false loan applications when she applied for a $5 million mortgage.
On Sunday, Teresa posted a picture of the Statue of Liberty, crying in her hands with a caption of prayer emojis.
She later posted a picture with her daughter Gia, 17, as they toured potential colleges for the high school student.
"Taking it one day at a time," she wrote, next to a picture of the mother-daughter duo.
Joe Giudice now has 30 days to appeal the deportation ruling, a spokeswoman for the Executive Office for Immigration Review told ABC News last week.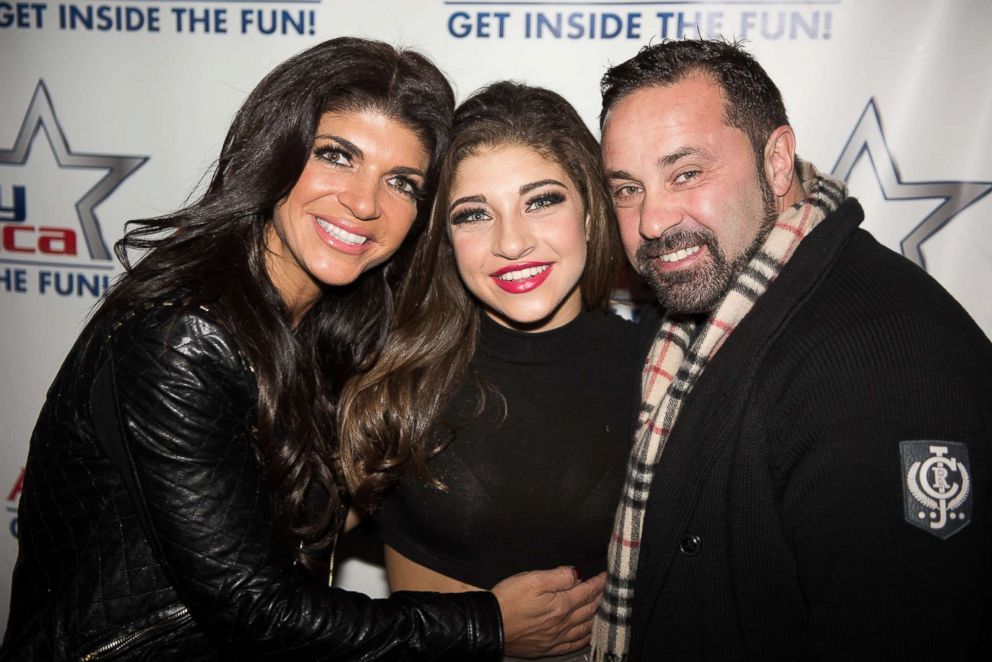 Teresa wasn't the only family member to speak out about Joe's deportation. Gia wrote a very personal post, where she said, "My father is no threat to society he is one of the most warm hearted people I know, he would never harm a soul."
"He puts everyone else before himself. I know who my father is and I think many of you do too. My father did his time and learned from his mistakes. Isn't being in there supposed to make you realize your mistakes so you can become a better person?" she continued. "And that's exactly what my father did. He hasn't felt or looked this good since he was in his 30's. We have so many plans to do as a family when he gets out. I need my father to be here. My father belongs with us and his entire family. My father came into this country when he was one years old, the United States is the only country he knows, spread the word #bringjoehome."
Joe and Teresa's 13-year-old daughter, Milania, added in a post of her own that the family isn't "done fighting yet."
"My dad, who is the best dad in the world, needs to come home. We aren't done fighting dad. I can't believe this is happening. I can't imagine another day without you. We are gonna do everything we can to fight this daddy!! I love you with all my heart buddy #heartbroken," she wrote.
Giudice's rep did not respond to ABC News' request for comment last week.