Trisha Yearwood and Garth Brooks are celebrating their 15th wedding anniversary.
The famous country couple, who married in a small ceremony at their home in Oklahoma in 2005, have not only made incredible music with each other through the years, but they've also built a strong foundation for their long-lasting relationship, which they aren't afraid to discuss publicly.
In an interview earlier this year, Brooks reflected on their marriage and told Entertainment Tonight that his wife is "so much fun" and they've both grown during their time together.
"You never know what you're going to get, but you know it's going to be the best of everything you've ever gotten to experience," he said about Yearwood.
He also spoke about their special connection during an interview with Rare Country in 2017, saying he "can't believe this really exists."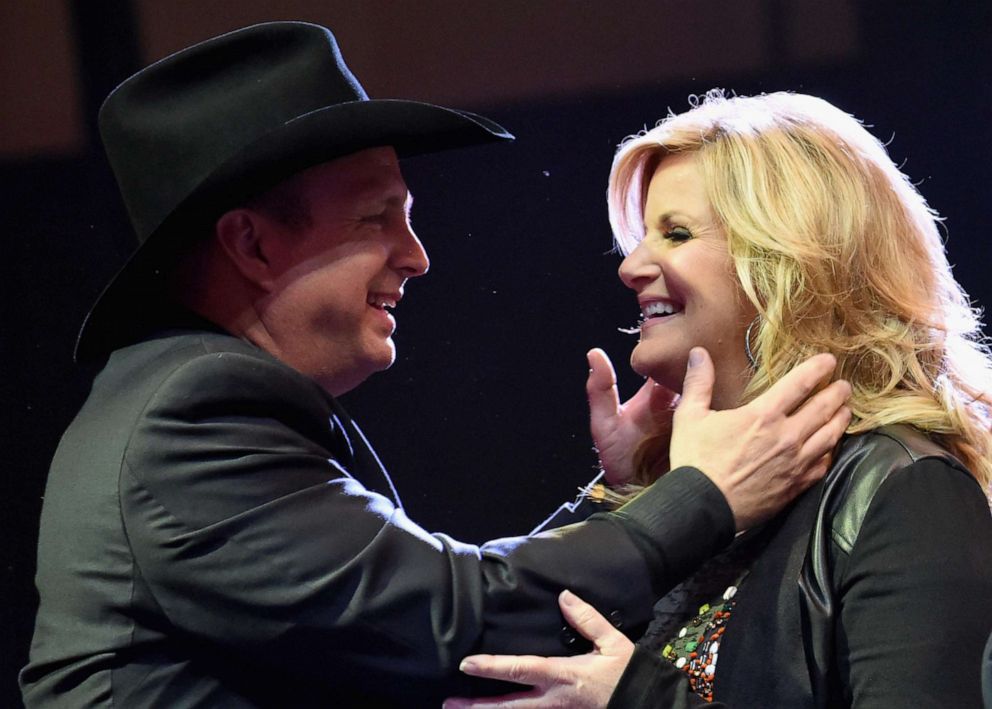 "I can't believe there's somebody in this world that, no matter how many times you get to be with them, all that does is make you want to be with them more," he said. "And for the first time, forever isn't long enough. That's crazy, but I'm the lucky guy that found that."
Along with the importance of family, love and music in their household, any fan of the couple also knows about Brooks' appreciation for his wife's cooking.
In honor of their 15th wedding anniversary, Yearwood, who stars on "Trisha's Southern Kitchen" on the Food Network, gave "Good Morning America" the recipe for the first home-cooked meal she made for Brooks, which was fettuccine Alfredo.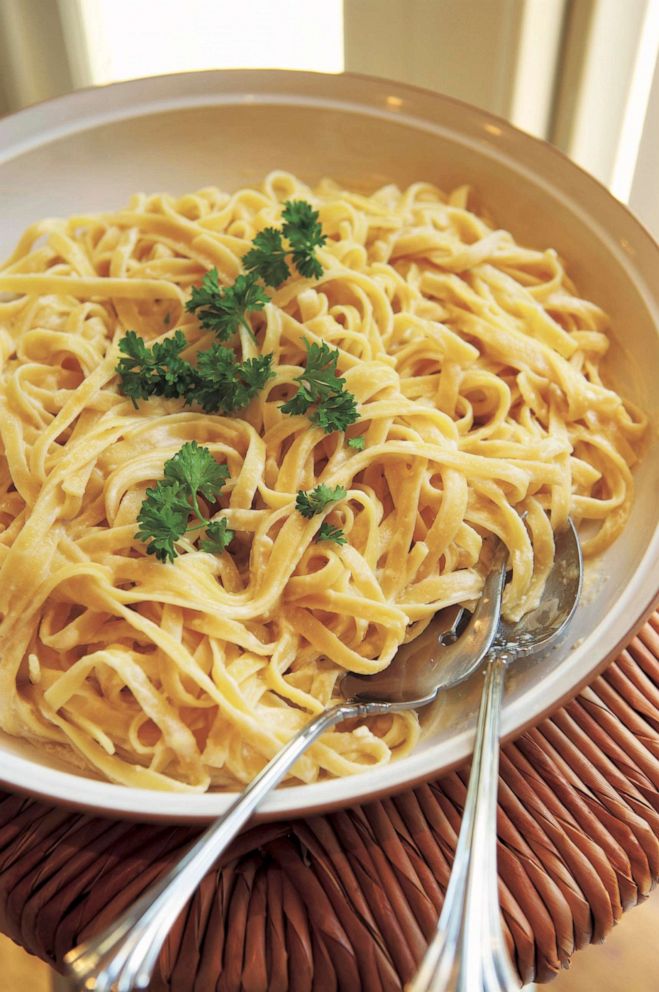 She wrote about making that dish for Brooks in her 2008 cookbook, "Georgia Cooking in an Oklahoma Kitchen."
"It was early on in our relationship, and I wanted to impress him with my cooking skills, so I thought this recipe would be perfect," she wrote. "It is so rich it makes you full fast. That particular night, however, my Alfredo sauce came out so thick it was almost impossible to serve it from the pan."
"Garth, being the gentleman he is, took a big serving and attempted to eat it," Yearwood wrote. "I don't know if he finished it all, but it was so rich and filling he almost fell asleep in his plate! He says he has no memory at all from about halfway through the meal until he woke up hours later on the couch."
Check out the recipe for this dish below:
Ingredients:
12 ounces fettuccine noodles
3⁄4 cup (1½ sticks) butter
1 cup whipping cream
1⁄4 teaspoon white pepper
2 cups freshly grated Parmesan cheese
1 teaspoon cornstarch
2 tablespoons snipped fresh chives or parsley
Directions:
Bring a large pot of salted water to a boil. Add the pasta and cook according to the package directions.
In the meantime, make the sauce. In a medium saucepan over low heat, melt the butter.
Whisk in the whipping cream and pepper, stirring frequently, until the mixture thickens slightly, about 5 minutes.
Gradually stir in 1 1⁄4 cups of the Parmesan cheese. Cook and stir just until the cheese is melted. Whisk in the cornstarch and stir until slightly thickened, about 3 minutes.
Drain the pasta and add the hot noodles to the cheese mixture. Toss until the pasta is well-coated.
Transfer individual servings of the pasta to plates. Sprinkle 2 tablespoons Parmesan cheese over each serving, and garnish with the chopped chives or parsley.
Reprinted with permission from "Georgia Cooking in an Oklahoma Kitchen." Copyright © 2008 By Trisha Yearwood. Published by Clarkson Potter/Publishers, an Imprint of Penguin Random House, LLC.