Fans of 17-year-old pop music sensation Billie Eilish came out swinging on Twitter after someone posted a photo and comment that critics said objectifies the teen singer.
In the since-removed post, a user shared a photo of Eilish in a tank top, commenting that she was "thick."
The "Bad Guy" singer's throngs of online fans quickly came out in her defense, one writing, "don't sexualize Billie (or any woman in general) especially if she's a minor and she doesn't feel comfortable being sexualized."
Eilish famously wears baggy clothing to protect herself from unwanted attention on her figure, saying in a Calvin Klein ad earlier this year, "I never want the world to know everything about me."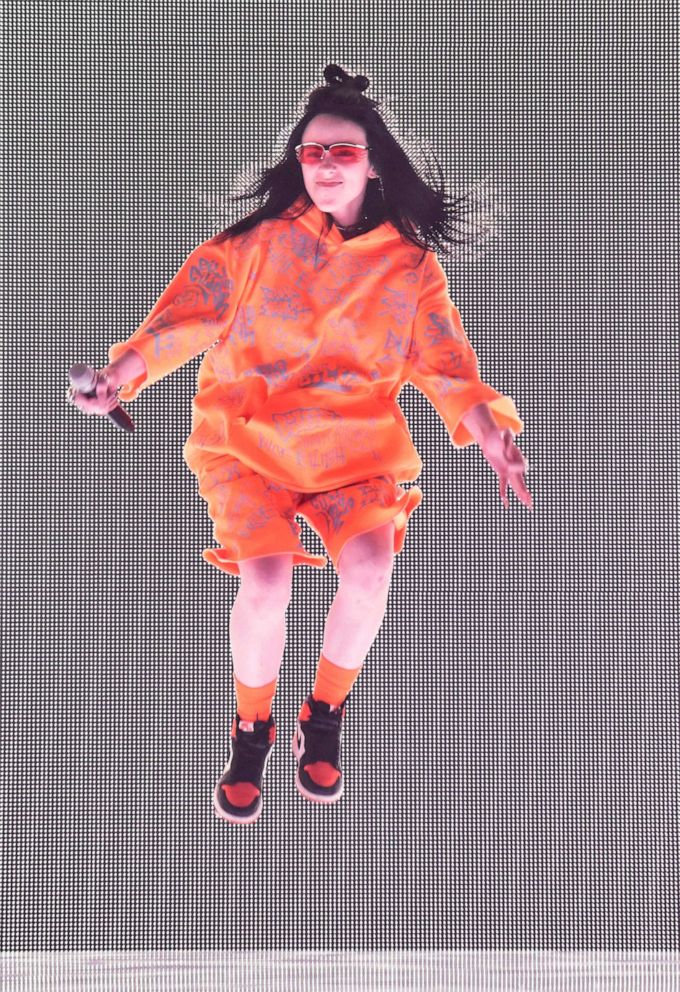 "That's why I wear big, baggy clothes, nobody can have an opinion because they haven't seen what's underneath," she said. "Nobody can be like, 'Oh, she's slim thick, she's not slim thick, she's got a flat a**, she got a fat a**...No one can say any of that because they don't know," she said.
Another user replied to the tweet saying, "This is the actual legitimate reason she is always wearing oversized clothes."
"She made it clear on the Calvin klein commercial, she does wear oversized clothes so no one will sexualize her because no one knows how her body looks like, so no one can talk about it," another added.
The teen burst onto the music scene at just 14 when she dropped her hit song "Ocean Eyes." She has since garnered over 27 million followers on Instagram, and headlined Coachella music festival just two months ago.