'Dancing with the Stars' hosts Tyra Banks and Alfonso Ribeiro play 'Ask me Anything'
Outgoing "Dancing with the Stars" co-host Tyra Banks is weighing in on Julianne Hough joining the show as co-host for season 32.
"The businesswoman in me sees how Julianne is great on multiple levels," Banks told Us Weekly. "She is the sister of Derek [Hough], a 'DWTS' multi-champion, who is now a stellar judge. It's going to be a family affair in that ballroom, which people will love to watch."
Banks also praised Julianne Hough, a two-time Mirrorball winner herself, for having "so much personality and strong opinions backed by experience."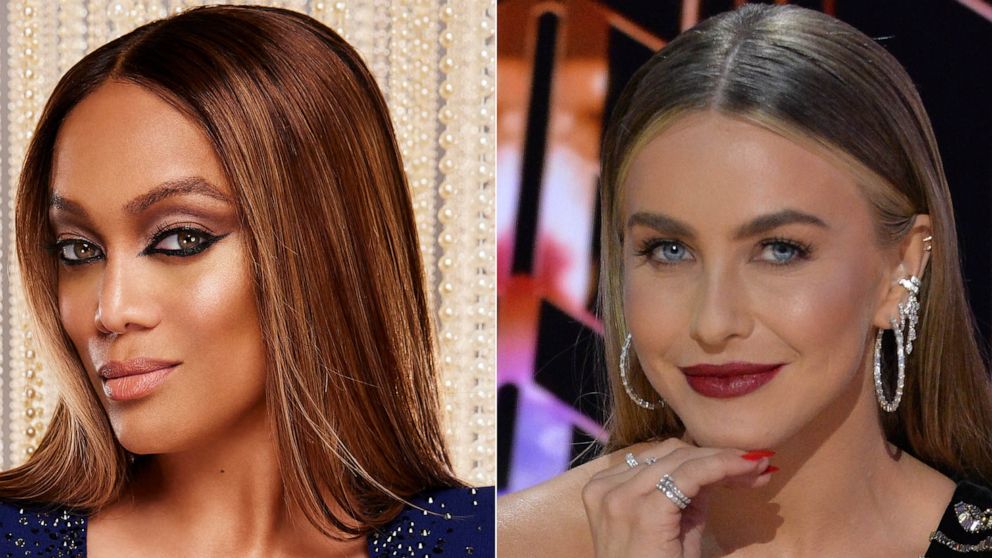 "She's a perfect choice!" the "America's Next Top Model" creator said. "She's gonna crush it!"
Julianne Hough was named the new co-host for "DWTS," joining "Fresh Prince of Bel-Air" alum Alfonso Ribeiro, last week. Banks, who joined "DWTS" in season 29, announced her departure from the show earlier this month after three seasons.
As for what she will miss most about her "DWTS" experience, Banks told Us Weekly she "loved walking out every week in over-the-top outfits to such a hyped ballroom" as well as hanging out with judge Carrie Ann Inaba and her co-host Ribeiro.