'Never be ashamed of trying': Taylor Swift tells Class of 2022 in commencement speech
Angela Weiss/AFP via Getty Images, FILE
The University of Texas at Austin is following in the footsteps of New York University and offering its own course on Taylor Swift this fall.
While the NYU course focused on Swift as a music entrepreneur, as well as the various pop and country songwriters that helped shape her music, the UT Austin course will focus on Swift's songwriting.
Starting this fall, Dr. Elizabeth Scala of UT Austin's English department will teach "Literary Contests and Contexts: The Taylor Swift Songbook." The new course will use Swift's songwriting to teach "a wide range of skills."
"Let's turn that Easter Egg hunting and reading in detail to academic purposes!" the university's English department wrote in a Facebook post promoting the course back in May.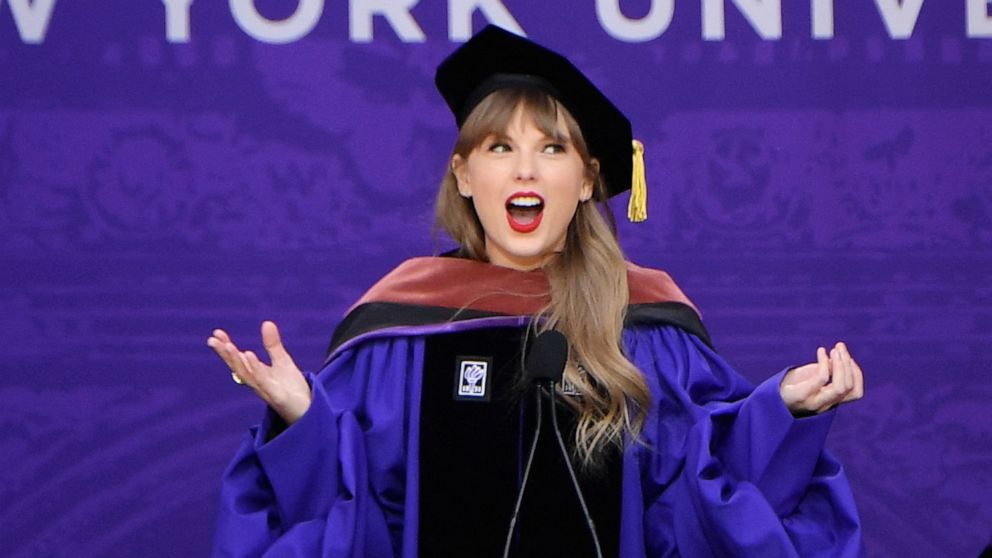 Scala told the Austin-American Statesman in an interview published Monday that she's focusing on Swift because she admires her writing skills, calling the 11-time Grammy winner "an intelligent and talented songwriter."
Scala said her daughter introduced her to Swift in November, after the release of "Red (Taylor's Version)."
"For me, it's all about form (not just or even primarily about content)," she said. "We will study Swift's songs as poems and literary structures."
As previously reported, Swift's ex-boyfriend, Harry Styles, will be the subject of a class at Texas State University next spring.