Pop music superstar Mariah Carey's latest tour was an unscheduled one of New York City's Upper West Side, where she strolled and serenaded the streets in the pouring rain after her car broke down.
Carey even made a pit stop at a convenience store, surprising a superfan, who described the incident as "surreal" in video Carey posted to her Instagram.
"It's surreal for me too because I can't believe what just happened," Carey quipped.
While Carey's adventures waiting out the rain and trying to get an operating vehicle were entertaining for many on social media, the singer had someplace very important to be -- her very own Camp Mariah, a program she set up to help children from lower income families reach for the stars.
Camp Mariah is located approximately 70 miles north of Manhattan in upstate New York, and for the last 25 years its where the most successful female recording artist in history has quietly been the main benefactor for the 3-week camping experience for thousands of underprivileged youth.
It also consists of a year-round career advancement program for kids aged 12 through 14 run by the nonprofit organization "The Fresh Air Fund," where they can get guidance and explore careers in fields such as film, photography, culinary arts and even international relations.
"This camp literally changed the road I was on. As I said I was a ... troublemaker," " former camper Gregory Cordis told "GMA." "The people and the counselors I met at a time when I was a camper, they were very inspirational and they helped me calm down."
"How many kids can say that they went to educational camp and have fun?" he said. "They learn how to swim. They learn how to write a résumé. They learn how to show up for a job."
Moreover, the children also get to meet people such as the groundbreaking ballerina Misty Copeland, who Carey personally invited to visit with the campers.
Copeland admitted to "GMA" that Carey's music helped shape her life.
"When I would hear her music, it ... sparked this choreographer in me," Copeland said. "It changed my life. Like, I wouldn't be -- literally, I wouldn't be a ballerina if it weren't for her music."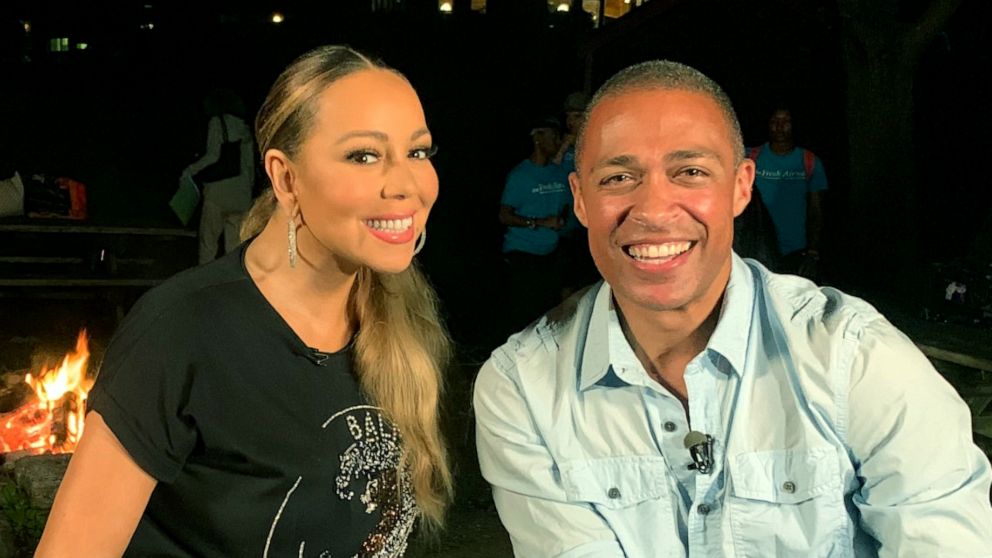 ABC News' T.J. Holmes tagged along as Carey visited with campers following her rendezvous in Manhattan.
"I'm telling you, I didn't think we were gonna make it today. But we made it through the rain and we're here!" she said as she arrived.
After a chat with campers and some cake, it was time for the campfire.
When asked if she would rather sneak in and out without a camera even seeing her, the 5-time Grammy Award winner quipped, "I'm camera shy, darling!"
Carey said that creating a summer camp for kids has always been something that she has wanted to do.
"When I was first, first starting out in my career, I thought about having a camp, because ... kids should be able to go to a camp where ... they feel safe and they feel like they can learn something," she said. "And this is a career awareness camp."
"The kids learn about all of the different options that they have growing up," she added. "Cause a lot of kids have never even left their own block where they're growing up."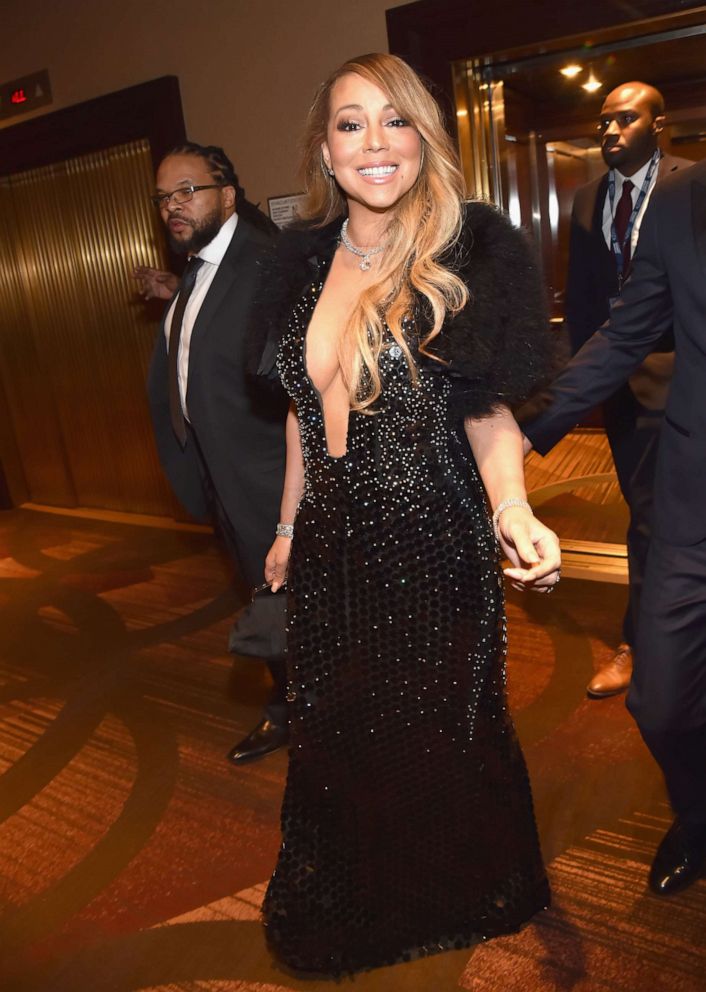 Some of the stories she hears from campers about the impact that the program has had on their lives is "mind-blowing," she said.
"I met a couple of the kids that had been here a few years ago and are now here," she said. "They said that they wouldn't be who they were if it hadn't been for the camp."
"I hear that a lot with my music, and the songs that I've written, and things like that, but to hear it about an actual place and ... just to hear it from ... the kids themselves. That's pretty mind-blowing," she added.
Carey said she hopes the camp carries on for years to come.
"That's kind of the way that I think about things," she said. "When I really put my mind to it, I'm like, this is for life. I'm not doing this just for laughs. You know what I mean?"
While it's called Camp Mariah, the superstar is the first to admit you likely won't see her camping.
"With the right bug repellent, hair, makeup, and ensemble, I could be outdoorsy in a photo," she quipped.
The picturesque location of her camp also happened to be the setting for the music video for one of her biggest hits, "Always Be My Baby."
"I actually directed that as a young gal, directed that video," she said. "I wanted to feel ... just free and easy. And, like, summertime when you meet, you know, your first, that first little crush that you have."
If there is one message Carey said she would want her campers to know it's simply: "There's nothing too big for them to accomplish."