2020 Grammy Awards highlights
Emma Mcintyre/Getty Images for The Recording Academy
Camila Cabello performed a touching song for her father, Alejandro, at the 2020 Grammys Sunday.
The chart-topping singer, 22, sang "First Man" from her 2019 album "Romance," and he was so touched that he started to cry as she embraced him at the end of the song.
In an Instagram post featuring a clip of the special moment, Cabello explained how the track came about.
"A year ago last October I was in Nashville while on tour and I wanted to get in the studio and write because I hadn't had the chance for quite a while," she wrote. "I came in with a bunch of ideas but suddenly I just started thinking about my dad and missing him and thinking about how much he means to me."
She explained that she was emotional because she was missing him while she was on tour.
"I had to go to the bathroom and just sob every 10 minutes writing this song, I could barely get through it and I almost didn't tonight," she continued.
Some of the lyrics in the song include: "You don't even know how much it means to me now, that you were the first man that really loved me, that really loved me."
In her post, Cabello went on to thank her father "for showing me what it is to love someone selflessly, for making me always laugh when I cry, for being my constant safety and arms to fall into."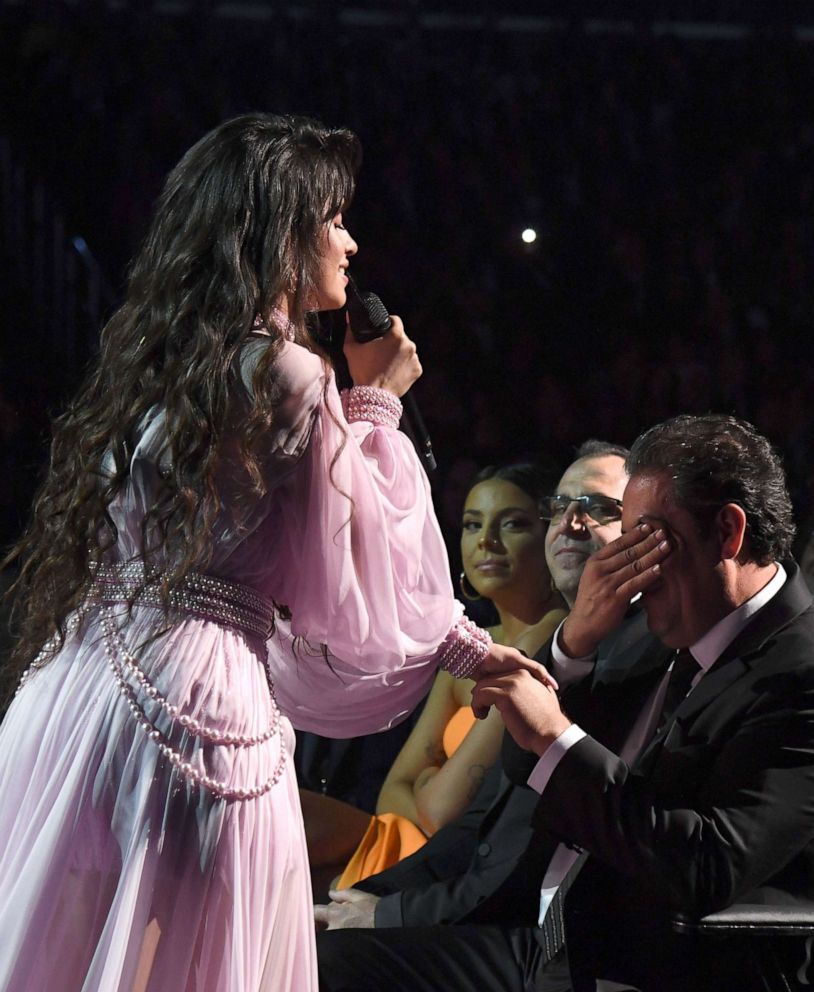 The singer also detailed that she wanted to dedicate her song to "all the dads out there - the ones that are with us and the ones that aren't anymore but that we will always have in our hearts."
She shared another post with her father on the red carpet, expressing her gratitude for him in the caption.
Cabello was nominated for best pop duo/group performance at the Grammys for her hit "Señorita" with Shawn Mendes but lost to Lil Nas X and Billy Ray Cyrus, who took home the award for their song "Old Town Road."