The teaser trailer for the upcoming "Percy Jackson and the Olympians" series is here.
Percy Jackson, the 12-year-old modern demigod in the popular fantasy book franchise by Rick Riordan, is coming to terms with his newfound divine powers when the sky god, Zeus, accuses him of stealing his master lightning bolt, according to a synopsis for the series.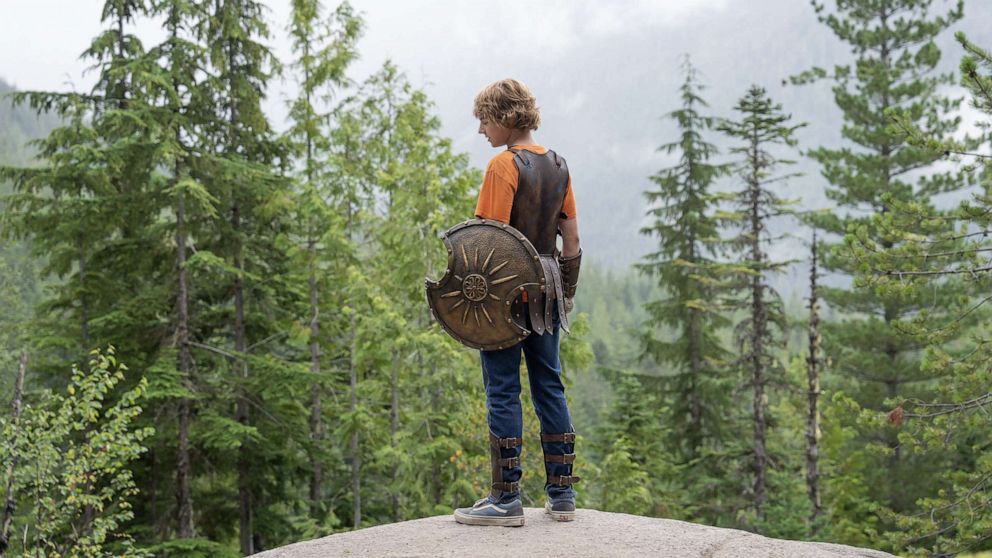 Percy will lead a quest across America to prevent a war among the Olympian gods, the synopsis continues.
The teaser trailer opens with a version of Vance Joy's "Riptide" in the background and features Percy at the Metropolitan Museum of Art in New York City looking at a sculpture of a Greek god. He re-introduces himself and shares details about the not-so-normal life he leads.
A clip of Percy encountering a strange creature gives glimpses of what adventures await him in the new film.
"The Adam Project" actor Walker Scobell stars as Percy Jackson, and Aryan Simhadri and Leah Sava Jeffries will play Percy's friends Grover and Annabeth, respectively.
Lin-Manuel Miranda also stars as the trickster god Hermes, while WWE Hall of Famer Adam Copeland plays Ares, the god of war.
"Percy Jackson and the Olympians" arrives on Disney+ Dec. 20, 2023.
Disney is the parent company of ABC News.