Get ready to dive back in because the official trailer for "Aquaman and the Lost Kingdom" is finally here.
The film, a sequel to 2018's "Aquaman," features the return of Jason Momoa as the titular DC superhero (a.k.a. Arthur Curry) and new king of Atlantis, as well as James Wan in the director's chair.
In the trailer, Nicole Kidman's character Atlanna, Aquaman's mother, warns him that returning villain Black Manta (Yahya Abdul-Mateen II) "must be stopped or a global meltdown is imminent."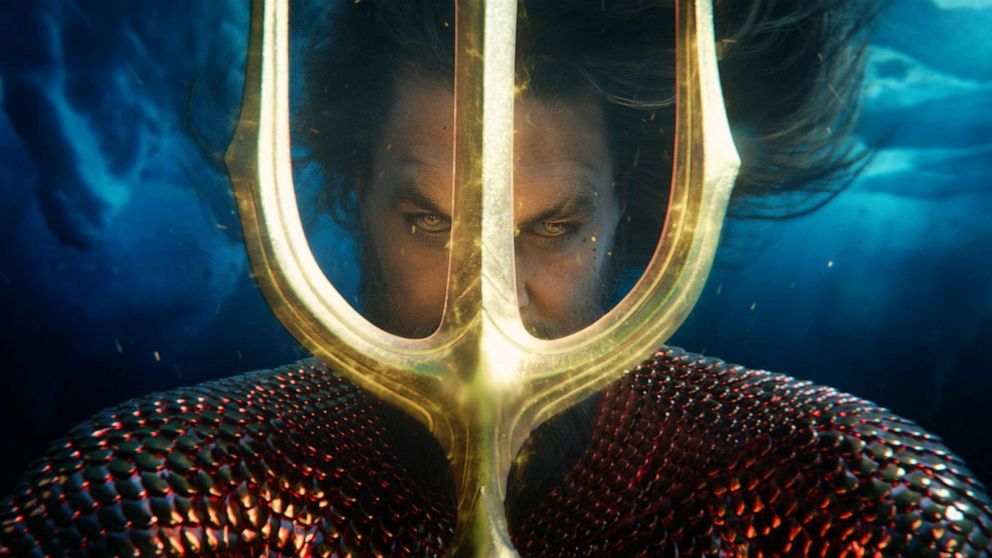 To best take on his nemesis, Aquaman reluctantly teams up with his brother, Orm (Patrick Wilson), who explains that Black Manta has the Black Trident, a weapon he says was a "curse" to the Seven Kingdoms during King Atlan's time upon the throne of Atlantis.
"The trident's dark magic is spreading," Atlanna says, with Orm explaining that Black Manta wants to "end the bloodline."
"I don't know what lies ahead, but we can't leave our children in a world without hope," says Aquaman, a new dad to a son he shares with Mera (Amber Heard), the queen of Atlantis.
Seemingly coming around to seeing his brother on the throne, Orm tells Aquaman, "You're not as bad at this as you think. If you lead, the Seven Kingdoms will follow."
According to the film's official synopsis, "Having failed to defeat Aquaman the first time, Black Manta, still driven by the need to avenge his father's death, will stop at nothing to take Aquaman down once and for all. This time Black Manta is more formidable than ever before, wielding the power of the mythic Black Trident, which unleashes an ancient and malevolent force."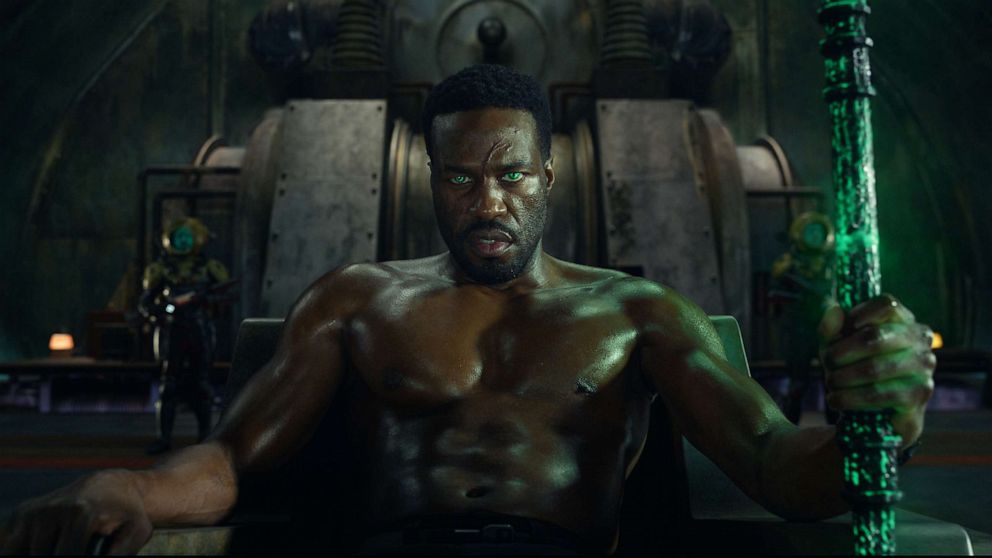 "To defeat him, Aquaman will turn to his imprisoned brother Orm, the former King of Atlantis, to forge an unlikely alliance," the description continues. "Together, they must set aside their differences in order to protect their kingdom and save Aquaman's family, and the world, from irreversible destruction."
Also returning from the first film are Dolph Lundgren as King Nereus and Randall Park as Dr. Stephen Shin.
"Aquaman and the Lost Kingdom" swims into theaters worldwide on Dec. 20.