A grandfather had a tearful reaction to a surprise birthday parade in celebration of his 100th birthday.
Peter Zagara, lovingly known as "Pop," was greeted by friends and family outside his Toms River, New Jersey, home on April 12. The centenarian's actual birth date is April 13.
"He was trying to get close and hug but I couldn't," grandson PJ Franovic of Hoboken told "Good Morning America." "He was definitely crying, overwhelmed -- he said, 'I never saw anything like that.'"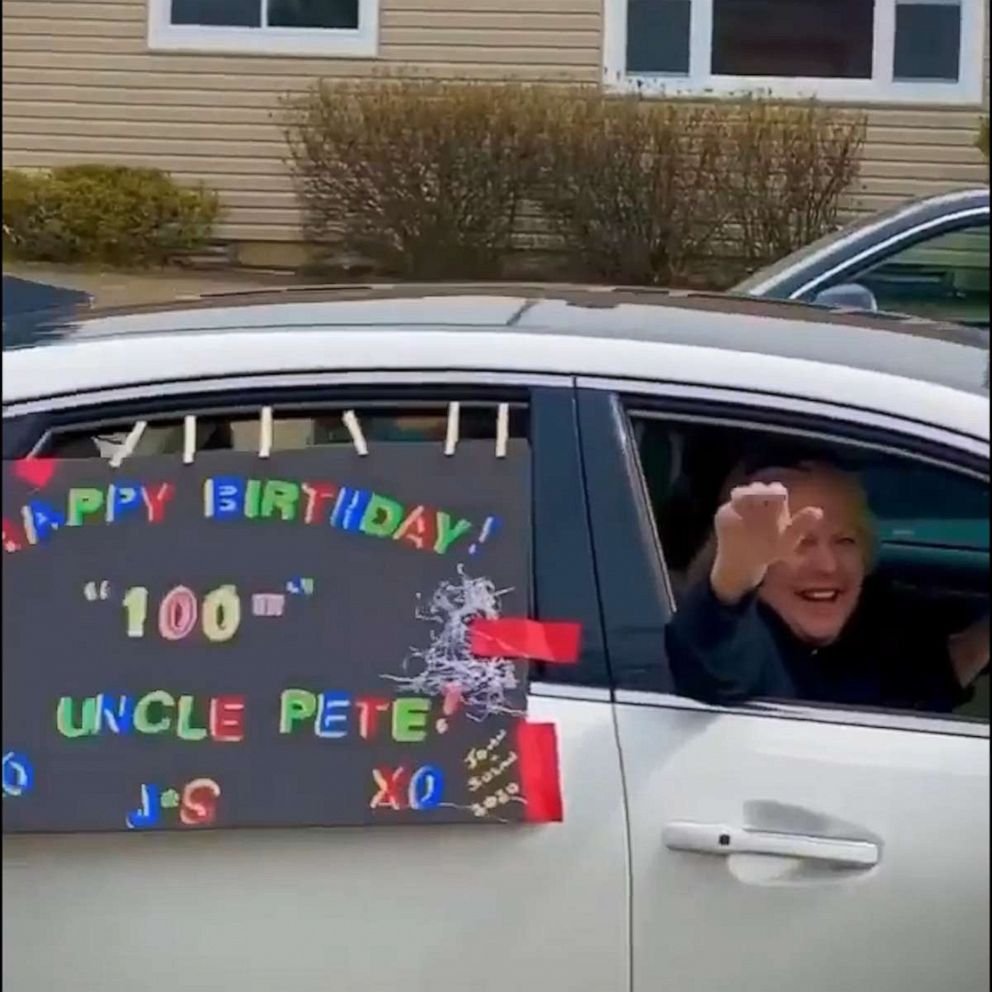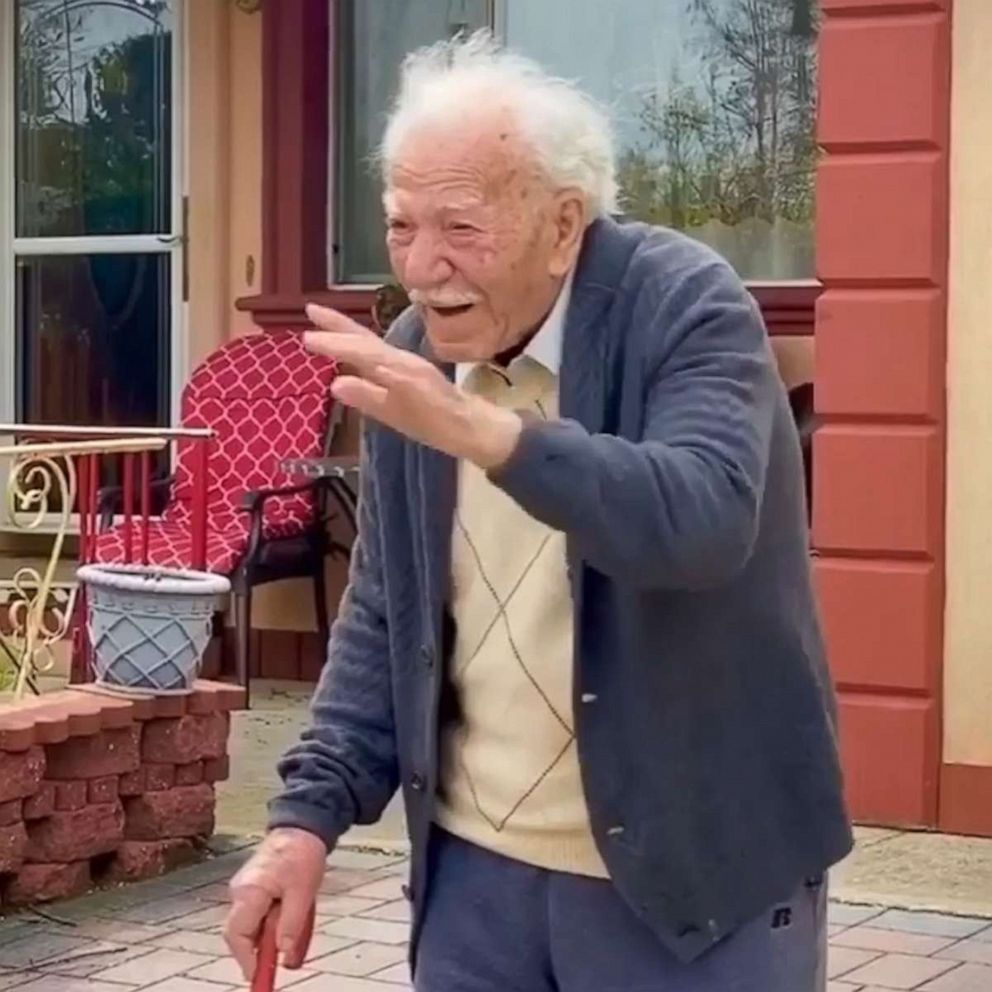 Zagara was born in Sicily and fought in WWII for Italy. He was a prisoner of war for five years in England, Franovic said.
Zagara and his late wife Grace had two children together. After she died, Zagara remarried a woman named Luda.
"I firmly believe he wouldn't have made it to 100 if it wasn't for her and the bond they have," Franovic said.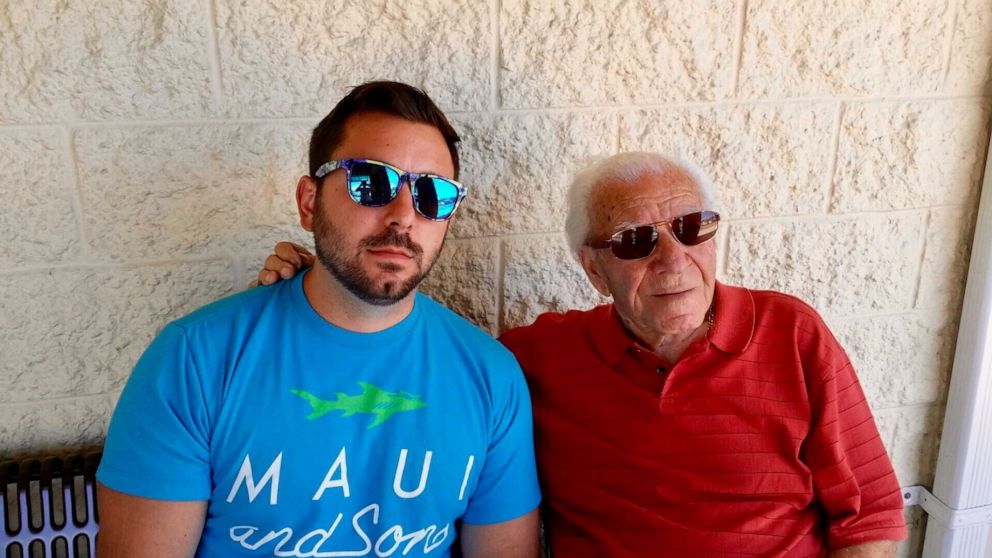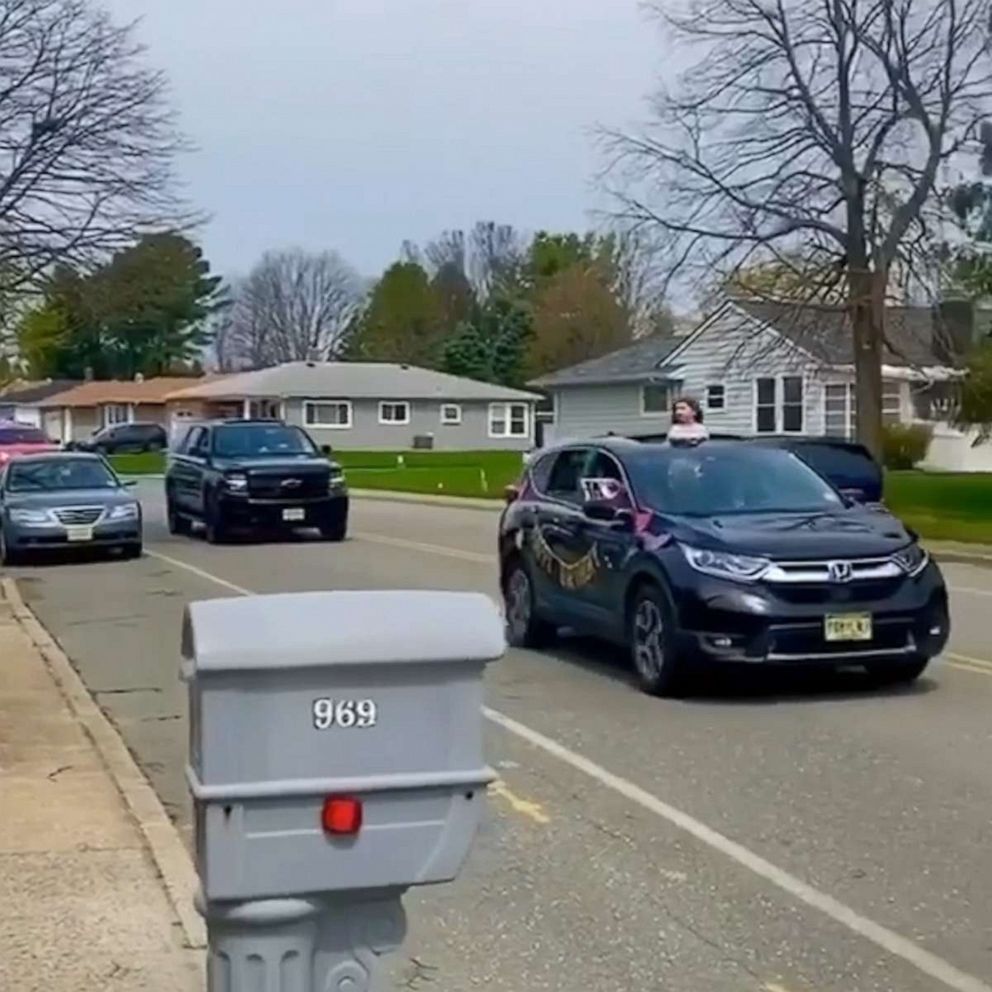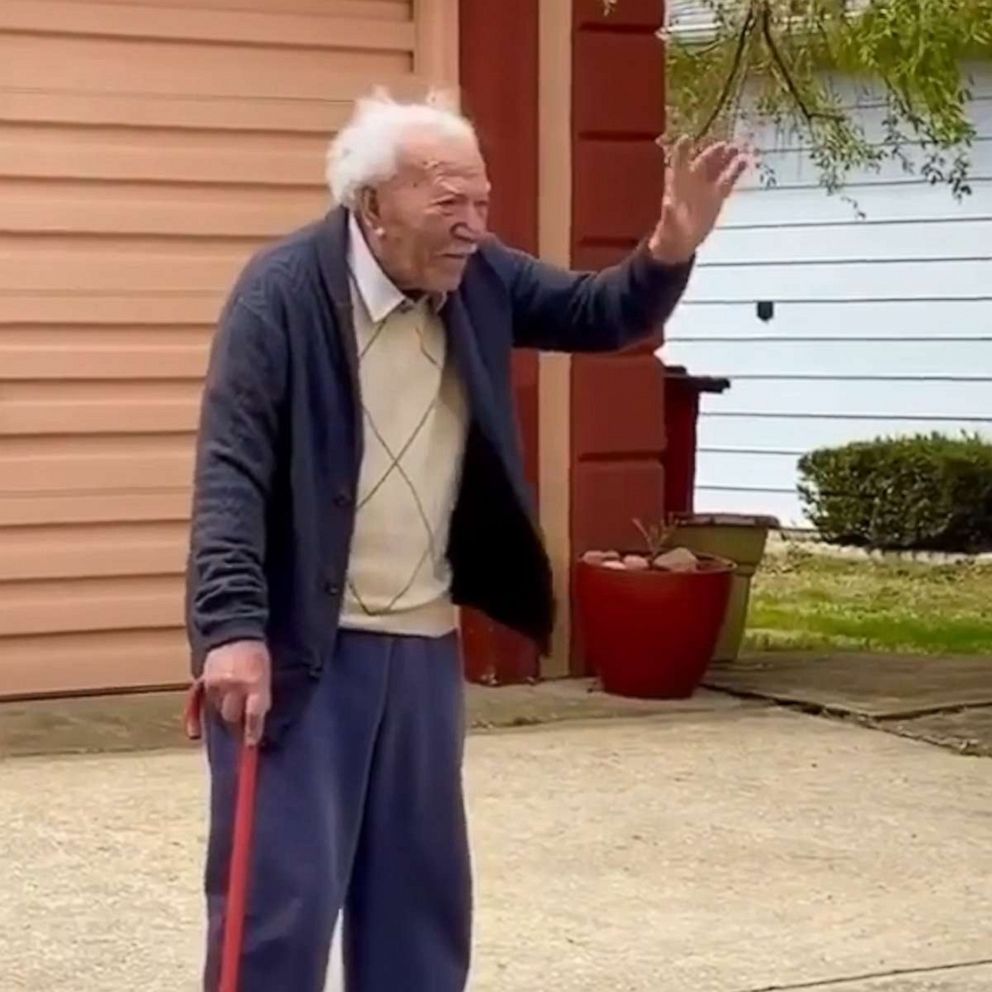 Franovic and his family had a 100th birthday celebration planned for Zagara, which they canceled due to the novel coronavirus.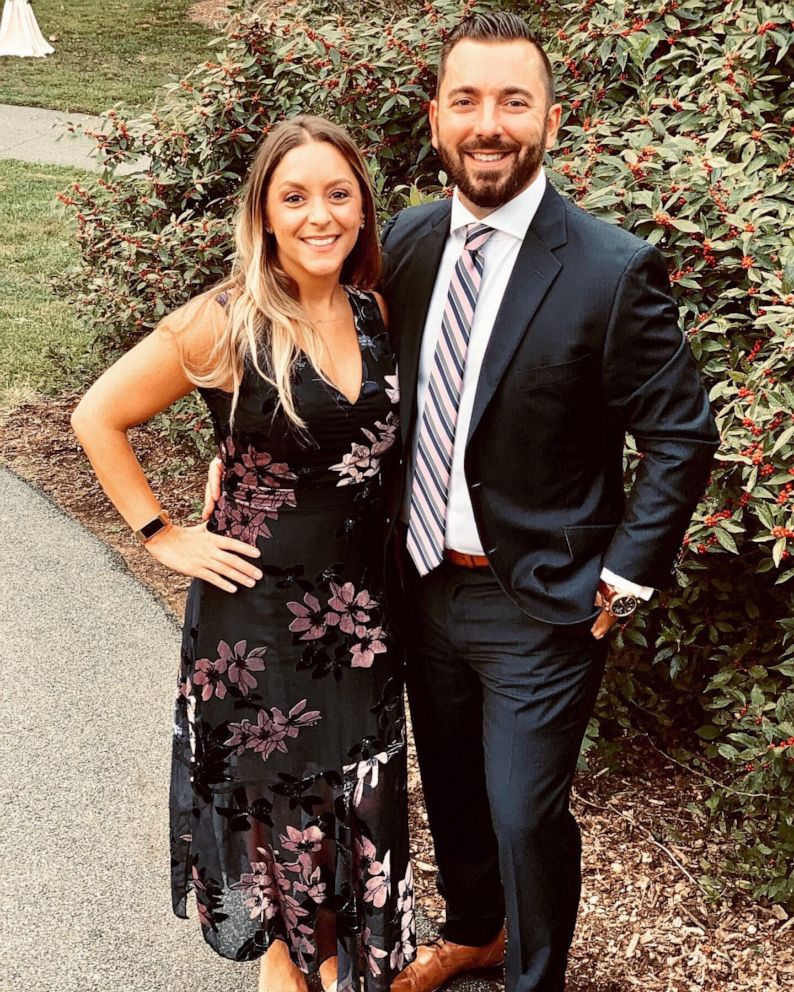 Instead, Franovic's sister, Stefanie, and his wife, Theresa Bufano, called loved ones and local fire and police departments asking if they'd be willing to participate in a birthday parade.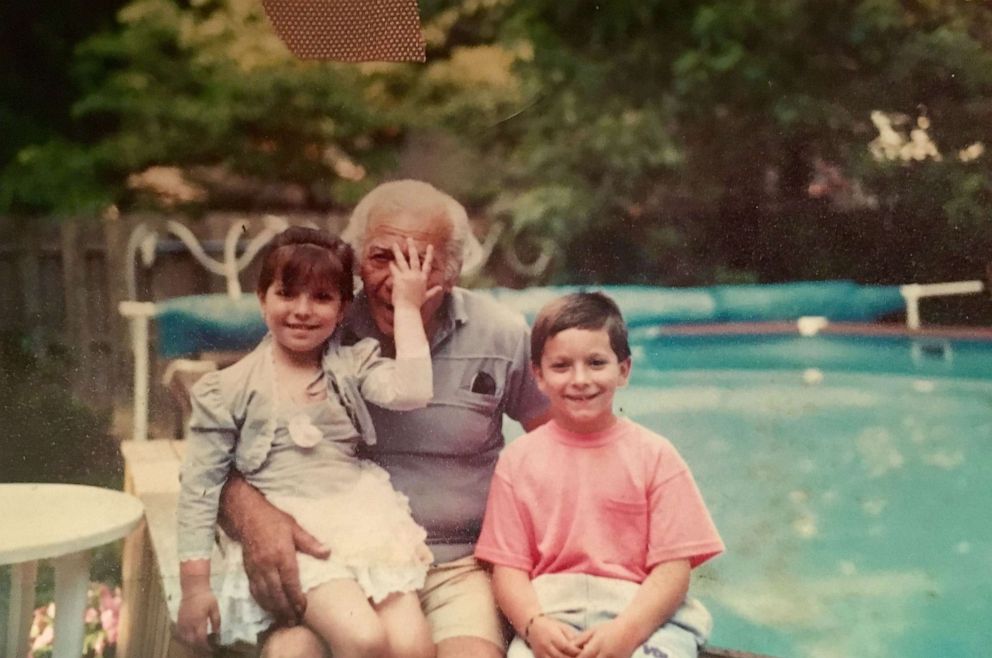 A fleet of cars drove by as Frank Sinatra and Dean Martin songs played. Franovic's video was shared by the popular Instagram account, @tanksgoodnews, where over 652,000 viewed the footage.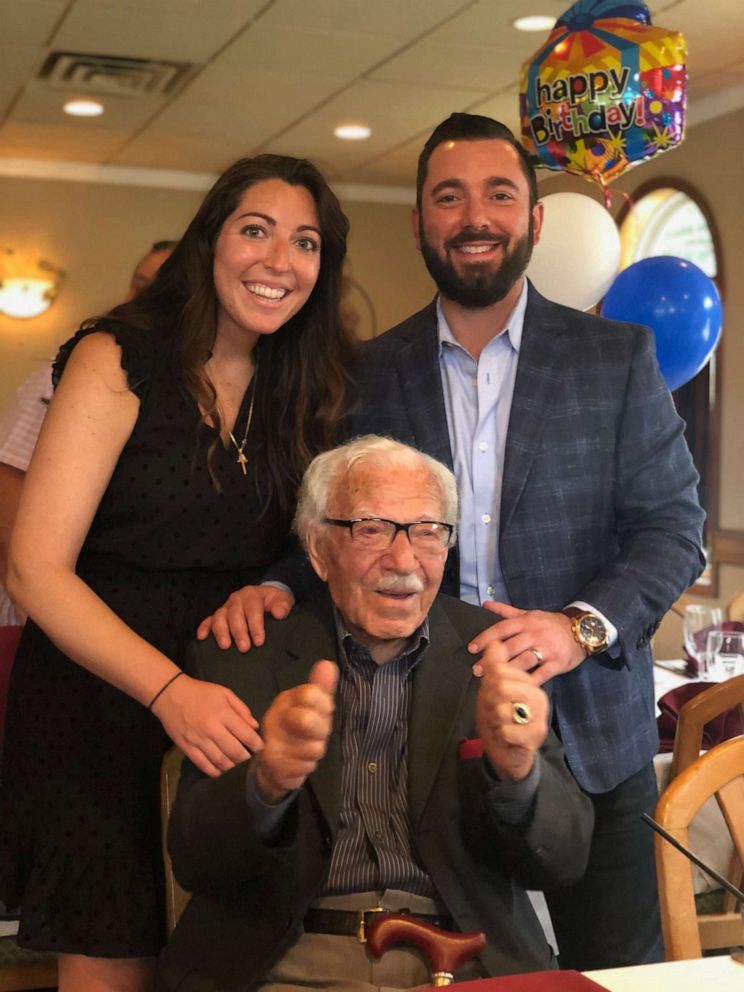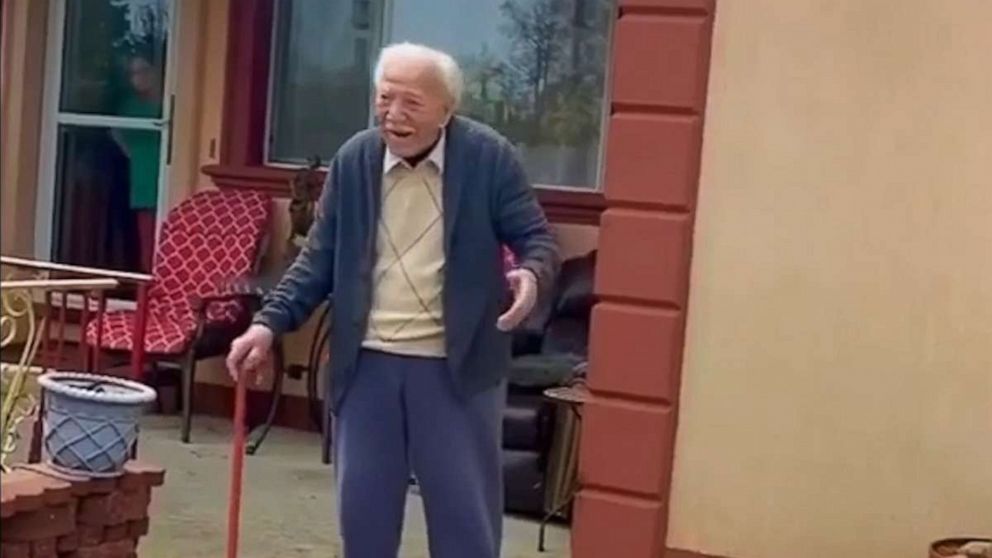 "He feels like a rock star right now," Franovic said. "He feels like it's his world and we're all living in it and that's how I want it to be."
Zagara is expecting his first great-grandchild from Franovic and his wife.