110 sick days donated to teacher whose 1-year-old is fighting cancer: 'Thank you for allowing us to be a family'
Sick days donated to dad whose daughter has cancer
An Alabama teacher and his wife are thanking his colleagues for donating their sick days to him as his year-old daughter fights cancer.
David Green's daughter, Kinsley Green, was diagnosed with leukemia on Oct. 22, 2018, and has been undergoing chemotherapy for it. Kinsley's mom, Megan Green, told "Good Morning America" that she wrote up a Facebook post asking other employees at Mae Jemison High School in Huntsville to donate their own time off after her husband officially ran out of sick days. After her post, David Green, 31, a history teacher and football coach, received a total of 110 days.
"Thank you for allowing us to be a family," Megan Green, 29, told "GMA." "Thank you for the little bit of normalcy these days have provided. Thank you for giving so selflessly. It honestly is a bigger blessing than I can put into words."
Kinsley has already finished three rounds of inpatient chemo and is expected to undergo two more rounds, after which she will undergo outpatient chemo for roughly another two years, her mother said.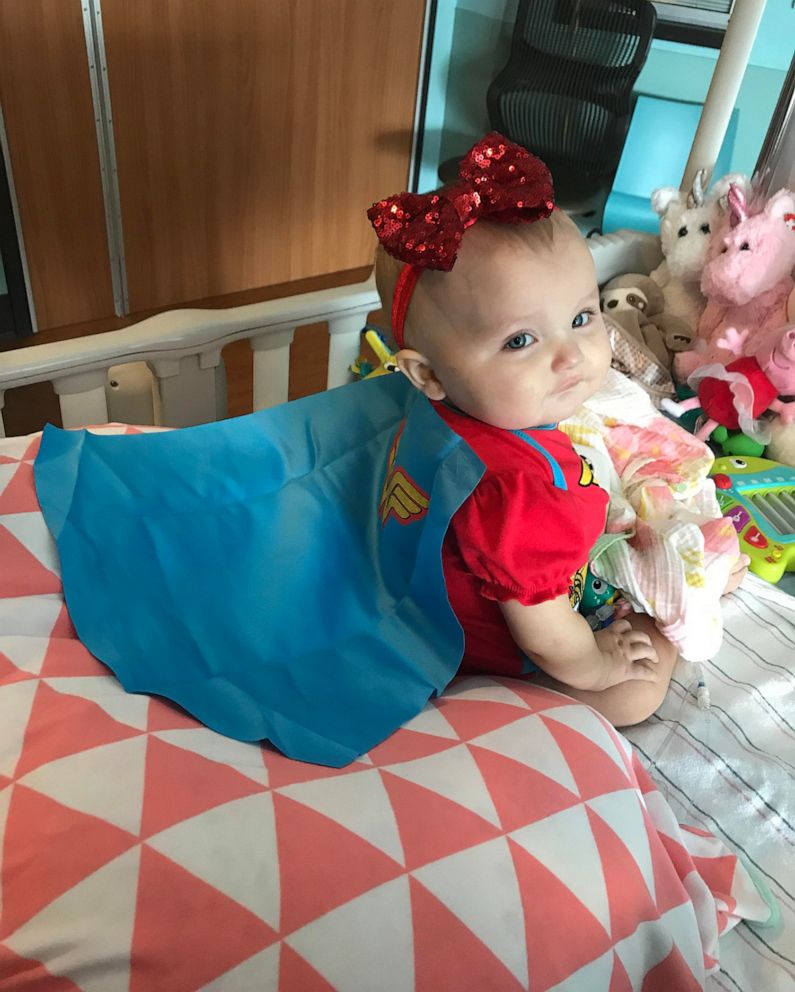 "Her treatment is really intense and she receives some of the same chemotherapy that adults get due to lack of research and funding for childhood cancer," Megan Green said. "[S]he has had several serious complications while receiving treatment, which requires both David and I to be here to care for her."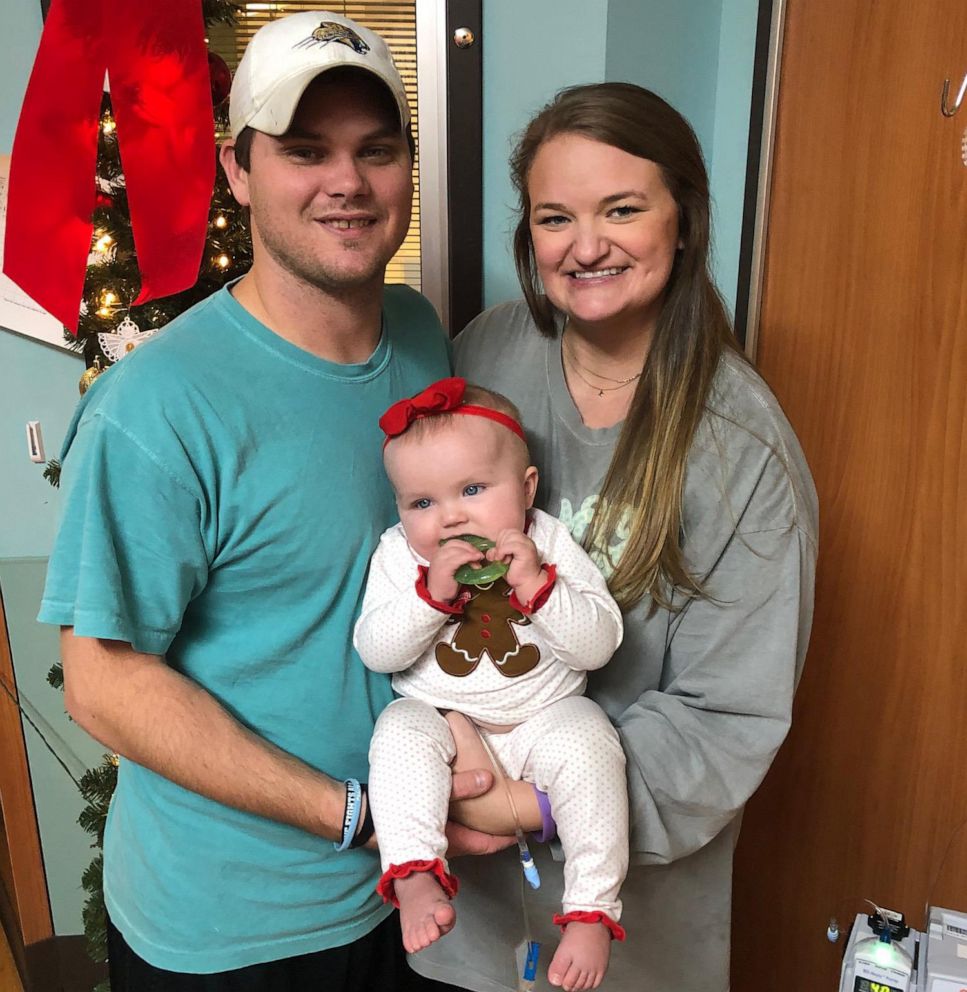 Megan Green said she chose to leave her own job since Kinsey's hospital treatment is two hours away from the family's home.
"I needed to be with her day in and day out," she explained, adding that David Green wanted to be in the hospital with Kinsley, too, despite running out of days off.
This led her to ask others to donate their off days on March 20.
"If you are a teacher in the State of Alabama and are in a position to donate a sick day we would greatly appreciate it!" she wrote on Facebook. "Kinsley is the biggest daddy's girl and needs him to be here as often as he can, so she would be so thankful for any donated days so she can spend time with her Daddy."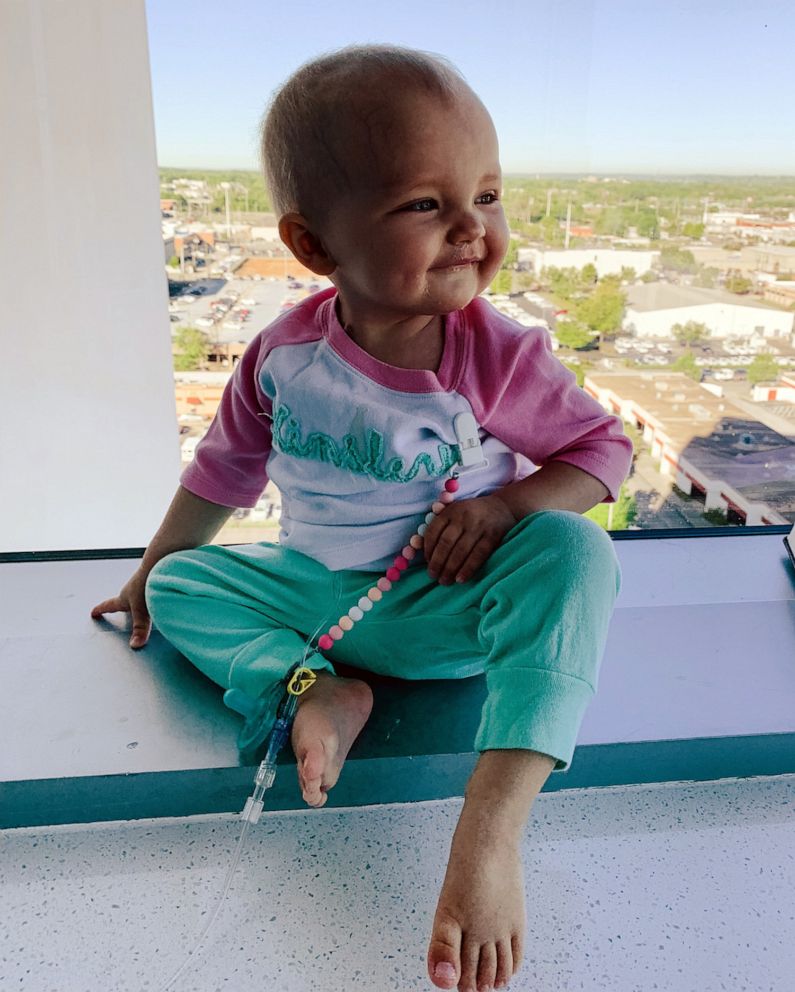 Megan Green said that without the sick days, David Green wouldn't have been paid and therefore, the family would've lost their health insurance.
Mae Jemison High School's principal Rachael McDaniel told "GMA" that people all over the state donated.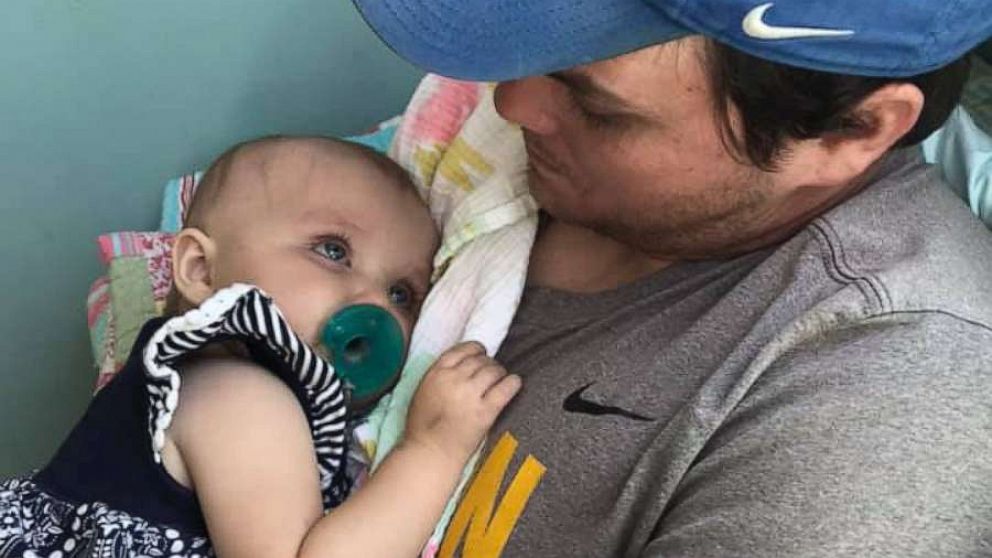 "Coach Green is a dedicated educator and coach," McDaniel said. "Even though he has been balancing the needs of his family, he has not neglected his duties at work at all. He still comes to work with a positive attitude, encouraging students and colleagues. His is optimism and attitude are felt by all around him. He is an inspiration to me and the rest of Jemison's faculty."