Dramatic 911 call from carbon monoxide poisoning
Fort Worth Fire Department/Facebook
A 12-year-old girl is being hailed as a hero for saving her family as authorities said carbon monoxide was filling their home in Fort Worth, Texas.
Jaziyah Parker knew something wasn't right when her mother and younger brother began passing out.
She called 911 and quickly asked for help.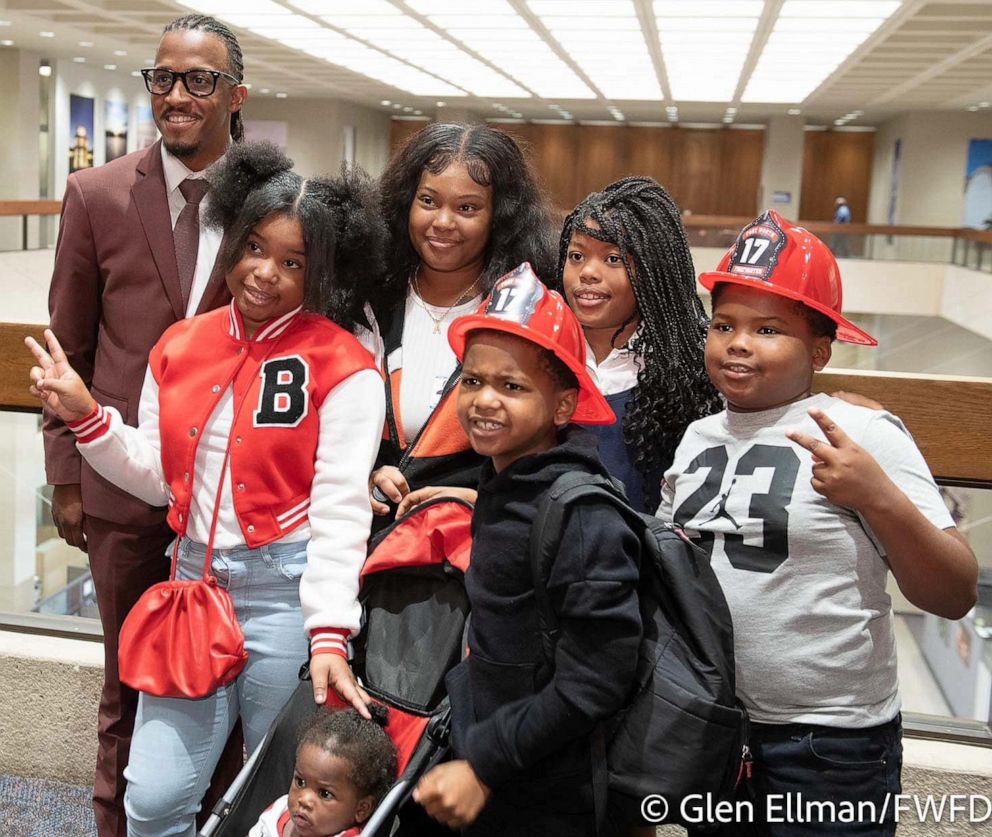 "Something wrong with my mama. Can you hurry up and come?" Jaziyah can be heard asking the dispatcher in a recording released by the department.
The fire department said in a statement to ABC News that if Jaziyah hadn't made the crucial call, her entire family wouldn't be alive today.
"At first, they were acting normal and when I came back to my room, they started screaming and throwing up and stuff and they started to pass out," Jaziyah recalled.
Accidental carbon monoxide poisoning causes at least 430 deaths each year, according to the Centers for Disease Control and Prevention.
Carbon monoxide can be very dangerous because it is invisible, has no smell or taste and it's hard to detect.
With Jaziyah's family, firefighters say the family accidentally left their car running in the garage.
"When a car is running in an enclosed environment, this is why people are more at risk of carbon monoxide exposure," emergency medicine physician and medical toxicologist Dr. Stephanie Widmer explained to "Good Morning America."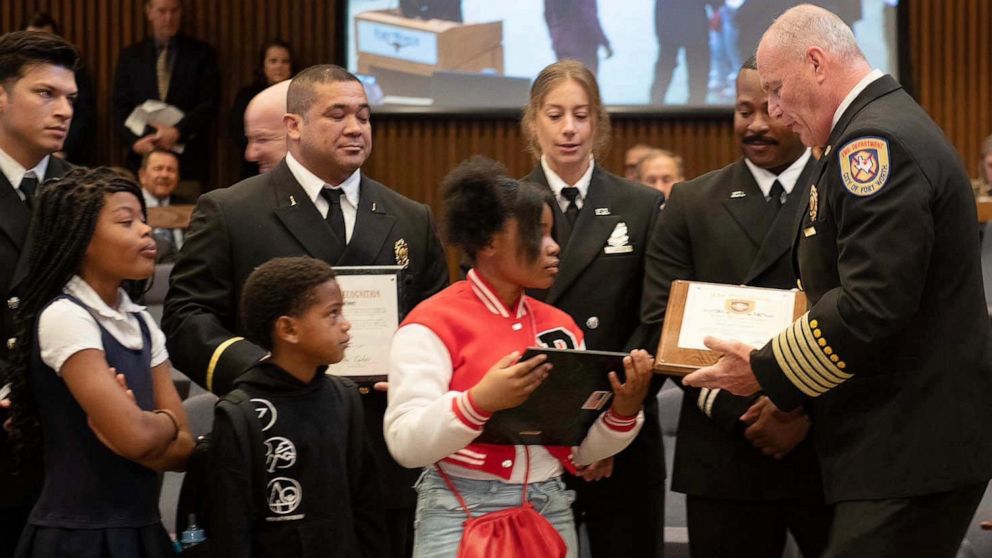 "Realizing [carbon monoxide poisoning is] what's going on is something that's very difficult. So that's why carbon monoxide detectors are vital. They're so important," Widmer said.
The city of Forth Worth honored Jaziyah on Tuesday for her quick thinking and bravery.
"I'm the one who is supposed to protect [my children]," Jaziyah's mother, Ariel Mitchell, said on Tuesday. "It's like I was the one getting protected by them."