Four sisters are expecting babies at the same time and they said it was all "a complete shock" and an unexpected coincidence they're excited to share together.
"I know so many people will say, 'You guys all planned this,' but with two of us having fertility help, definitely not planned. It's just, God works in mysterious ways," Jessica Hanna told "Good Morning America."
Hanna and her sisters Jordan Sutton, Jena Primsky and Jaden Lortz will all welcome babies this year.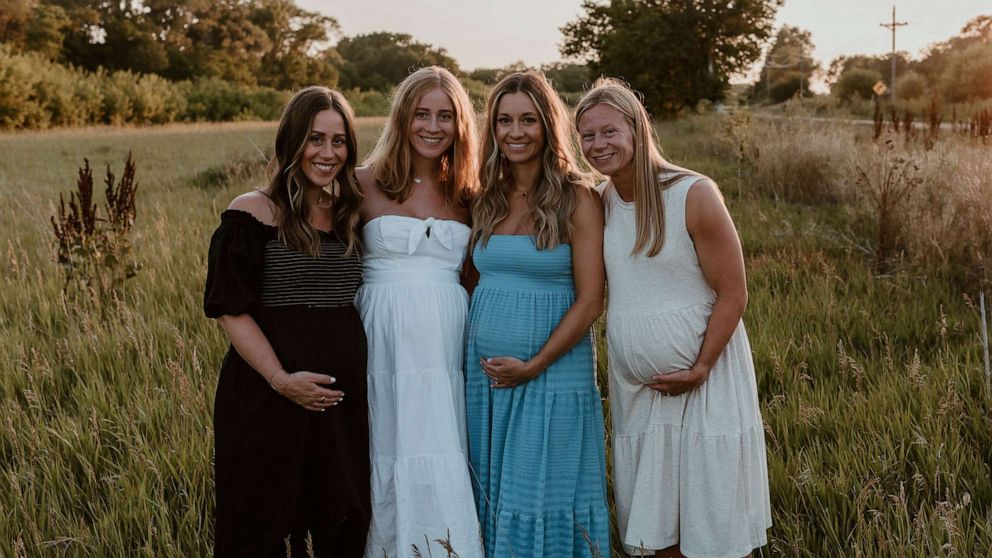 Sutton, 27, will be the first to welcome her baby in August with husband Dylan. The Suttons are waiting to find out their first child's sex.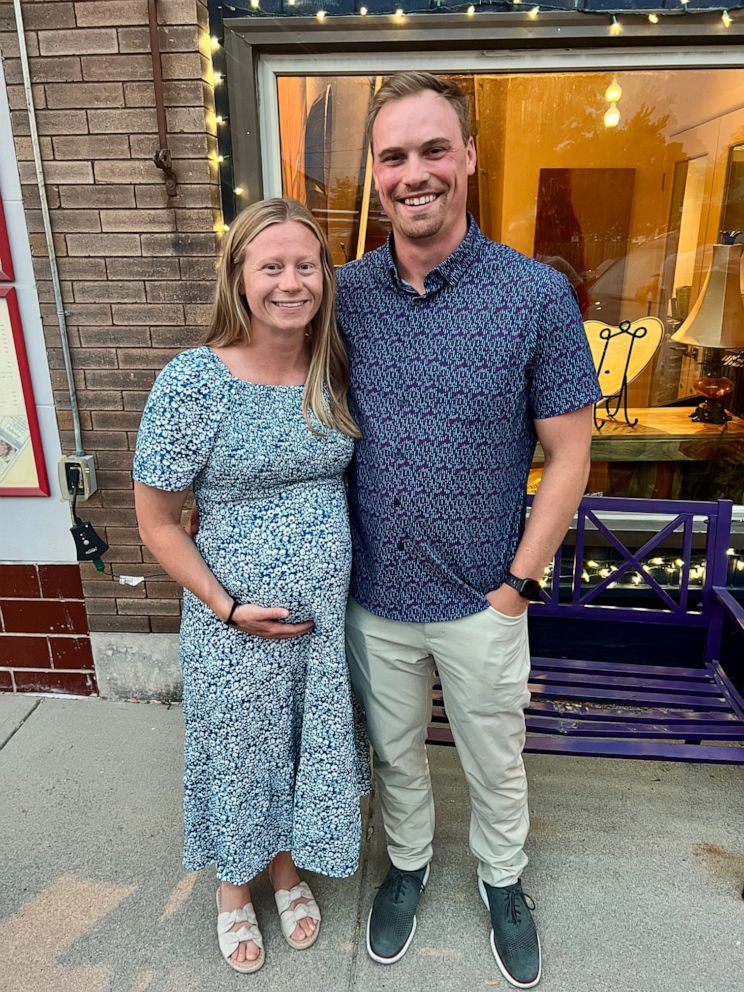 Next up will be Primsky, 33, and Lortz, 25. To add to the remarkable turn of events, the oldest sister and her youngest sibling happen to share the same due date of Oct. 1. Primsky and her husband Mike are expecting their second son, while Lortz, who will be a first-time mother at 25, is expecting a girl with her husband Jake.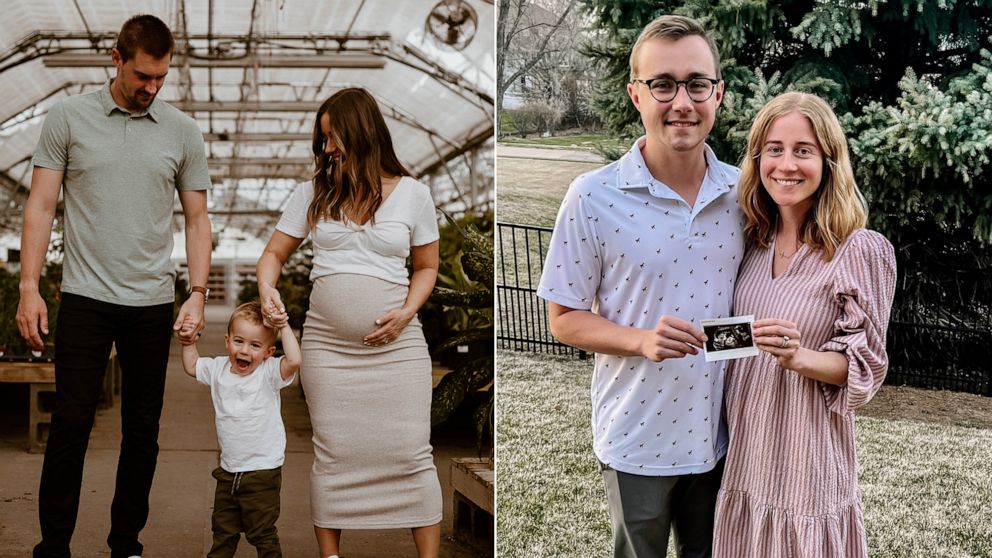 Hanna, who found out she was expecting in March, is due Nov. 11. She and her husband Nolan will welcome a baby girl the month before Christmas, when the sisters and their families plan on reuniting in Nebraska for the holiday season.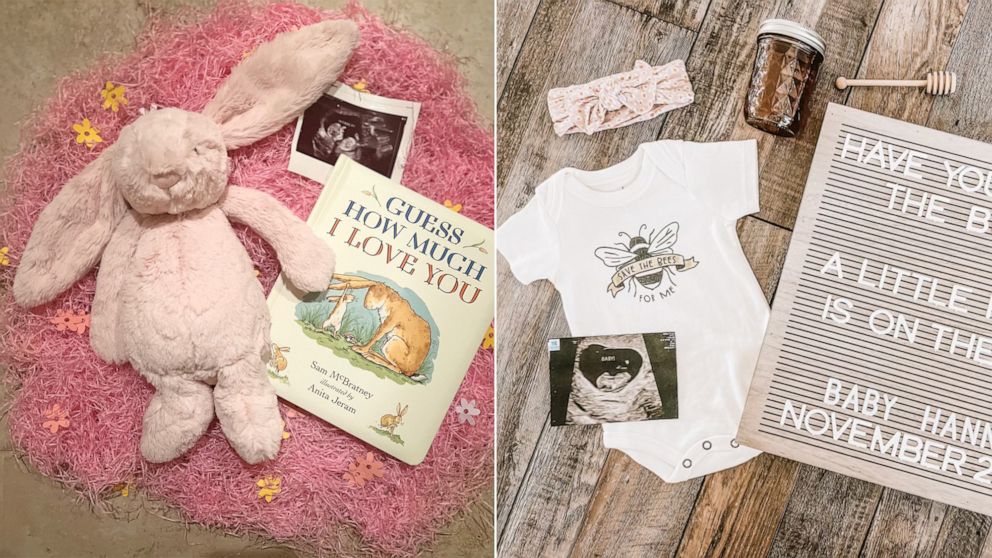 Sutton stayed mum about everyone's big news while Hanna was the last one to find out in April.
"It was kind of hard to know all the secrets for the longest. I guess I started something with getting pregnant first," Sutton said.
Hanna explained, "It was around Easter. I had little cookies made that said 'Baby Hanna, coming November 2023' and I gave that to Jena and Jaden before we had dinner on Easter, and they were both kind of like, in shock."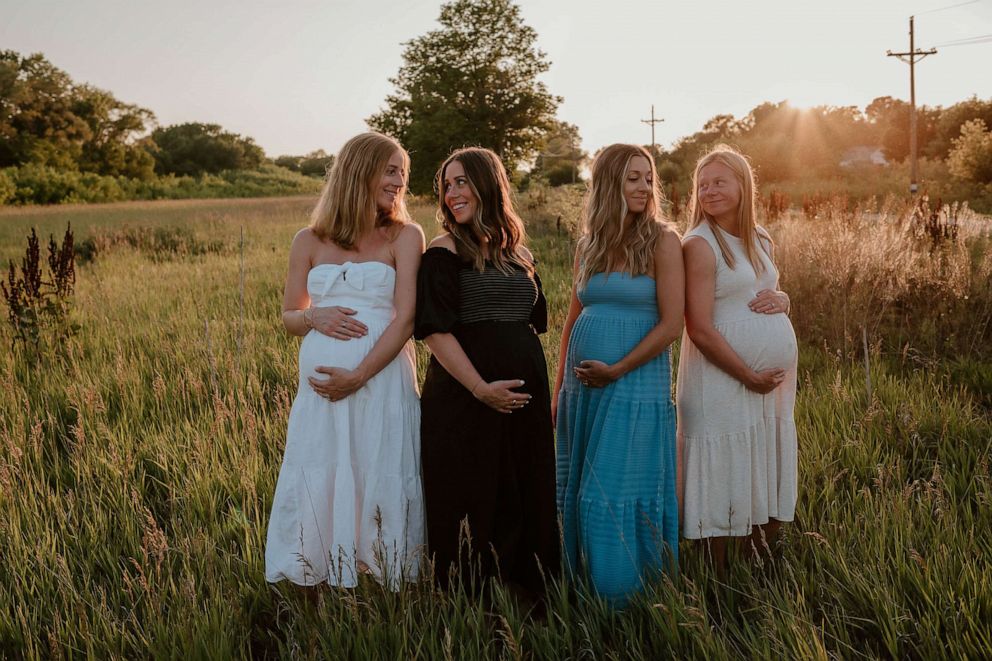 Primsky said that their mother also knew everyone was expecting during the holiday. "She shared it with all of us and we opened up these eggs and it had a picture of us on it that said, 'All of my babies are having babies,'" she said. "It was madness. It was so fun."
Added Hanna, "I didn't believe it. I didn't think Jaden was trying as soon, and same with Jenna, so it was just like mind-blowing."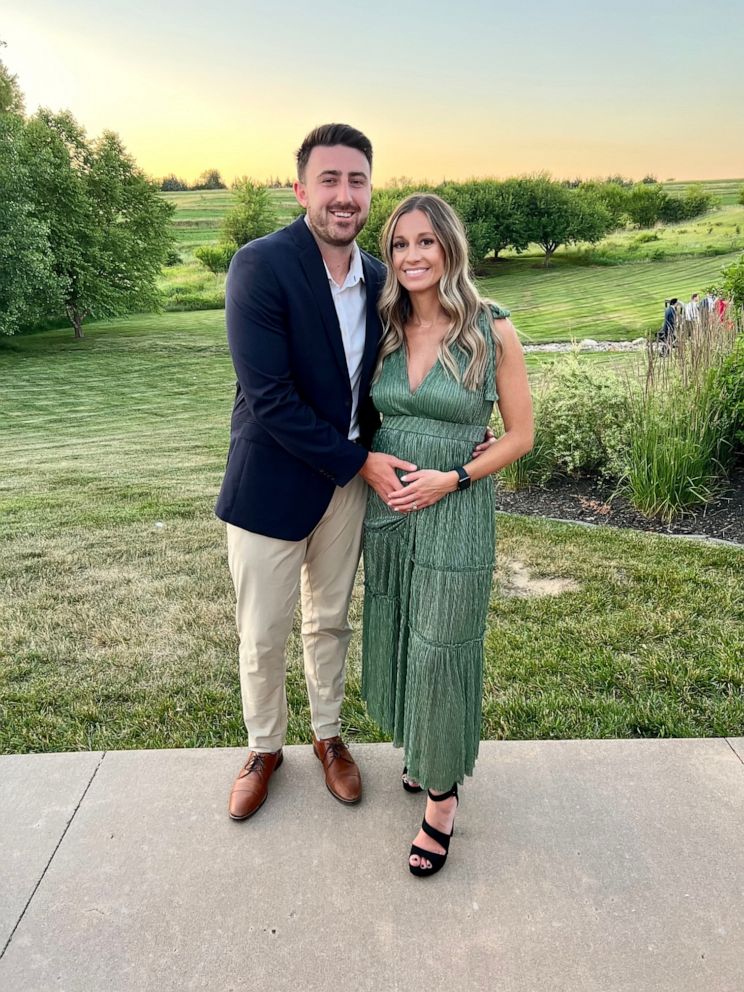 The sisters, who all grew up in Dallas before their family moved to Nebraska, live in multiple states -- Lortz lives in Texas, Primsky lives in Colorado and Sutton and Hanna both live in Nebraska -- but they're still in close contact with a group chat they've dubbed "Bumpin.'"
"We always send memes or recipes or whatever we're craving," Hanna said. "Like we go to a doctor appointment, we tell each other how that went."
Lortz added that she thinks being pregnant alongside her siblings seems to have strengthened their sisterly bond as well.
"When I was really little, Jena and I were really close. We have quite an age gap but she was always that big sister taking care of me when I was baby," Lortz explained. "Jordan and I grew up going to school together, playing sports together. And then Jessica and I actually lived together when I was in college. So, each stage of my life, I kind of have a separate bond with each of them. But this experience, with all four of us, is way different. I think it's brought us closer together in a different way."
As the sisters get ready to meet their little ones, Sutton said their excitement has also continued to grow.
"It's just a very surreal feeling knowing that we're gonna have all these kids super close together. We grew up with a super big family with 35 cousins, so it's just kind of a dream come true with having our own kids now being able to grow up together this close. It's just crazy," she said.