— -- It may be the greatest love story of all time.
Not Romeo and Juliet. Mickey and Minnie.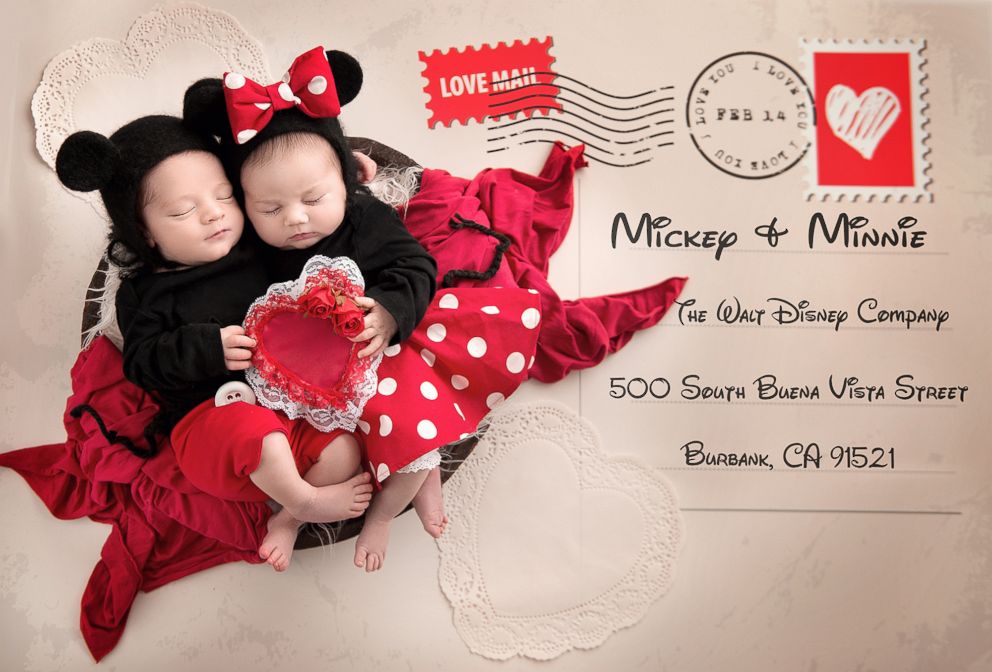 And what sweeter way to celebrate Valentine's Day than with a photo shoot of adorable babies dressed as the famous mice?
California-based photographer Karen Marie of Belly Beautiful Portraits told "Good Morning America," "I remember seeing Mickey and Minnie with their noses touching -- butterfly kisses -- on a Valentine's Day card and that is what sparked my inspiration for this session."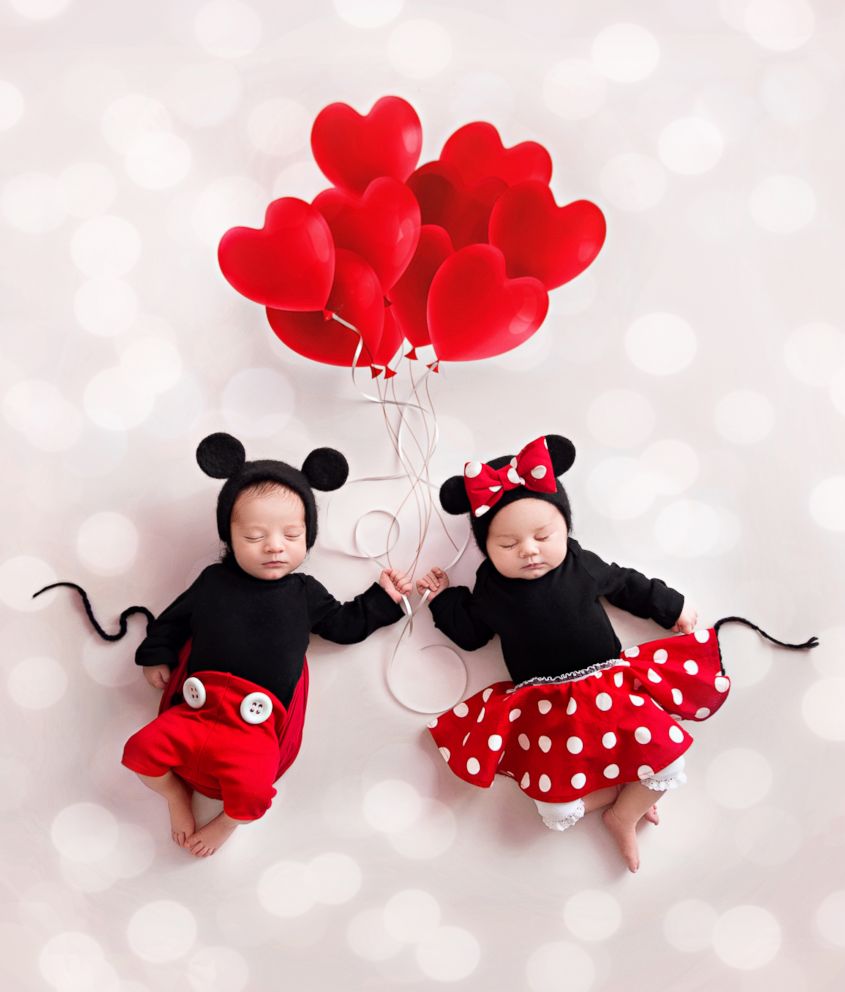 The photographer has become famous for her interpretations of babies as familiar Disney characters. She's posed newborn princesses and the tiniest Peter Pan and Tinker Bell. But this is her first work inspired by the most iconic characters of all.
"They are the faces of Disney," she said. "Sooner or later it had to be done! I definitely have more ideas for Minnie and Mickey in the near future."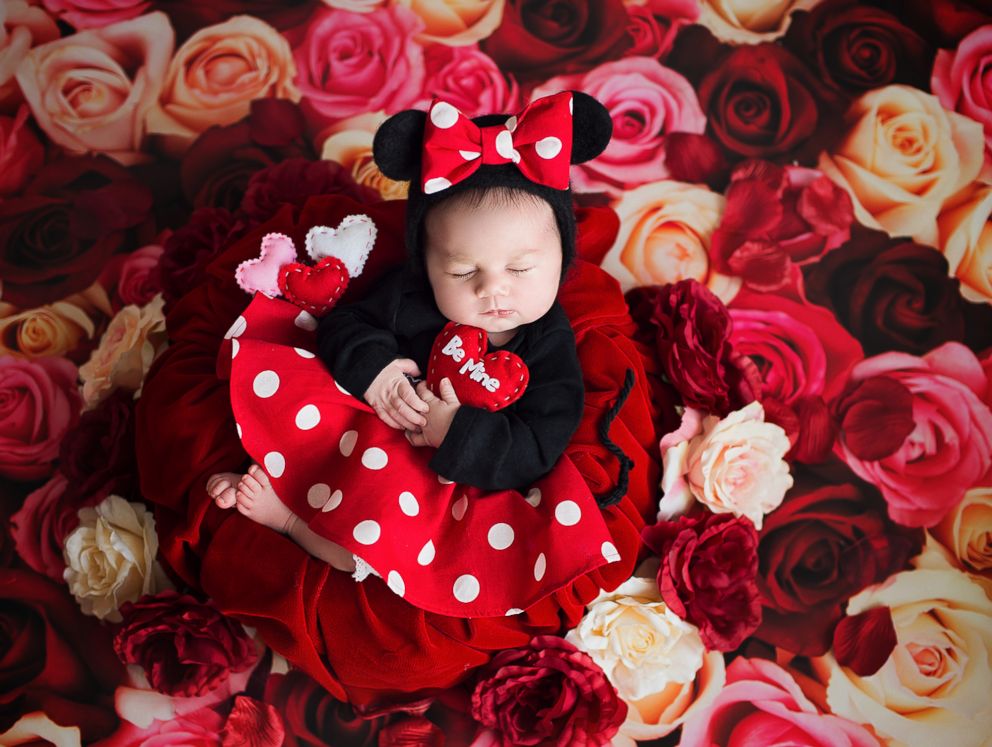 Marie used existing clients instead of models for this shoot. "Minnie's mom had expressed that she would love for her baby to take part in one of our Disney shoots and while in her newborn session, I saw those long, lush eyelashes and immediately said, 'This is Minnie!' Mickey's parents were in that same week and again it was immediate … 'This handsome boy was my Mickey.' Within 72 hours I had created my sets and conducted the shoot."
Both babies, she said, slept through the entire shoot.
It was their cooperation that gave Marie the most surprising shot of all which was "when we got Mickey to hold a dozen tiny roses to give to Minnie."
The perfect expression of love on Valentine's Day.
Disney is the parent company of ABC News.