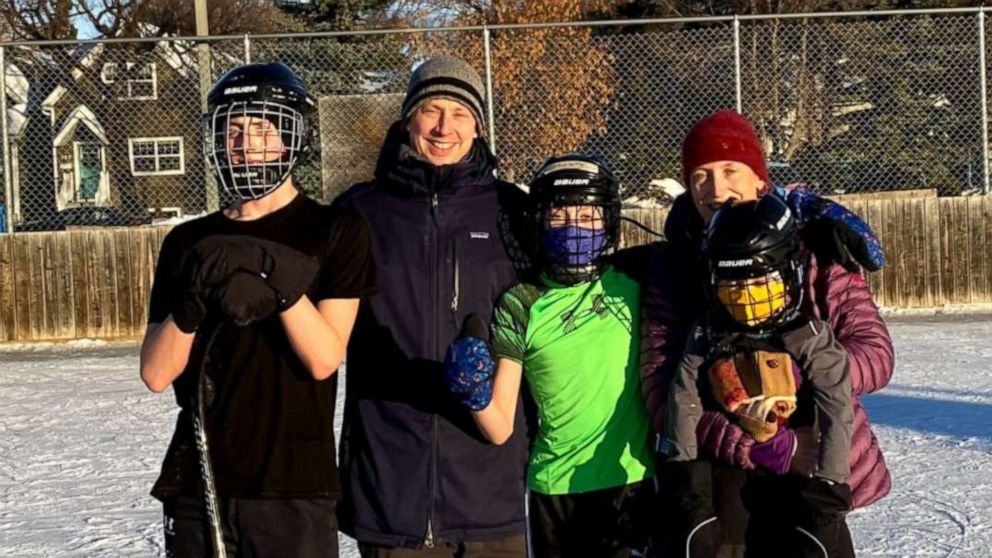 When a mother on Aaron Genest's team requested a reduction in her work hours to help her kids with remote learning, Genest shot her down -- for the best reason.
The dad of three is an applications engineer manager at Siemens Software, an industrial software company. In a now viral Twitter thread, Genest wrote, "An employee came to me last week and asked to move to 80% time. Her husband, she said, was taking on some extra responsibility and they were having trouble keeping the kids on track during remote learning. I said no."
He went on to say that while his employee gave very valid reasons, her base assumption was "wrong."
"The assumption was that we should expect the same thing of our work lives now in terms of productivity and time commitment that we did with pre-COVID," he wrote.
Which, as many parents but fewer employers have come to realize, is impossible.
Genest told "Good Morning America" he feels "lucky" to work at a company that empowers him to find flexible solutions to balance the demands of work and home, especially during a pandemic. It was that empowerment that enabled him to work with his employee to ensure productivity and allow her to block off time on her calendar when she needs to.
"No, you can't become one of the women earning less because of COVID. No, you can't sacrifice your career advancement because of a perceived lack of productivity. No, you don't need to feel guilty about taking the time to make sure your kids are learning," he wrote on Twitter.
He told the story on social media, he said, to "highlight the challenges that women often face in the workforce. I had the intuition that it wasn't something that every workplace supported, and wanted to showcase the larger impact to women."
The reaction to his thread, he told "GMA," has been "overwhelming."
"I never imagined that it would touch as many people as it has," he said. "People have written in with stories stretching back 40 years, talking about pregnancy support, child rearing, family conflicts, elder care and physical and mental health. Many stories are uplifting, talking about bosses who have been unbelievably supportive or workplaces with great teams."
"But others are sad," Genest added. "People are too afraid to discuss challenges with their boss ... stories where people have been unable to leave abusive employers. It's been heartbreaking and uplifting but universally overwhelming."
He hopes it also shows possibility.
"While we've all seen lots of news articles on the exodus of women from the workforce thanks to the pandemic, there haven't been many stories about what can be done about it," he noted. "This was a single, small example of what we can do, whether we're a boss, and employee, or a team member."