After 72 days in the hospital with COVID, this dad is finally coming home
Catholic Health's Mercy Hospital
A father who spent months fighting COVID-19 has reunited with his two young daughters.
Alfredo Hercules was hospitalized at Catholic Health's Mercy Hospital in Rockville Centre, New York, for 72 days. On Wednesday, the 39-year-old was discharged and able to hug his daughters Isabel, 9 and Safiah, 7, for the first time since early January.
"It was very stressful being away from all my girls," Hercules said of his daughters and wife Jamila.
On Jan. 3, he began experiencing flu-like symptoms. On Jan. 11, Hercules was admitted to Mercy Hospital and diagnosed with COVID-19 pneumonia, the hospital confirmed to "GMA."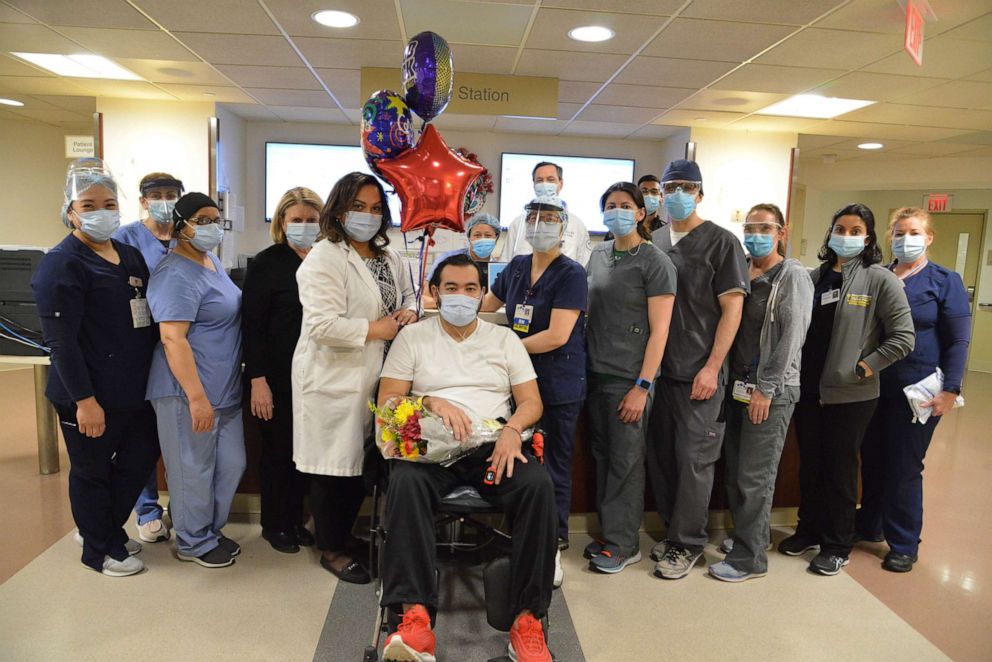 Hercules was otherwise healthy prior to COVID-19 and said he does not know how he contracted the virus.
Hercules was cared for by staff in various departments, including acute care, critical care, respiratory, emergency, inpatient rehab and more.
Dr. Perry Stein was one of the doctors who cared for Hercules.
"Alfredo was in bad shape when he came to us," Stein said in a statement. "When you have COVID-19 and it affects your breathing, it can be torture but Alfredo pushed himself every single day."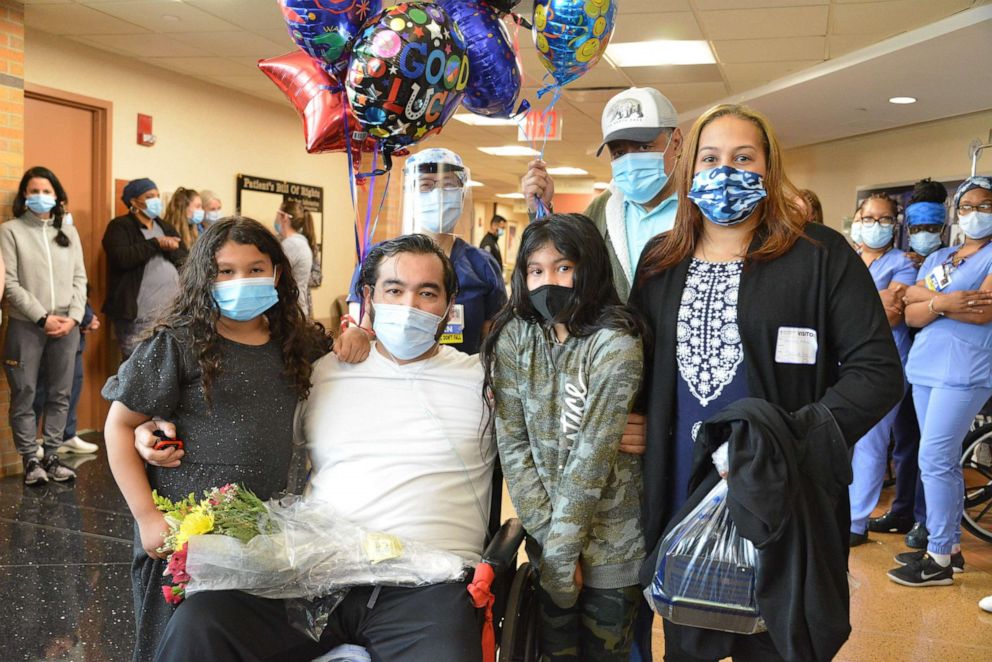 Stein went on, "He showed incredible perseverance and resilience and I give him full credit for pushing himself to this point."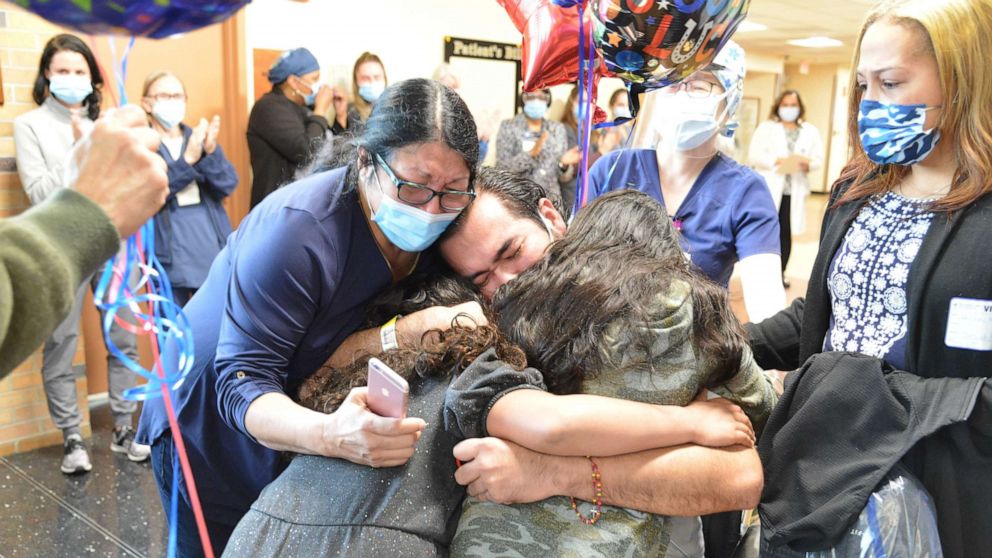 Hercules was discharged on March 24, though he is still recovering and was sent home with an oxygen tank.
Before exiting the hospital, Hercules was given a celebratory send-off.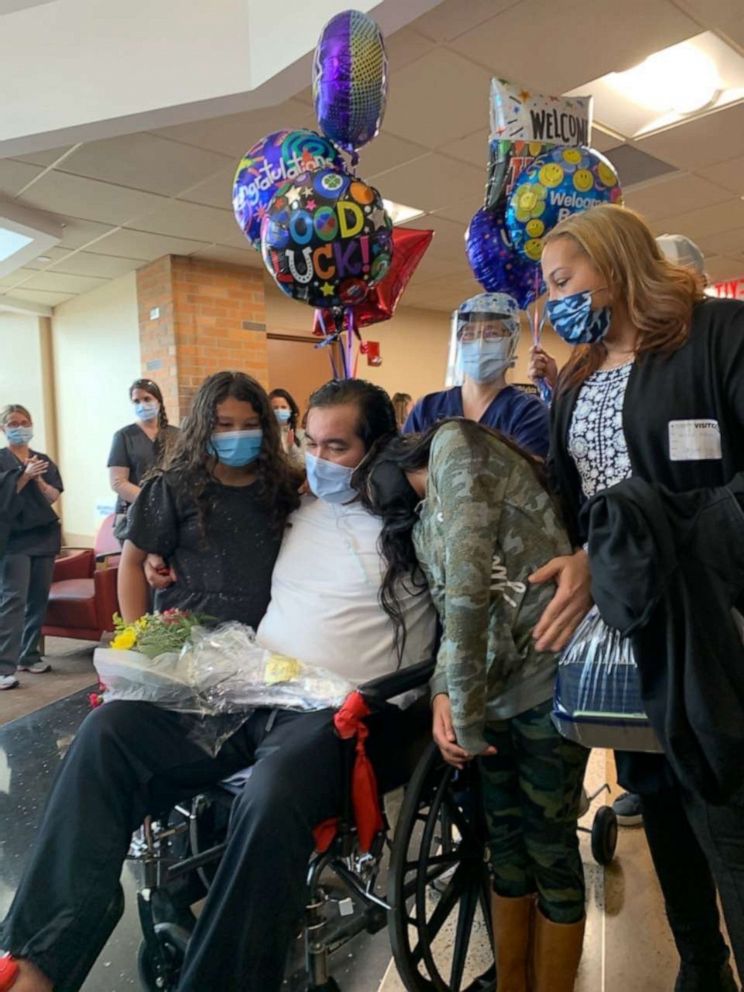 Alfredo is looking forward to celebrating his daughter's upcoming birthdays, eating a home-cooked meal and enjoying the spring weather.
"When you are away from home for so long, you start to miss the little things you took for granted," he said.