Summertime is finally here, and while summer fun might look a little different than it has in years passed -- virtual camps, social distancing, maybe even wearing masks -- "Good Morning America" is here to make sure your kids don't miss a beat when it comes to summer fun.
To help parents and families over the summer, "GMA" is curating resources and highlighting activity ideas, projects and partners that families can utilize to keep the fun going all summer long. Whether it's museum classes, online camp, outdoor ideas, rainy day activities, "GMA" has you covered.
We'll be sharing tips and tricks from all summer long: from how to ride a bike to how to have fun cooking with kids. We've tapped parenting influencers and experts in each field and invite you to follow along for the best summer ever.
To get you started, we've compiled a list of links we love to spark creativity when it comes to your kid. He loves art? Got it. She loves "Star Wars"? Check. We'll be adding resources to "GMA Summer Camp" all season long so don't worry if you hit a wall -- there's always something new and fresh waiting to be discovered.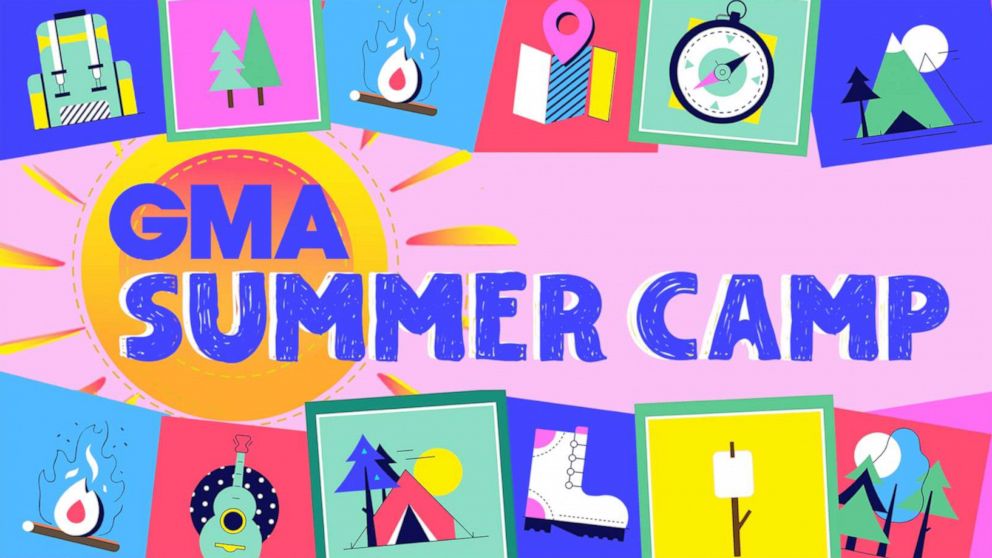 Arts & Crafts + DIY
Draw with Pixar : Learn to draw fan-favorite characters with Pixar artists and share your own creations on social media with the hashtag #DrawWithPixar.
Kids classes: Stream some of the most talented artists for your kid to watch and sing along with at home. Find classes and events for babies, toddlers, kids and families.
Skateboard Spirograph: Grab a skateboard (or exercise ball, etc.), some giant paper, markers, and a friend to make a masterpiece on wheels.
Cooking & Baking
Culture cooking: Choose from a number of recipes from around the world. Then explore some tasty traditions from different cultures.
Churray, it's Disney Day: Create #DisneyMagicMoments at home with Churro Bites. This recipe is inspired by the delicious snack that can be found at all of the Disney parks across the globe.
Facebook live cooking classes for kids: Spend some quality family time together leveling up your chef skills by joining a virtual cooking class or watching the recording.
DIY yogurt time : Help the environment and make your own homemade yogurt with this easy recipe.
Performing Arts
Storytime with the stars: Watch and listen to the stars behind your favorite Disney characters read storybooks from home.
Hakuna Matata: Bring theater to your living room with the Lion King Experience, which features an immersive curriculum on theatrical processes including playwriting, directing, designing, technical theater and more.
Virtual Field Trips
Yosemite: Discover Yosemite Valley's mountains, meadows and waterfalls in this virtual tour that's as close to breathtaking as one can get without being there.
Go to the Galapagos: Virtually visit the beautiful island home to many amazing animals.
A day aboard the International Space Station: Follow astronauts on the International Space Station in a series of videos where they explain their fascinating daily routines.
Get outdoors
"Star Wars" Jedi workout: Use the force of your muscles on this Jedi-inspired workout.
Treasure hunt: Make a treasure hunt for a family member in your home, your yard, or a nearby park. Stash cryptic clues to guide the hunter.
Tennis at home: Delve into tennis tips, fun activities, and tennis-themed educational content to keep everyone in the family active.