A grandmother and grandfather traveled 140 miles for a seconds-long curbside celebration in honor of their grandson's birthday.
Steve and Shelley Murphy, also known as "Papa" and "Bana," recently surprised 4-year-old Murphy Stammer, in Des Moines, Iowa, as 20 cars lined up during the pandemic.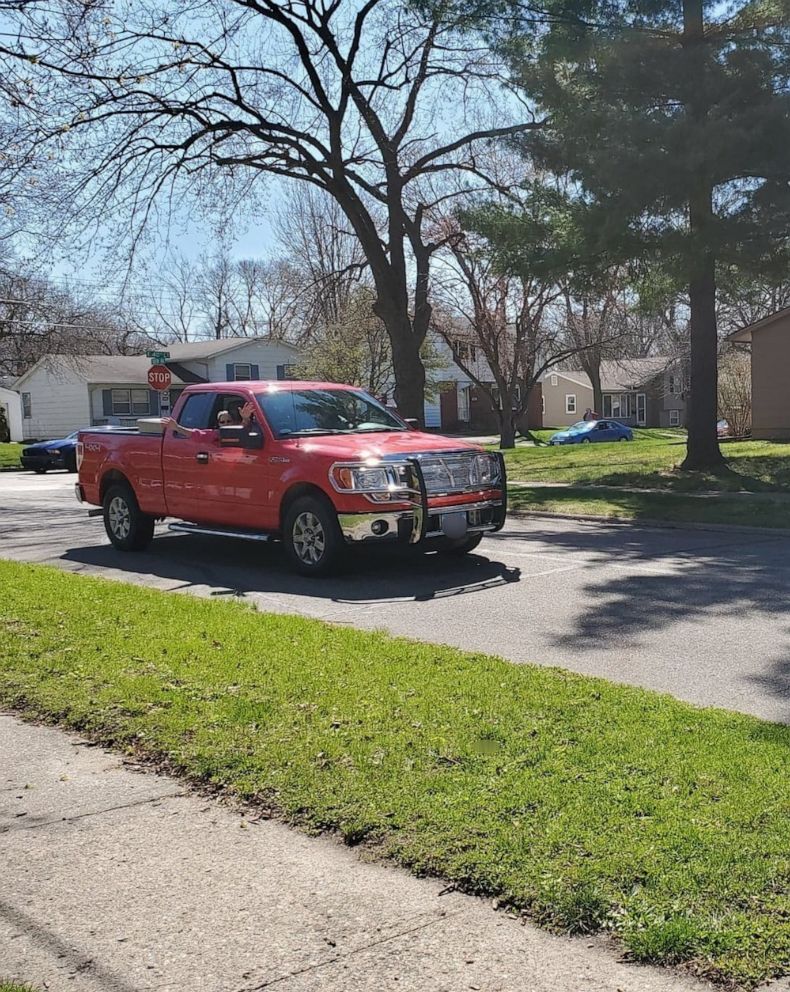 "As soon as he saw the truck, he said, 'Papa!'" mom Mary Ann Stammer told "Good Morning America." "It didn't surprise me at all that they would make the trip. That's just who they are."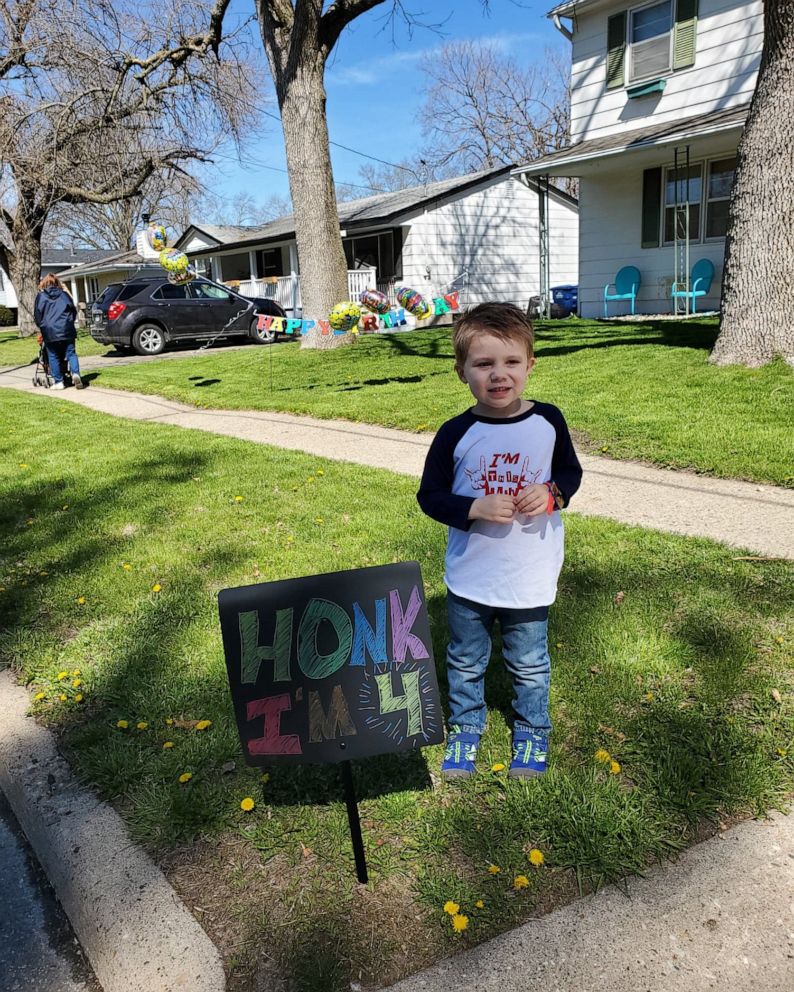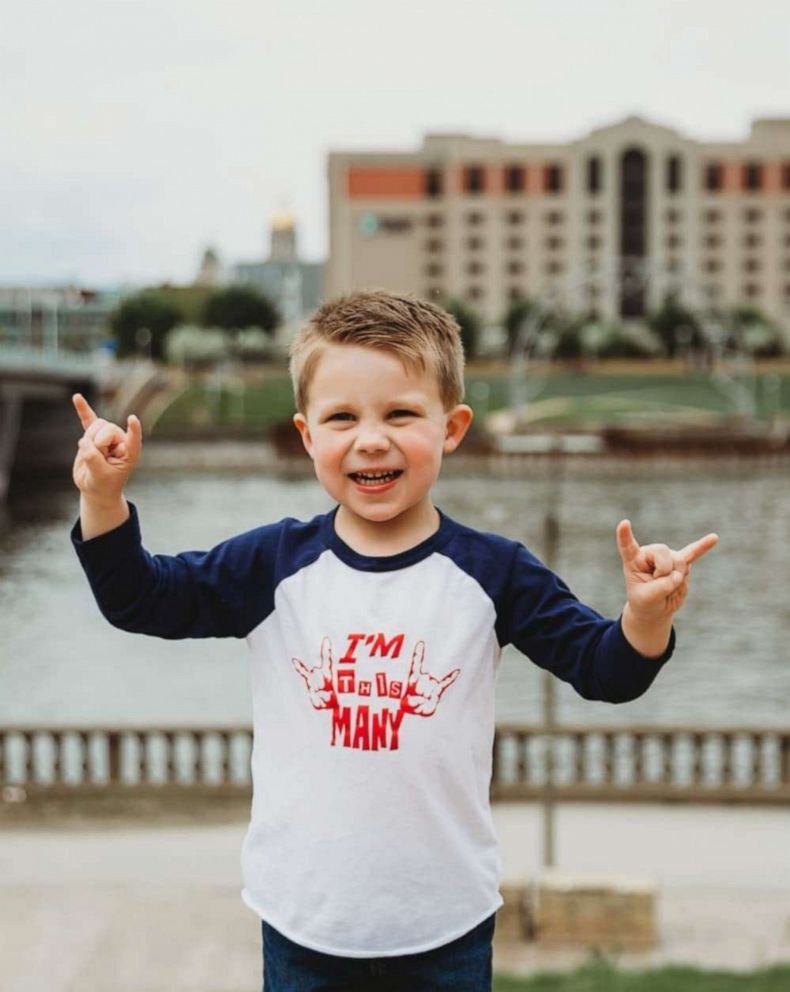 Steve and Shelley live an hour away in the city of Thayer, but refused to miss the quick, drive-by parade.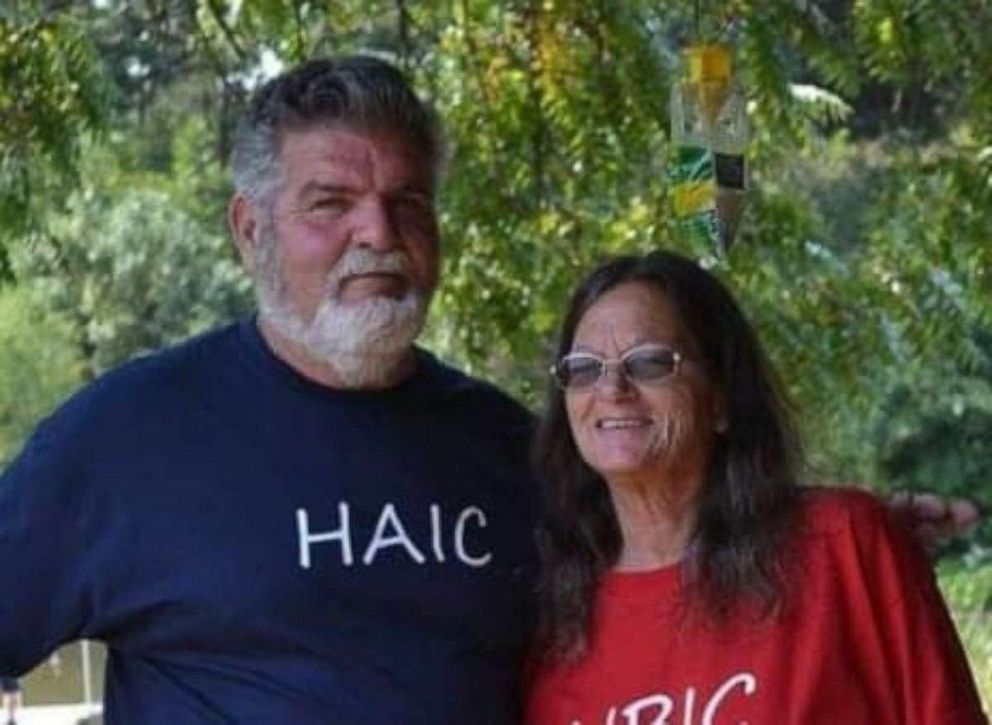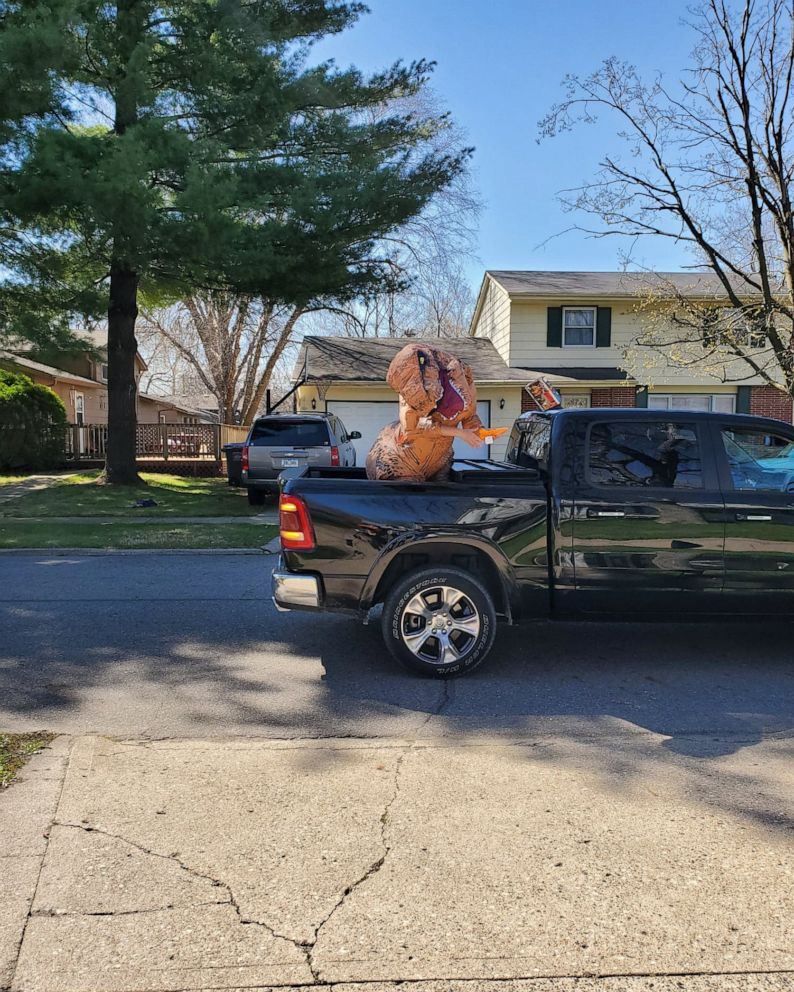 "It was nice to see who all showed up for a couple of seconds," Stammer said.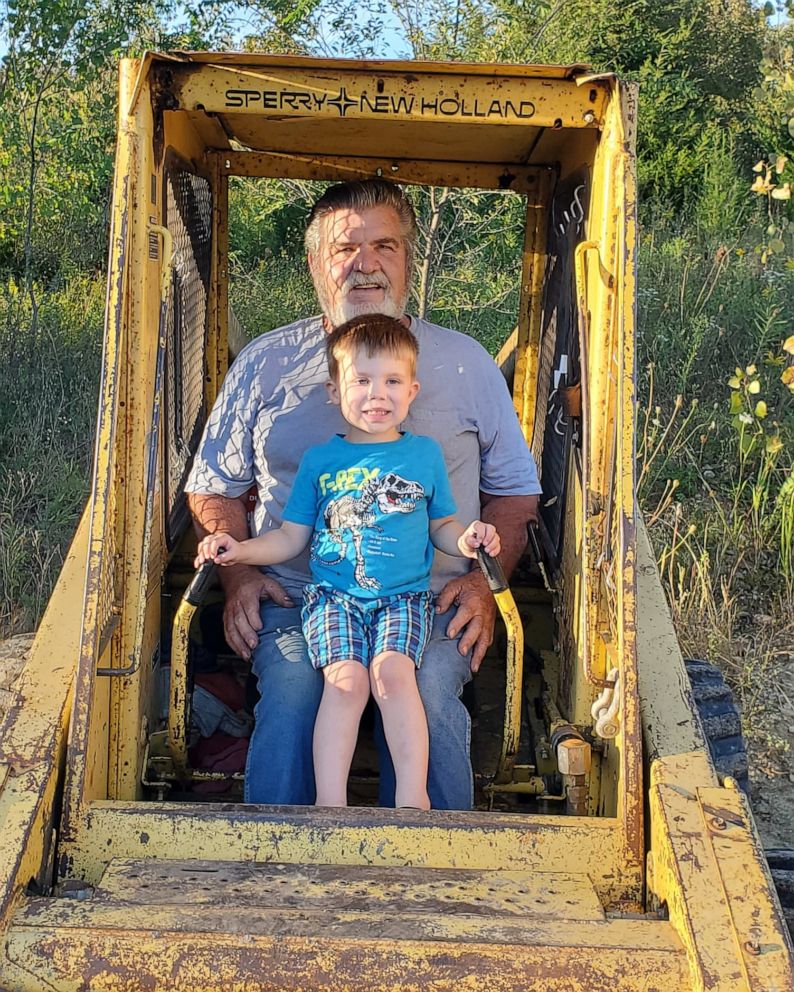 Murphy loved seeing family pass his home, especially his Aunt Lindsey who dressed in a dinosaur costume.